Last Updated on August 12, 2021 by Kathryn Donangelo
Looking for the best and easiest recipes to make this Fall? Well, you have come to the perfect place. Here are 10+ Easy Pumpkin & Fall recipes that I have created for you! You will find gluten-free recipes to delicious comforting recipes for your next holiday dinner, party or just to snack on! There is something for everyone here!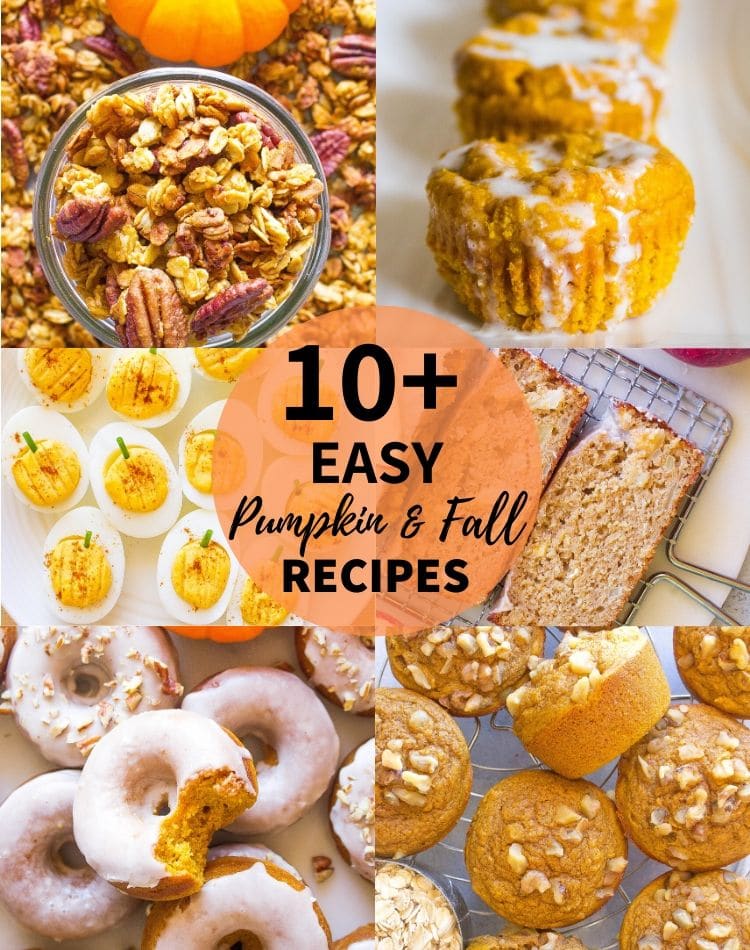 Check out these Easy Pumpkin & Fall inspired recipes here. If you love pumpkin treats and Fall as much as I do, you will love these all!
This is the best pumpkin spice granola that you can make this Fall! It is healthy, gluten-free, vegan and makes breakfast and snacking so much better!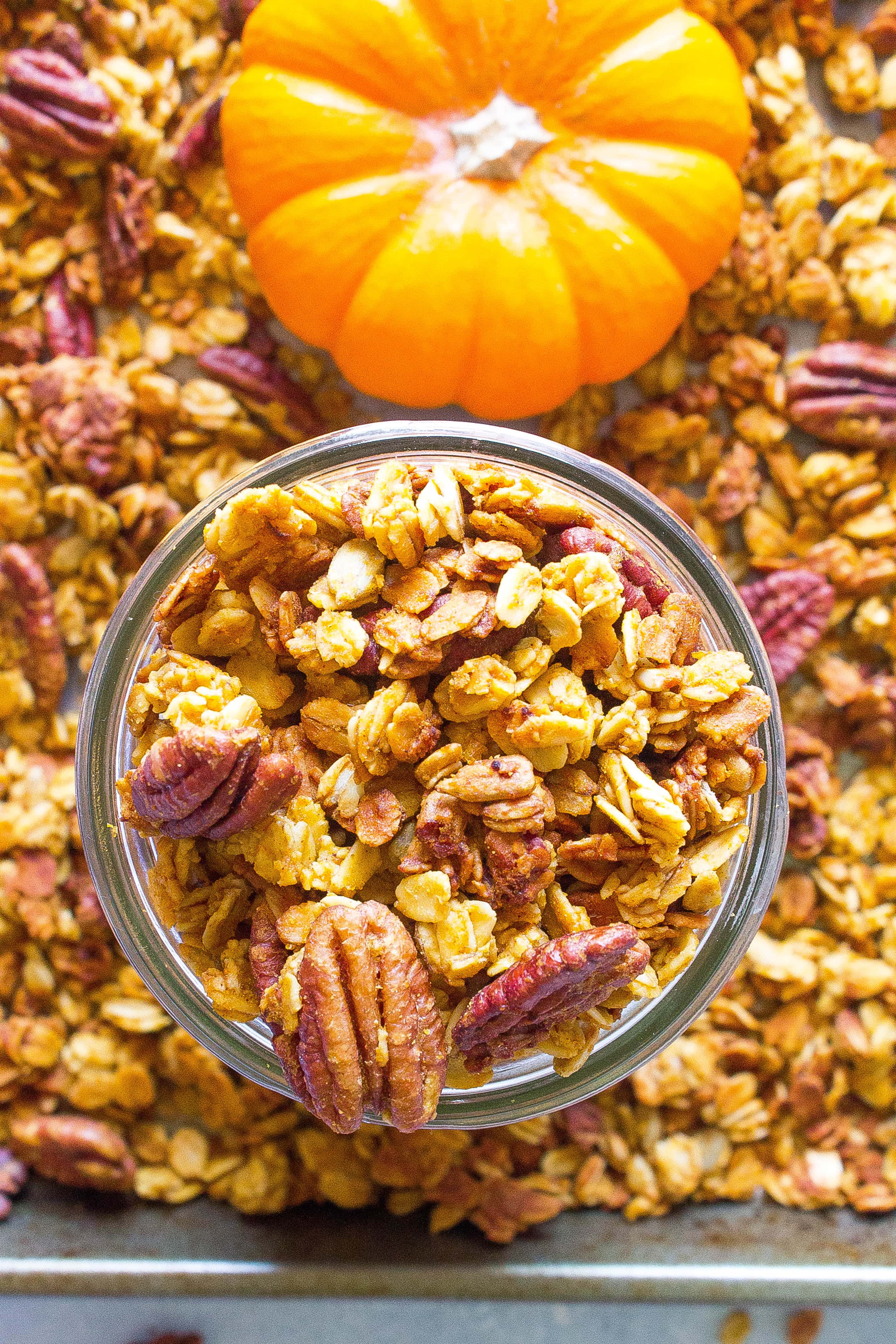 This Apple Cinnamon Oat Bread is soft, moist and has chunk of apples in it! The bread is topped with a perfect Cinnamon Glaze for an extra sweet treat!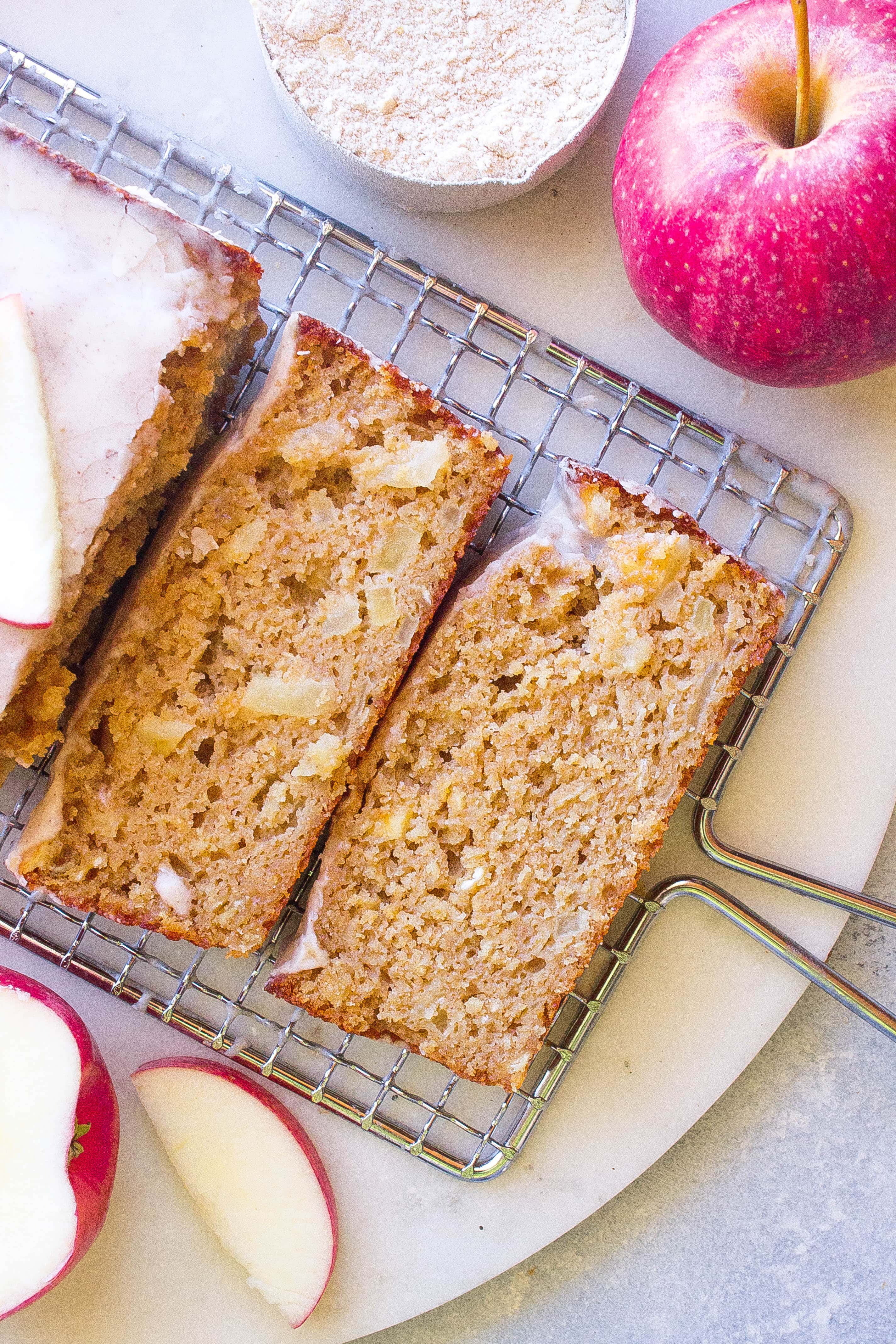 These are The Best Baked Pumpkin Spice Donuts because of so many reasons! They are perfectly sweet, moist, fluffy and filled with flavors of pumpkin spice!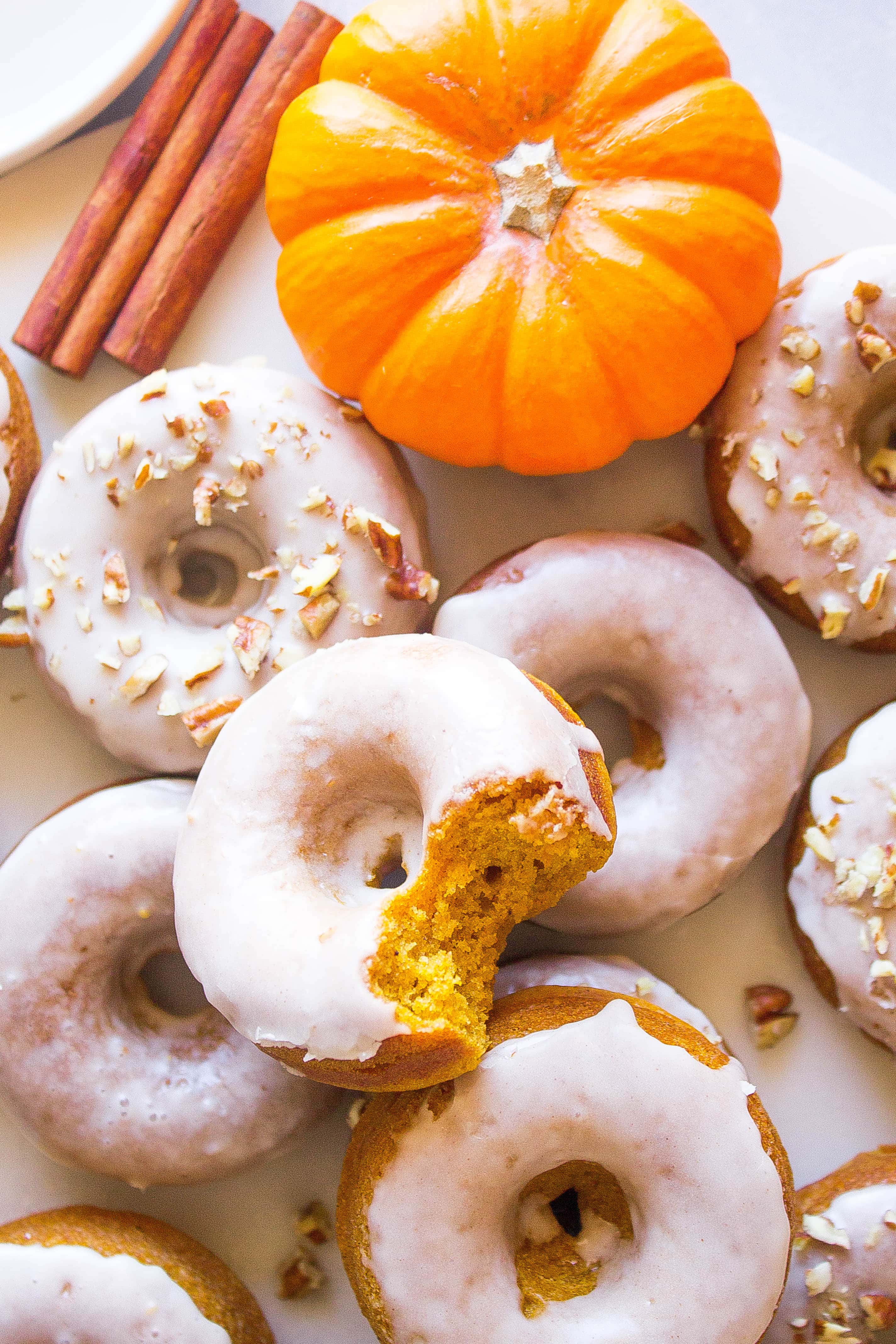 These pumpkin shaped like cute pumpkins and make a tasty appetizer or snack! Make these for a fun and festive treat!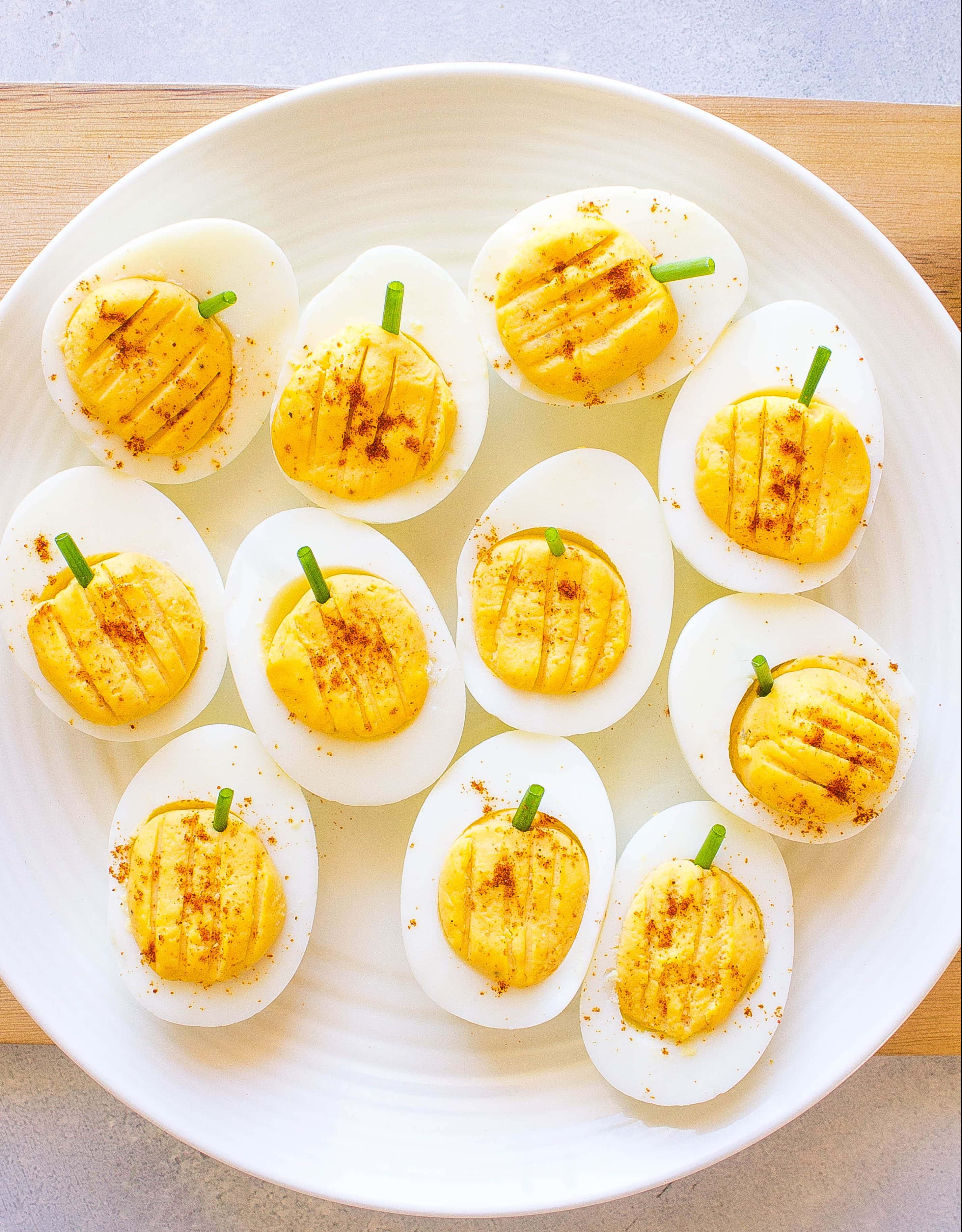 These Healthy Pumpkin Oat Muffins are naturally sweetened and have a hint of pumpkin! They are gluten-free and make a perfect on-the-go breakfast!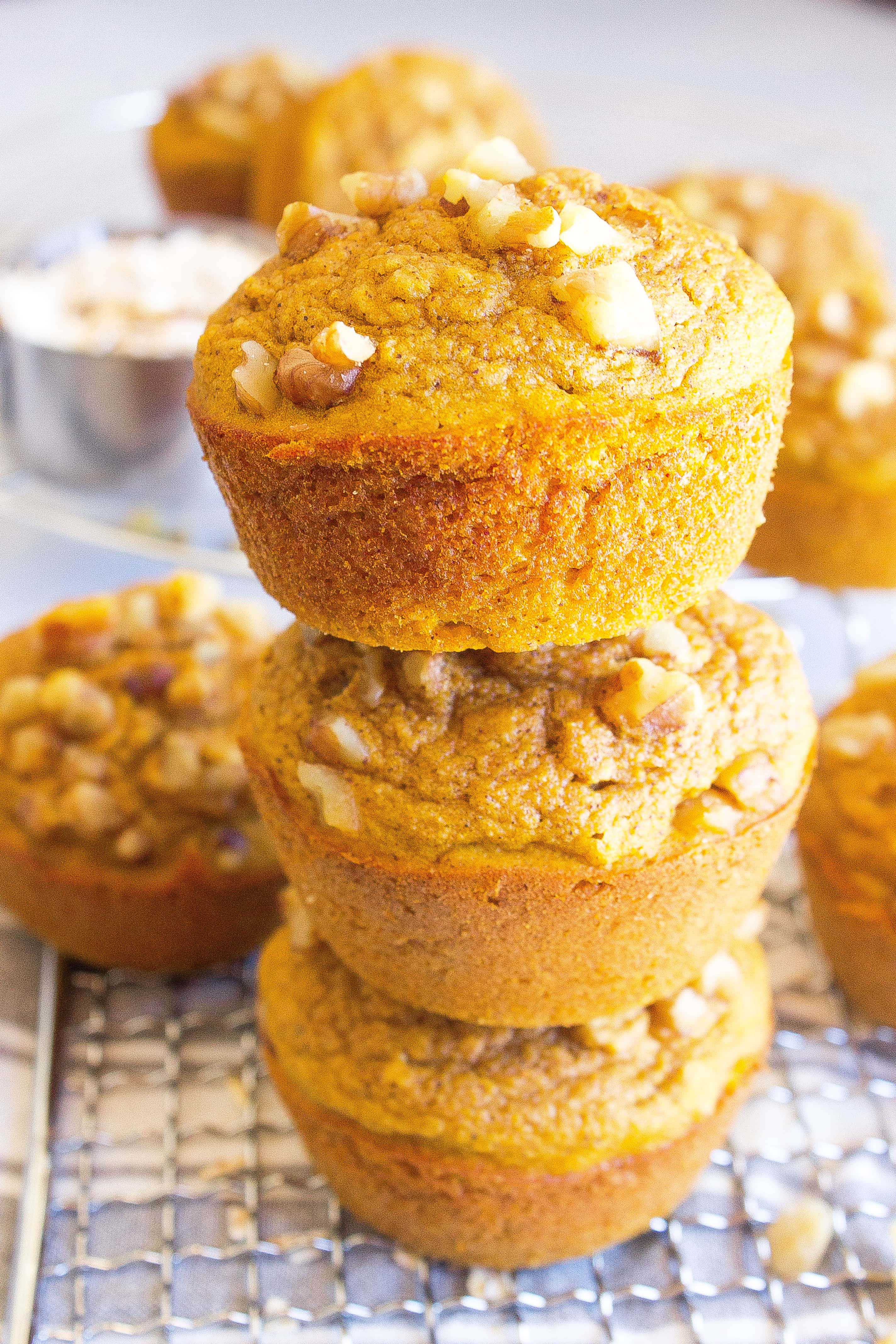 This Baked Pumpkin Spice Apple Oatmeal is filled with chunks of warm tender apples and a hint of pumpkin and cinnamon spices. It is fall in a bowl!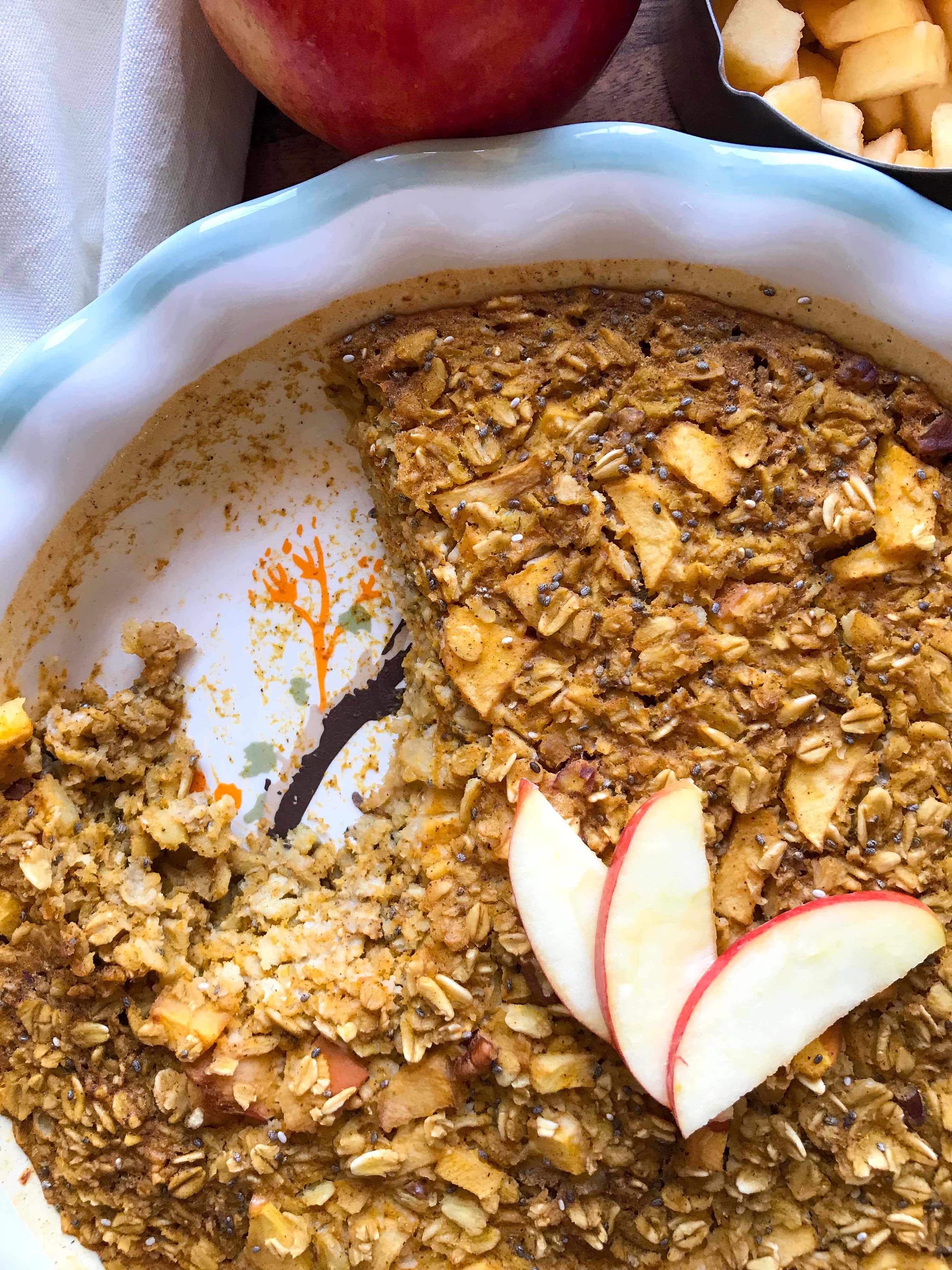 These healthy pumpkin pie bars are creamy, dreamy and delicious. They tastes just like pumpkin pie but have so many more nutritional benefits! You will want to make these year-round.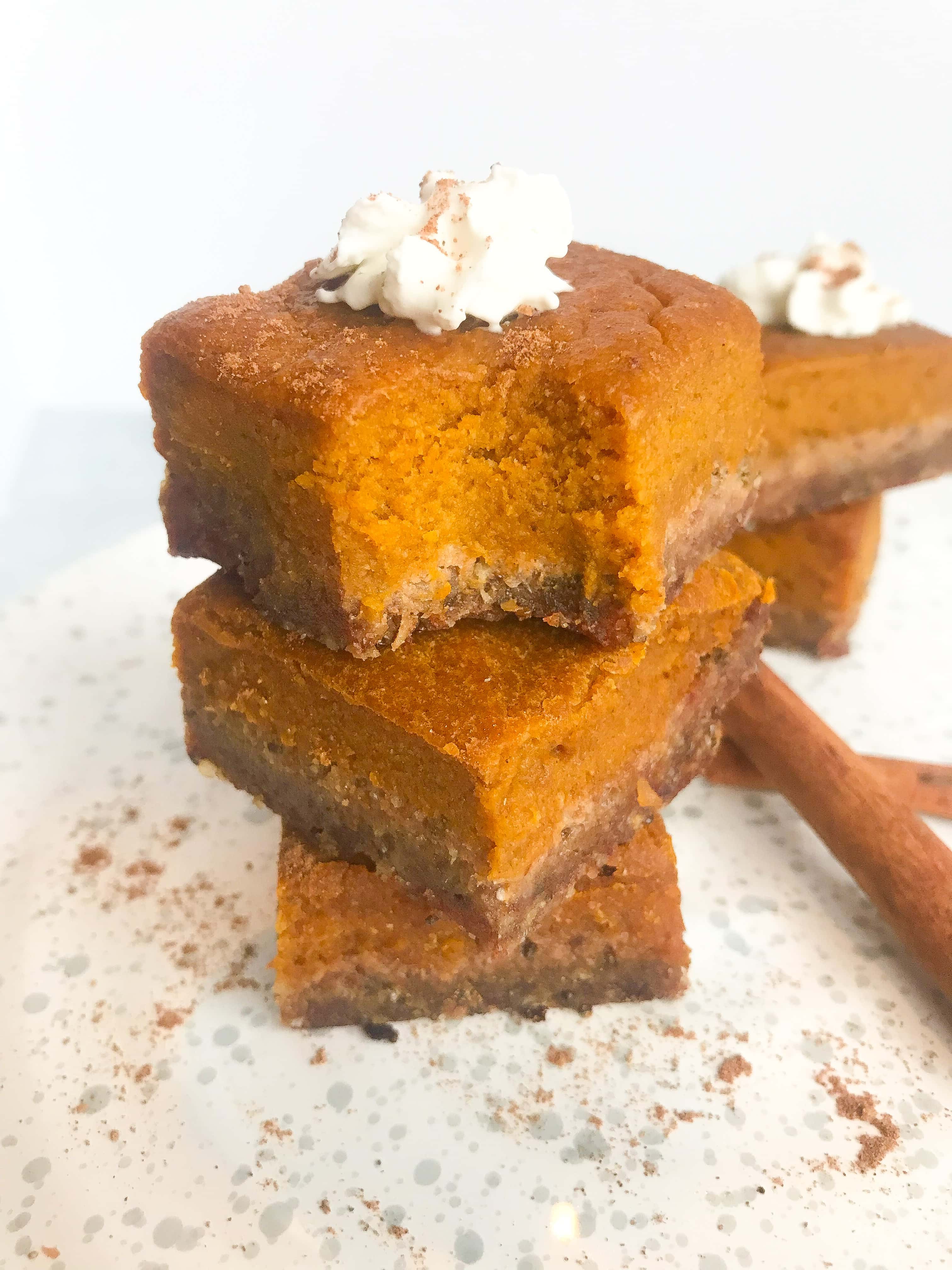 Try this fall inspired breakfast with a pumpkin twist. Sliced bread dipped in a pumpkin coating then cooked in butter and topped with maple syrup!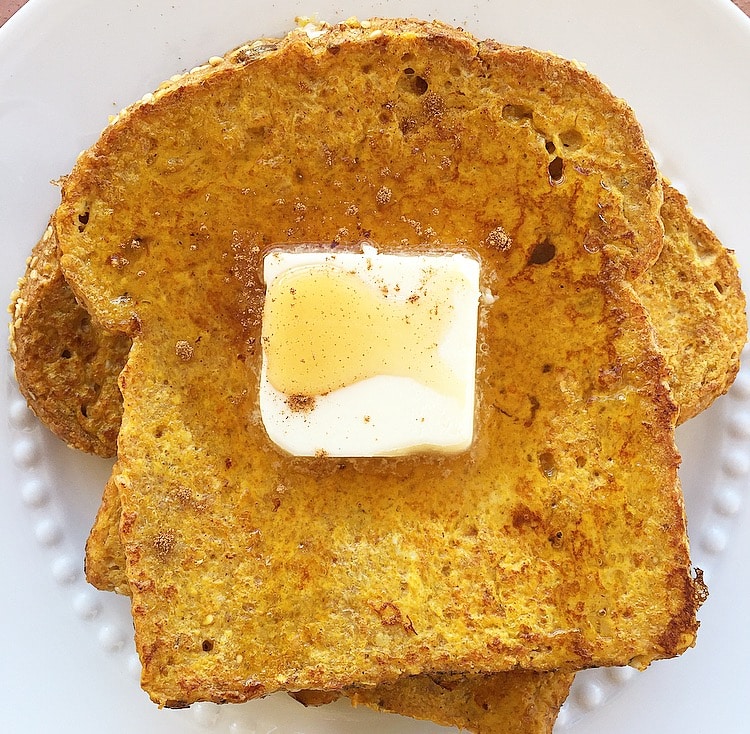 These are the best pumpkin muffins! They are super moist and packed with the same flavors of pumpkin pie but so much healthier!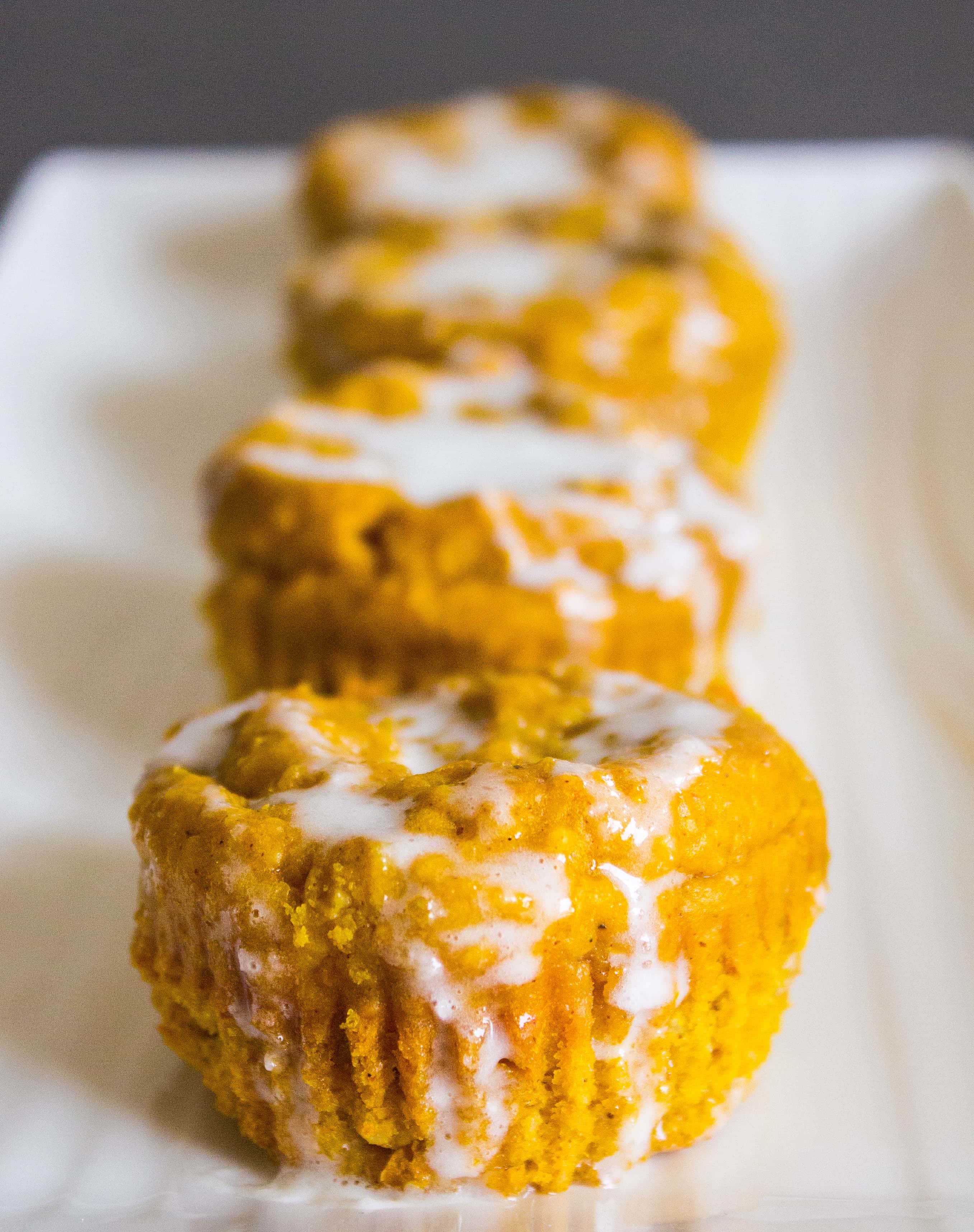 This big pot of soup is healthy and delicious with very little time to make! Made with 100% zucchini and ZERO noodles to make this nourishing chicken soup extra healthy.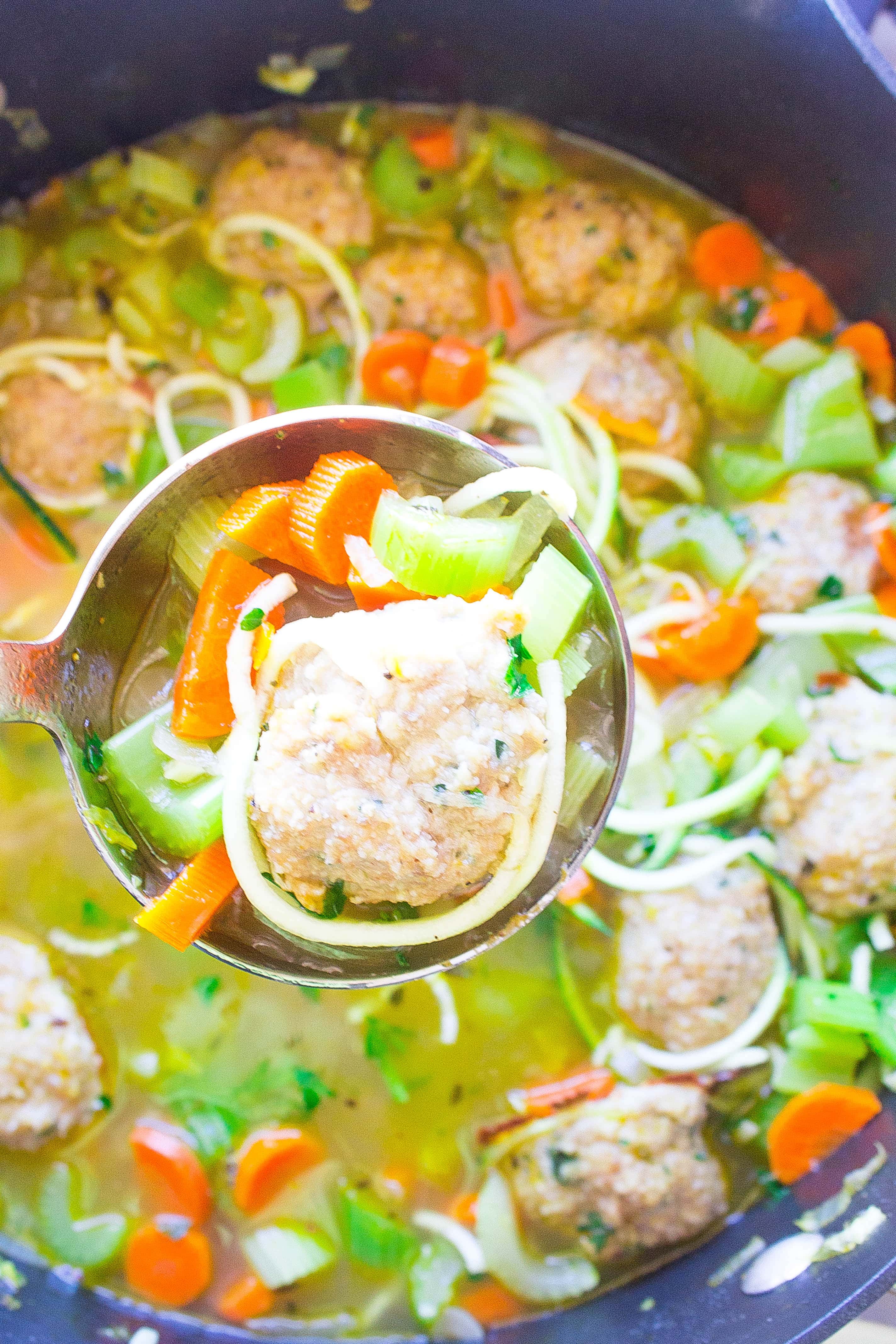 This homemade Skinny Pumpkin Spice Chai Tea is lightly sweetened with honey and has a hint of pumpkin spice! Perfect for Fall!