Last Updated on
This Baked Pumpkin Spice Apple Oatmeal is filled with chunks of warm tender apples and a hint of pumpkin and cinnamon spices. It is fall in a bowl!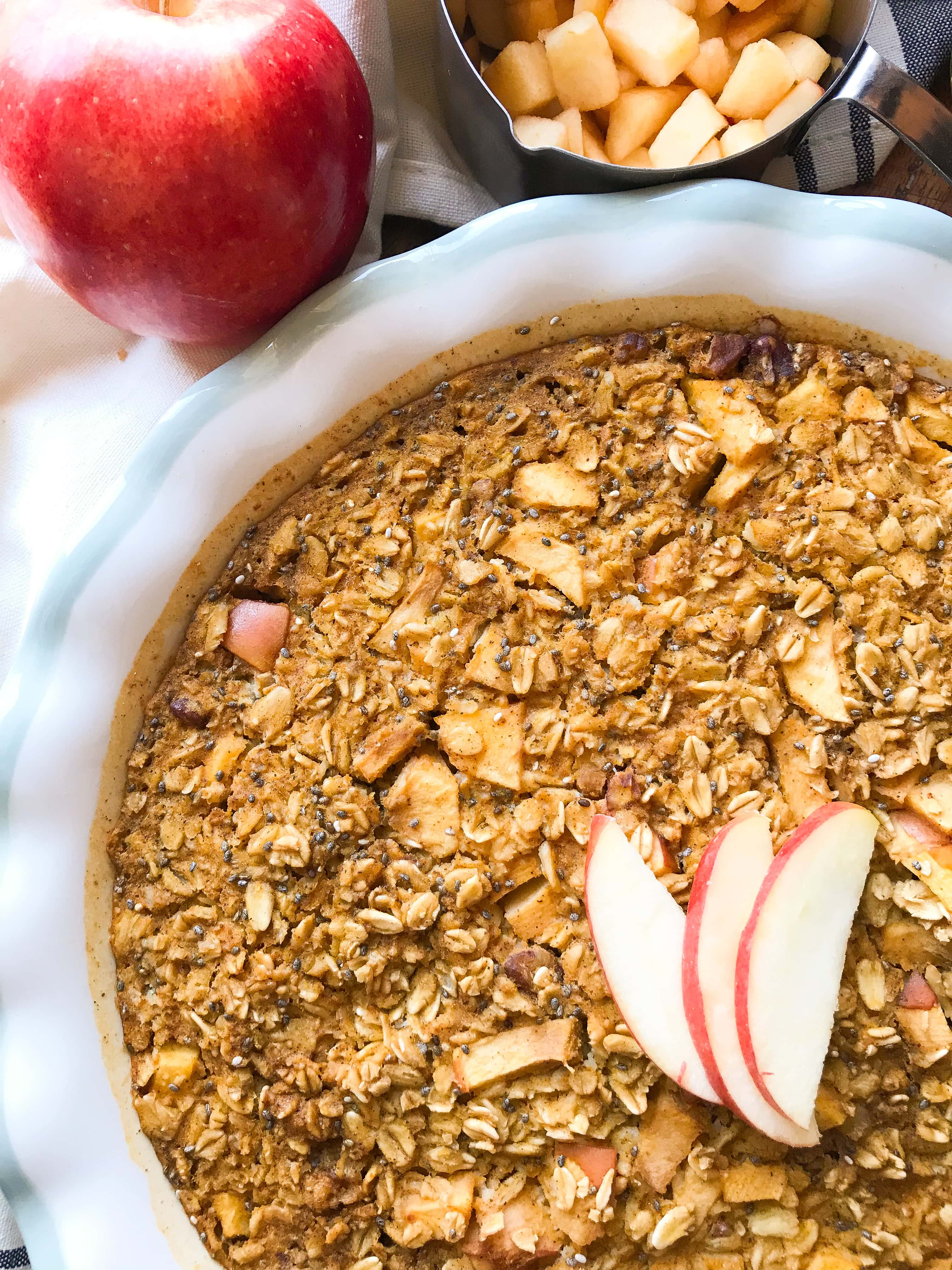 This oatmeal isn't too sweet and it has a ton of flavors. When I think of Fall desserts; apples and pumpkin spice is always the first on my mind. I enjoy this oatmeal for breakfast and for dessert with some vanilla ice cream on top ;).
The beginning of Fall in California this year felt a little like summer. Chilly mornings and evenings are slowly making an appearance! As of lately, in the mornings there is chilly air and the afternoons warm up a bit with some sunshine. The evenings are definitely starting to feel like Fall especially with the time-change.
Along with planning a wedding (YAY! JUNE 22, 2019!) I have been trying to workout in the mornings before work and eat healthier- and WOW, I have noticed a huge impact on my energy levels throughout the day. I'm not getting any younger and I only have one body so eating nutrient dense meals as much as possible is high on my priority list. Plus, I want to be in the best shape for my wedding, duh!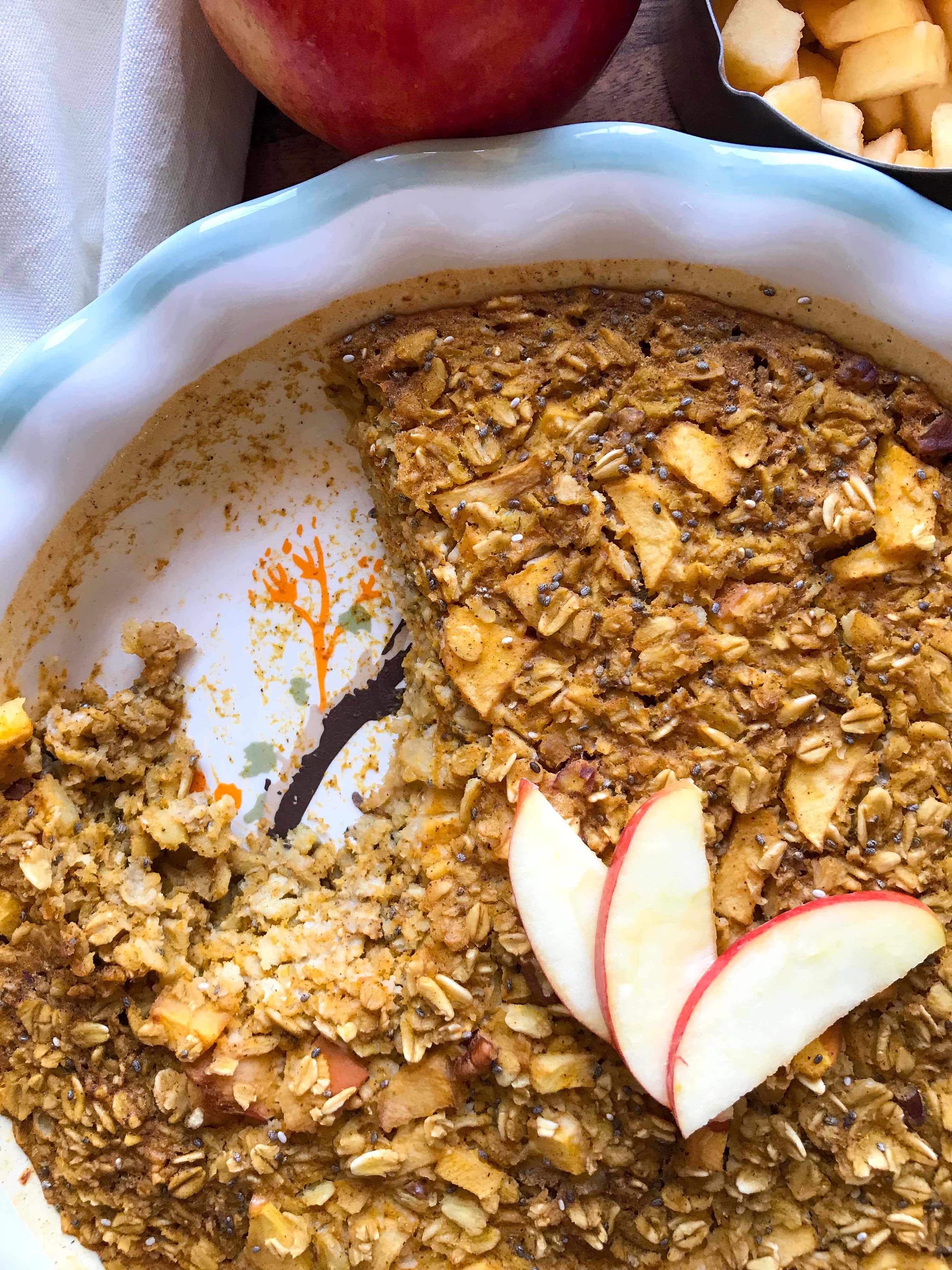 Another dish that comes to mind when I think of Fall breakfast or dessert dishes is this Healthy Pomegranate Apple Cobbler I made last winter—and YES I ate cobbler for breakfast!
Ingredients
2

cups

of rolled oats

1/2

tsp.

baking powder

1

tsp.

cinnamon

1/2

tsp.

pumpkin pie spice

1/2

cup

walnuts; chopped

2

cups

of almond milk

I used vanilla flavored, unsweetened

1/4

cup

pumpkin puree

1

cup

of apples; diced

1

tsp.

vanilla extract

1

Tbsp.

maple syrup
Instructions
Preheat oven to 350 degrees F. Spray a round or 8 x 8 baking dish with cooking spray.

In a large bowl, combine oats, baking powder, spices, and walnuts. Stir to combine.

Stir in milk, pumpkin, apples, vanilla, and syrup. Stir until all ingredients are combined. Pour the oatmeal mixture in your baking dish and bake for 30 minutes OR until golden brown.

Serve with drizzled maple syrup, fruit, and/OR fresh fruit on top.
Notes
*When heating leftovers, add a splash of milk so it doesn't become too dry.