So this recipe is a Pinterest inspiration. Once I came across this recipe, I knew I had to make it–especially because I used to love good old fashioned Circus Animal Cookies! Mostly because they were pink and had sprinkles, and always remind me of a childhood treat. Anyways, I used a basic butter cake recipe and added a ton of sprinkles, then topped it with Circus Animal Cookies.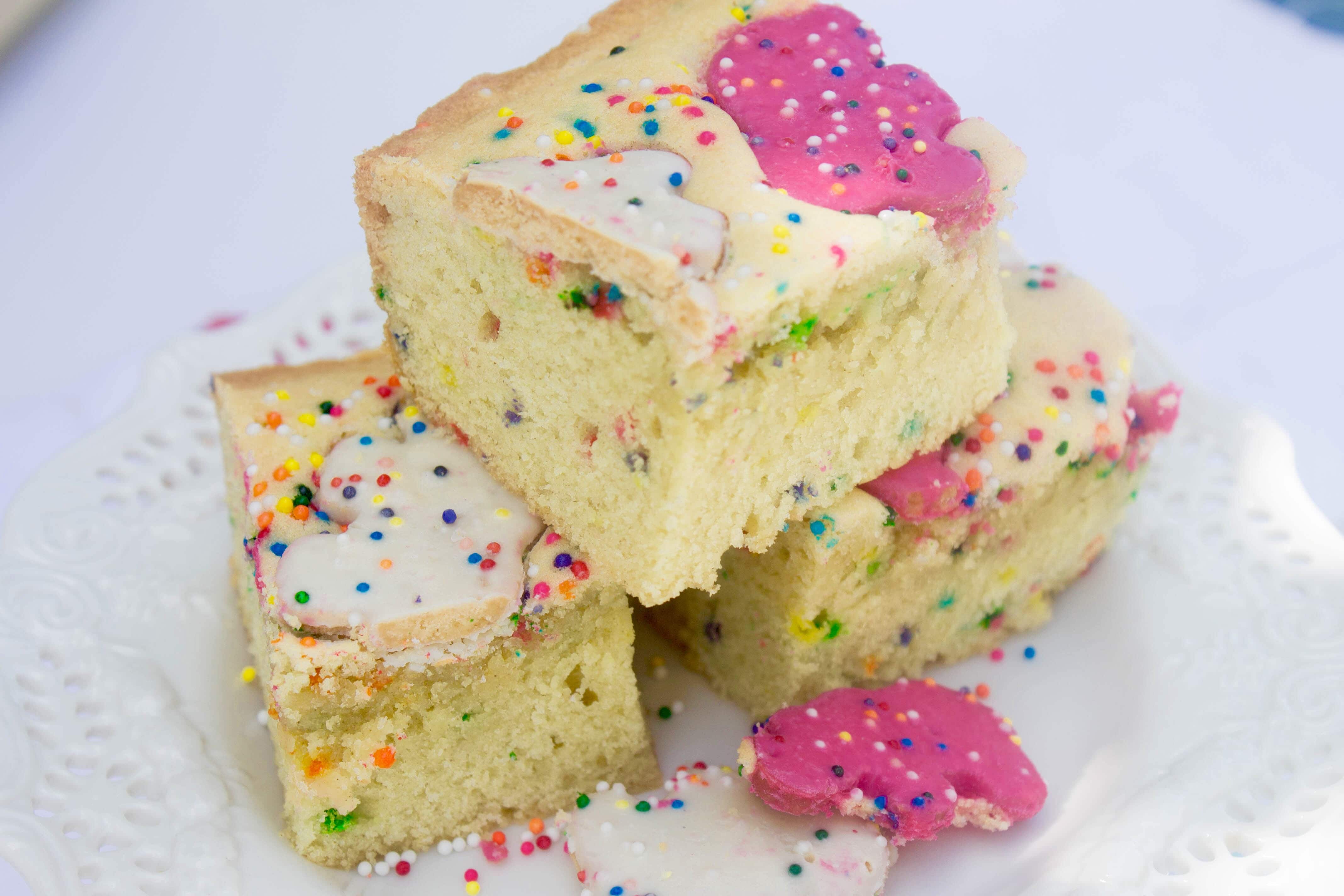 Imagine a buttery cake loaded with sprinkles, and then topped off with old fashioned Circus Animal Cookies! It's a one of a kind unique and tasty treat!
Ingredients
3/4 cup unsalted butter; room temperature
1 cup sugar
3 eggs
1 1/2 tsp vanilla extract
2 cups all-purpose flour
1/2 tsp salt
2 cups of Circus Animal cookies
1/2 cup sprinkles
Instructions
Preheat oven to 325 degrees F. In a mixer, cream the butter and sugar until creamy and fluffy. Add eggs, one at a time until combined. Add vanilla extract and mix for another 30 seconds until mixture is smooth and combined.
Add the flour and salt and mix until the dough starts to come together. It will be a thicker cake batter. Fold in the sprinkles until combined.
Grease a 9 x 13 inch baking dish and pour batter evenly. Top with cookies and more sprinkles. (You may also add chop cookies to your batter as well).
Bake for 30 minutes or until g0lden brown. Let cool on wire rack. Slice into square and serve. Enjoy!
http://kathrynskitchenblog.com/circus-animal-blondies/
Copyright Kathryn's Kitchen Blog

Reader Interactions