I loooooove Muddy Buddies and I love cupcakes, so why not combine the two? Muddy Buddies have always been a favorite of mine because its so easy to make, it's delicious, and it reminds me of being in college when I wanted a sweet snack. It doesn't get much easier by basically just throwing all of the ingredients in a large plastic bag, shake, and that's it! These crispy bites resemble a sweet sprinkled vanilla cupcake and they are extremely addicting so beware!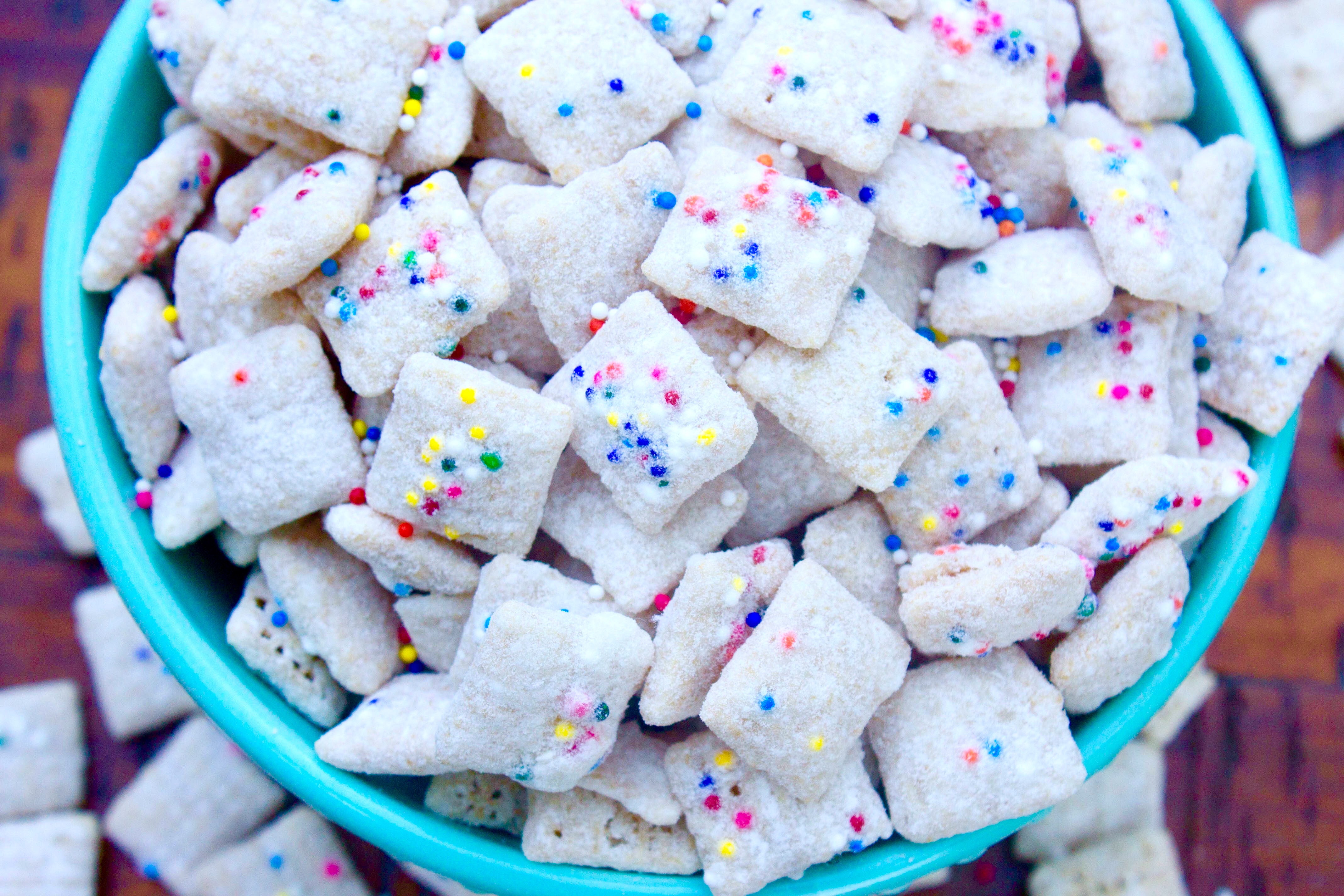 If you love sprinkled cupcakes just as much as I do, you will love these crunchy bites of sweetness!
Ingredients
6 cups of Rice Chex cereal
12 ounces of white chocolate candy melts
1 tsp butter extract
1 cup of french vanilla cake mix
1/4 cup powdered sugar
1/4 cup of sprinkles; use as much as desired 🙂
Instructions
Pour cereal into a large gallon zip-lock bag. In a microwavable bag, melt chocolate and butter extract for 1 minute, then stir until melted.
Pour melted chocolate into bag and shake until cereal is covered in chocolate mixture. Add sprinkles and shake.
Add in cake mix and powdered sugar and shake until completely coated. Add more sprinkles if you would like! In my option, you can never have too many sprinkles in/on anything.
Transfer covered muddy buddies into cookie sheet and discard the excess powder. *An easier way to discard powder is to place a cooling rack on the cookie sheet before placing muddy buddies on them. Enjoy!
https://kathrynskitchenblog.com/cupcake-muddy-buddies/
Copyright Kathryn's Kitchen Blog