Last Updated on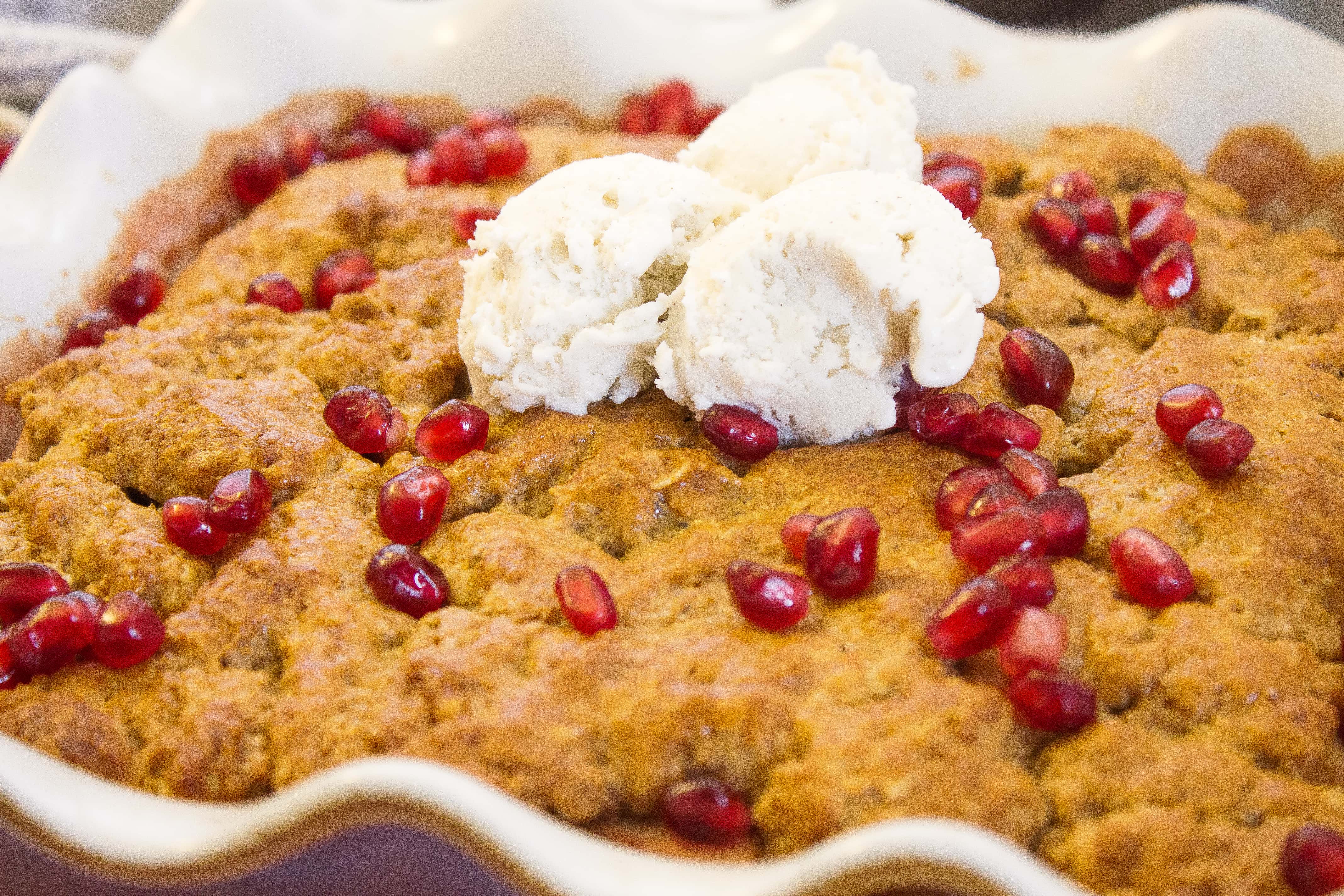 "I received free samples of POM Wonderful mentioned in this post. By posting this recipe I am entering a recipe contest sponsored by POM Wonderful and am eligible to win prizes associated with the contest. I was not compensated for my time."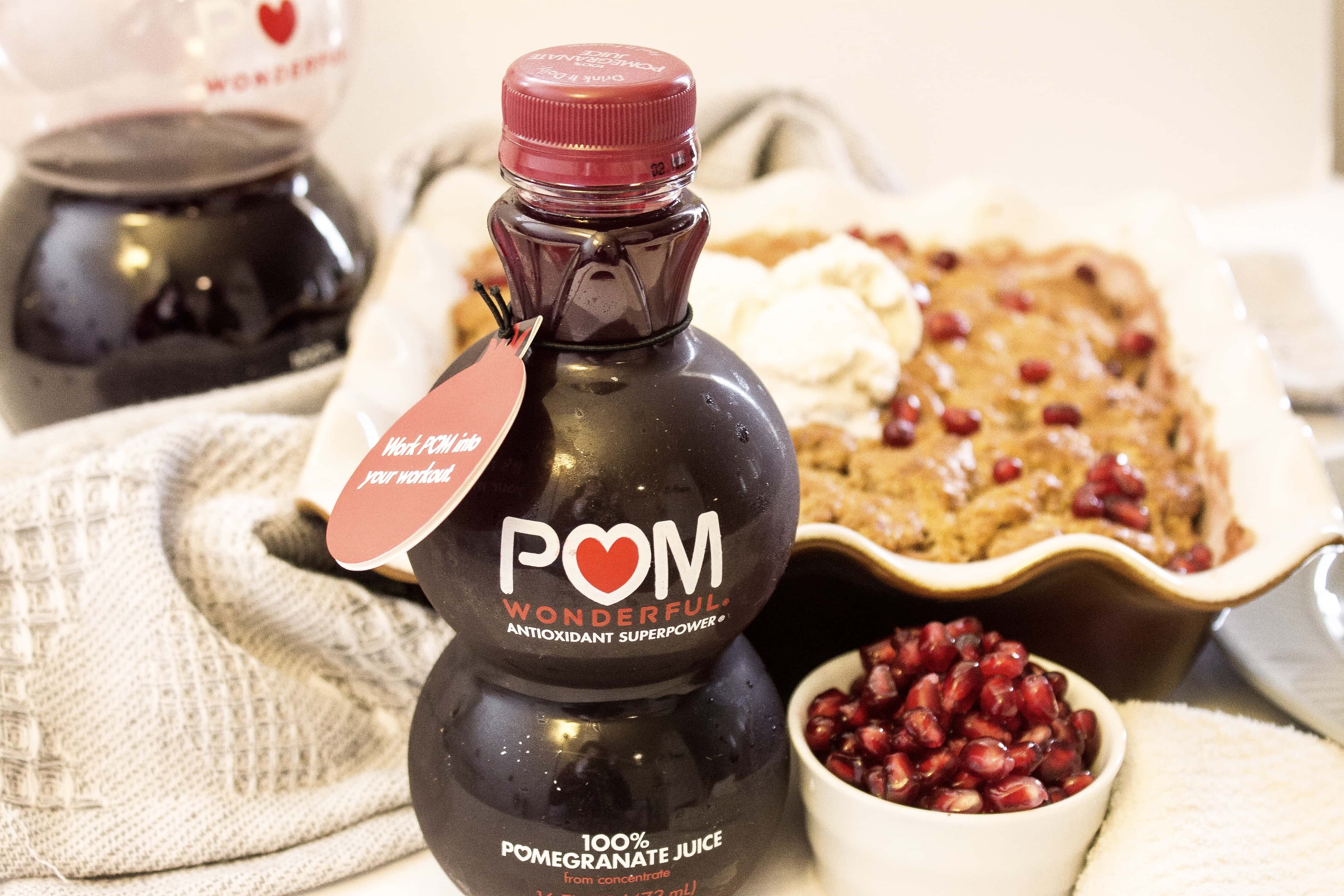 Not all desserts should get a bad reputation. If you are trying to cut back on your sugar intake and increase your daily fruit intake, this is a perfect dessert for you. You will be happy to know that this dessert does not have any added sugars and it is made with whole wheat flour.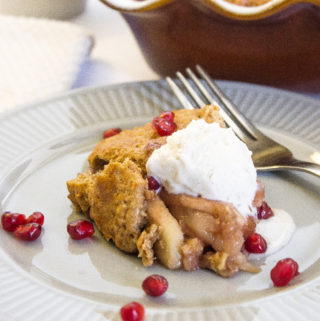 Healthy Pomegranate Apple Cobbler
Indulge in this sweet and healthy treat! This cobbler is loaded with a sweet pomegranate tang and tart apple slices!
Print
Pin
Rate
Ingredients
1

cup

of POM Wonderful 100% Pomegranate Juice

5

Granny Smith Apples; peeled and sliced

1

cup

of honey

1

tsp.

cinnamon

2

Tbsp.

corn starch

2

Tbsp.

low-fat milk

1

cup

of whole wheat flour

1

tsp.

baking powder

1/2

cup

oats

1/3

cup

butter; melted

1/4

cup

sugar-free applesauce

1

egg; lightly beaten

Frozen Vanilla Yogurt and Pomegranate Seeds; optional for the topping
Instructions
Preheat the oven to 375 degrees F. Lightly spray a an 8 x 8 inch baking dish with cooking spray and set aside.

In a small saucepan, bring the POM Wonderful 100% Pomegranate Juice to a boil for about 10-15 minutes until the juice reduces. It should reduce to about 3/4-1/2 cup.

In the meantime, slice the apples and place them in a large mixing bowl. Pour the honey,1/2 teaspoon of cinnamon, and 1/4 cup oats over the apples. Stir with a wooden spoon until the apples are coated. Pour the reduced POM Wonderful 100% Pomegranate Juice in the bowl and fold in with the apples.

In a small bowl, whisk together the milk and cornstarch until combined. There should be minimal lumps. Pour into the apple bowl and continue to stir until all the ingredients are combined.

For the topping: In a small bowl, stir melted butter, flour, baking powder, 1/4 cup oats, 1/2 cup honey, and applesauce until a light dough forms. It will be slightly sticky.

Spoon the dough on the top of the apples and spread out with the spoon. This does not have to be perfect and you do not have to cover all of the apples with dough. Brush the top of the cobbler with an egg.

Bake for 30-35 minutes until the cobbler is golden brown. Scoop frozen yogurt or ice cream on top and sprinkle with fresh pomegranate seeds!
Notes
For an additional spice flavor, add 1/2 teaspoon of ground ginger to the apple mixture in step 3.
Here are some fun facts about POM Wonderful:
• POM Wonderful 100% Juice is powered by antioxidants. The pomegranate is whole-pressed, meaning a unique blend of polyphenol antioxidants from two whole pomegranates – including its fruit, pith and rind – is found in each 8 oz bottle.
• Research that includes POM Wonderful 100% Pomegranate Juice uses 8 oz per day in its studies on muscle strength recovery, memory and cognition, microbiome, and more.
• POM Wonderful 100% Juice is a good source of potassium. Each 8 oz bottle contains as much as a medium banana.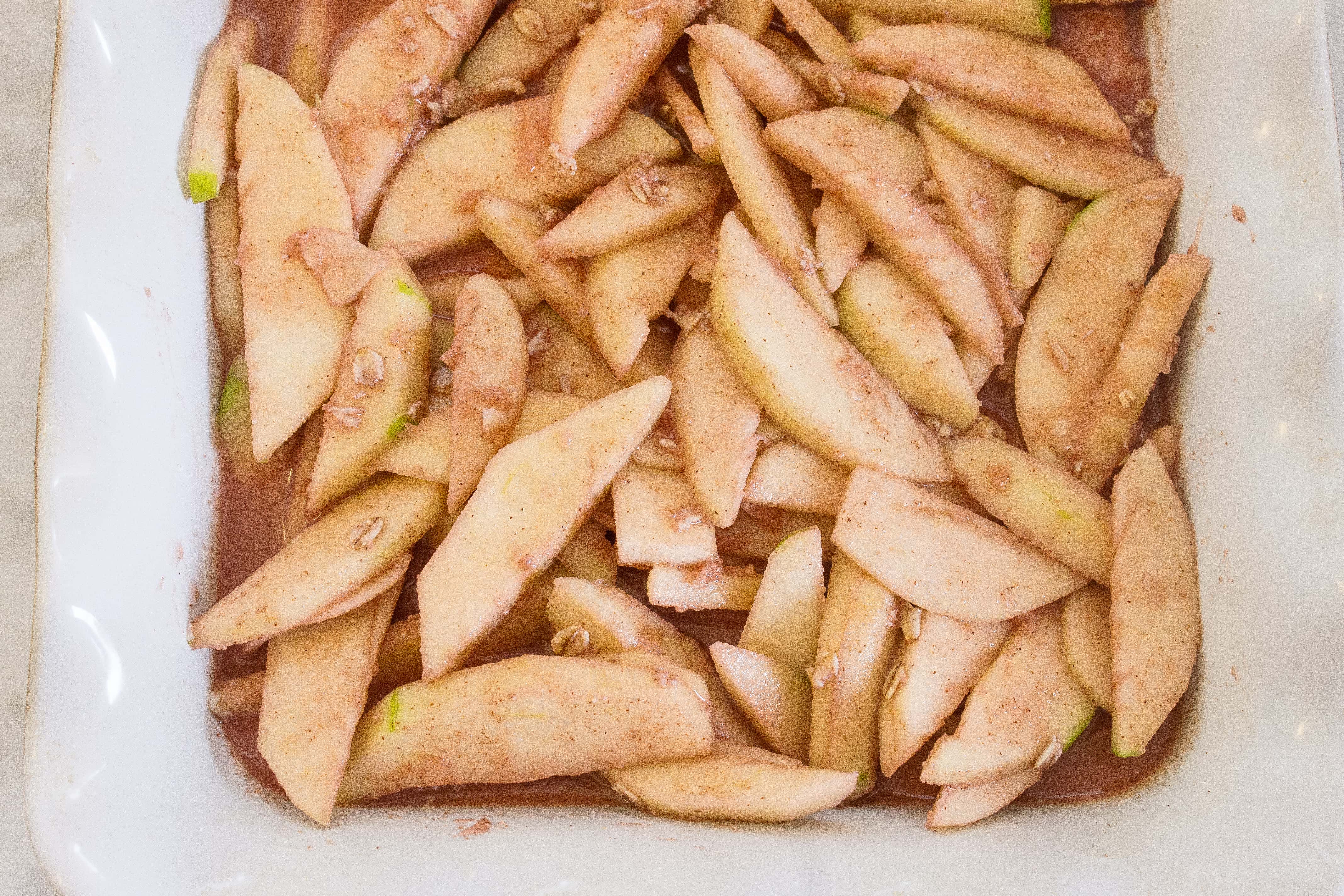 When I think about pomegranates I think of antioxidants. I also think about how they are one of the funnest foods to eat. Maybe that's just me?! But what other food do you get to crack open to get the seeds out, then when you eat them the juice pops in your mouth. Now, I wouldn't suggest trying to eat these bits when you are in a rush because it just won't work. UNLESS you buy the ready to eat seeds that have been cleaned already so all you have to do it pop a spoonful in your mouth..It is recommended to have 8 ounces of pomegranate juice per day to get your daily intake of antioxidants so incorporating POM Wonderful 100% Pomegranate Juice is a great start! Take a dive into the New Year with this healthy dessert that you should eat  more of!