Last Updated on
These Sheet Pan Shrimp Fajitas are ready in minutes! They are easy to prepare and all you do is bake them on a baking sheet. You don't need a skillet to make fajitas anymore! This will also be on of the easiest clean ups you'll have in the kitchen! Win-win!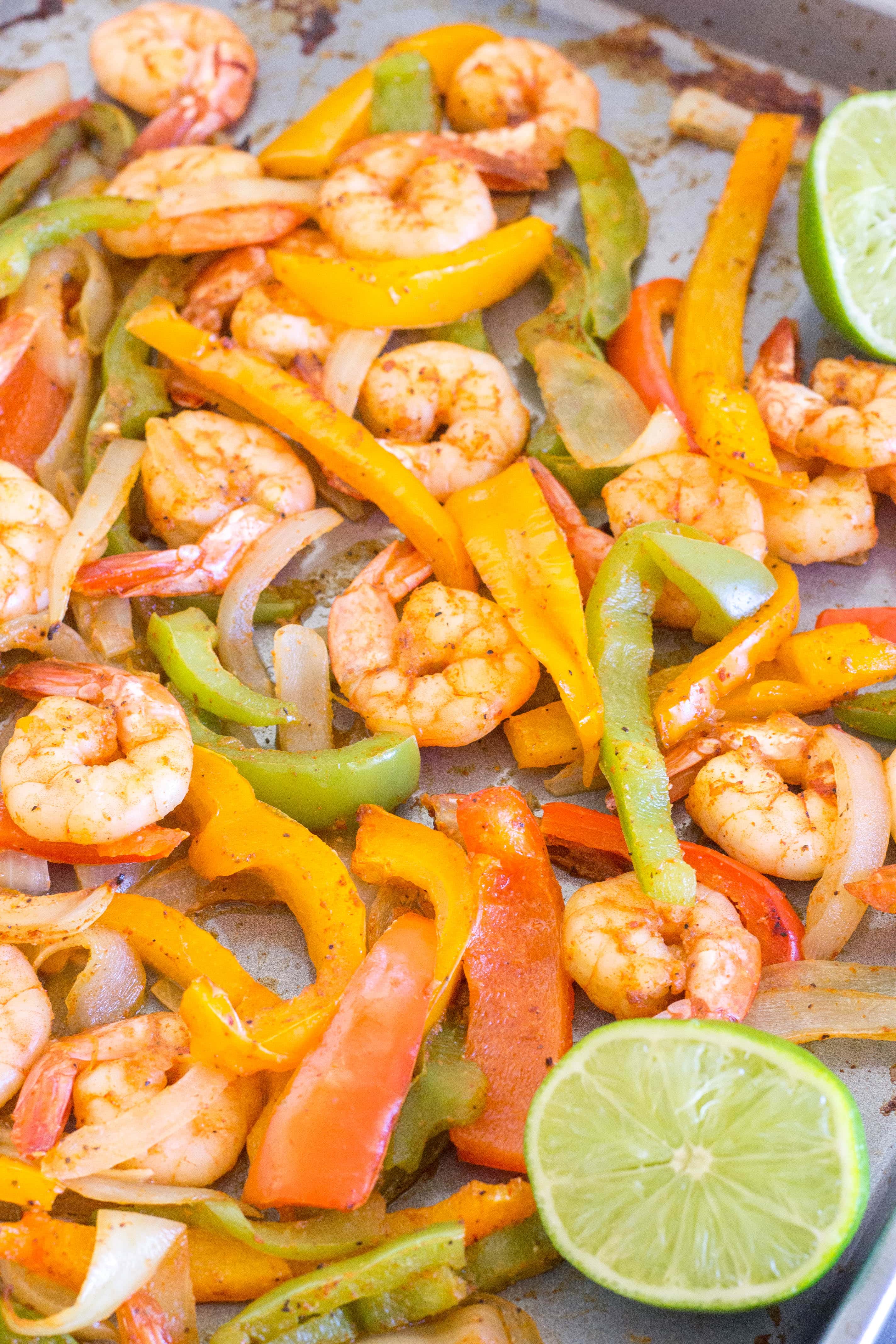 I am all about making weeknight meals easy and always delicious. This recipe is so unbelievably easy to make…I don't think it could get any easier than this. Plus clean up is easy because everything is cooked on the baking sheet! Chicken or beef would be a great alternative if you don't want to use shrimp.
These shrimp fajitas are packed with flavor and have a hint of spice! I love to add these to warm tortillas or you can make a taco salad out of them! Add this to your next Taco Tuesday night. You can find this easy meal on Life in the Life House's blog HERE!