Last Updated on
"This is a sponsored post by Hormel Foods.  All reviews and opinions expressed in this post are based on my personal view."
What is better than a BLT sandwich? A BLTT sandwich!!! This is a sandwich that is loaded with bacon, lettuce, tomatoes, and turkey. Also not to mention, the turkey and bacon in this sandwich is from Hormel NATURAL CHOICE,  and they are free from hormones, nitrates, and nitrites.
My favorite way to enjoy bacon is when it is crispy like the one in this sandwich. When you bite into this you get the delicious flavors of Hormel NATURAL CHOICE smoked deli turkey meat, and the smoky flavors of crispy bacon. When it comes to ingredients; the best options are always the natural choices. I am so glad I discovered Hormel NATURAL CHOICE when I did because I have used many of their products and they are all so great. I am particular when it comes to foods I use because I love to incorporate as many natural ingredients as possible and leave out the "junkie" ones, that we are so familiar with these days. It is very important to be sure to read the nutrition labels when you are at the grocery store because you can learn so much from them.
This sandwich is so easy to prepare and I guarantee you it will be a hit! Another great ingredient that you can add is avocado instead of the aioli or in addition to the aioli.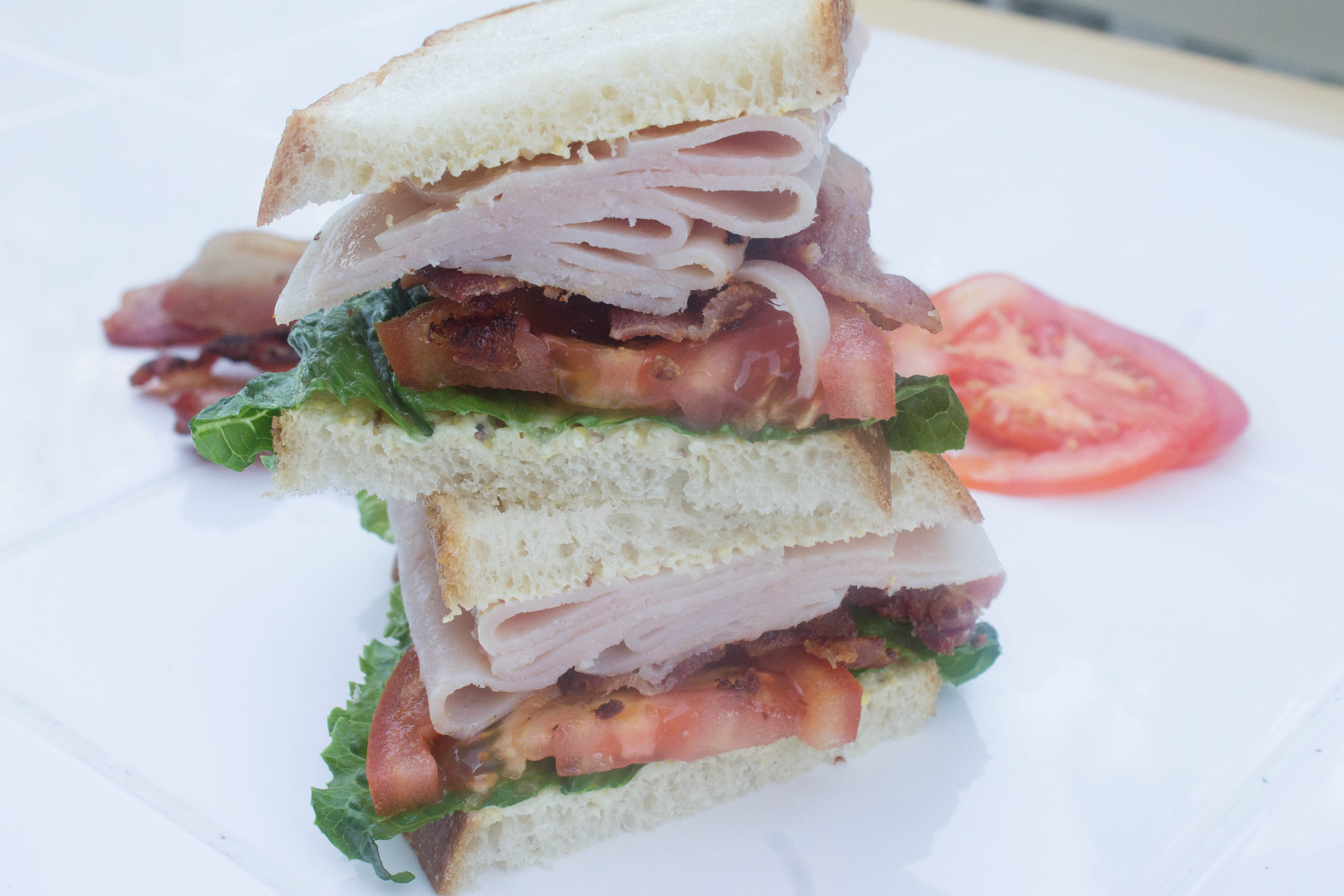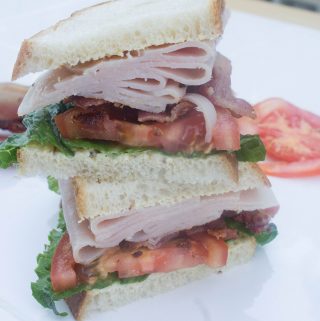 Ingredients
2

slices

of sourdough bread; toasted

optional

4

slices

of Hormel NATURAL CHOICE Bacon; cooked until crispy

4-6

slices

of Hormel NATURAL CHOICE Smoked Deli Turkey

3-4

slices

of tomato; I like my slices somewhat thicker

2

stalks of romaine lettuce

Stone Ground Dijon Mustard Aioli

3

Tbsp

Stone Ground Dijon Mustard

3

Tbsp

mayonnaise

1

clove

of garlic; crushed and finely chopped

Pinch

of salt and pepper
Instructions
Spread the stone ground Dijon mustard aioli on both sides of the sourdough toast. Layer the turkey meat, bacon, lettuce, and tomatoes. Cut in half, and enjoy!!!

*To cook the bacon: Heat a large frying pan on medium to high heat. Place bacon stripes on pan and fry for about 3-5 minutes on each side. When both sides are cooked and crispy looking, lay on a dish lined with a paper towel. (This will absorb any access grease, and it will also make the bacon crispier).