Last Updated on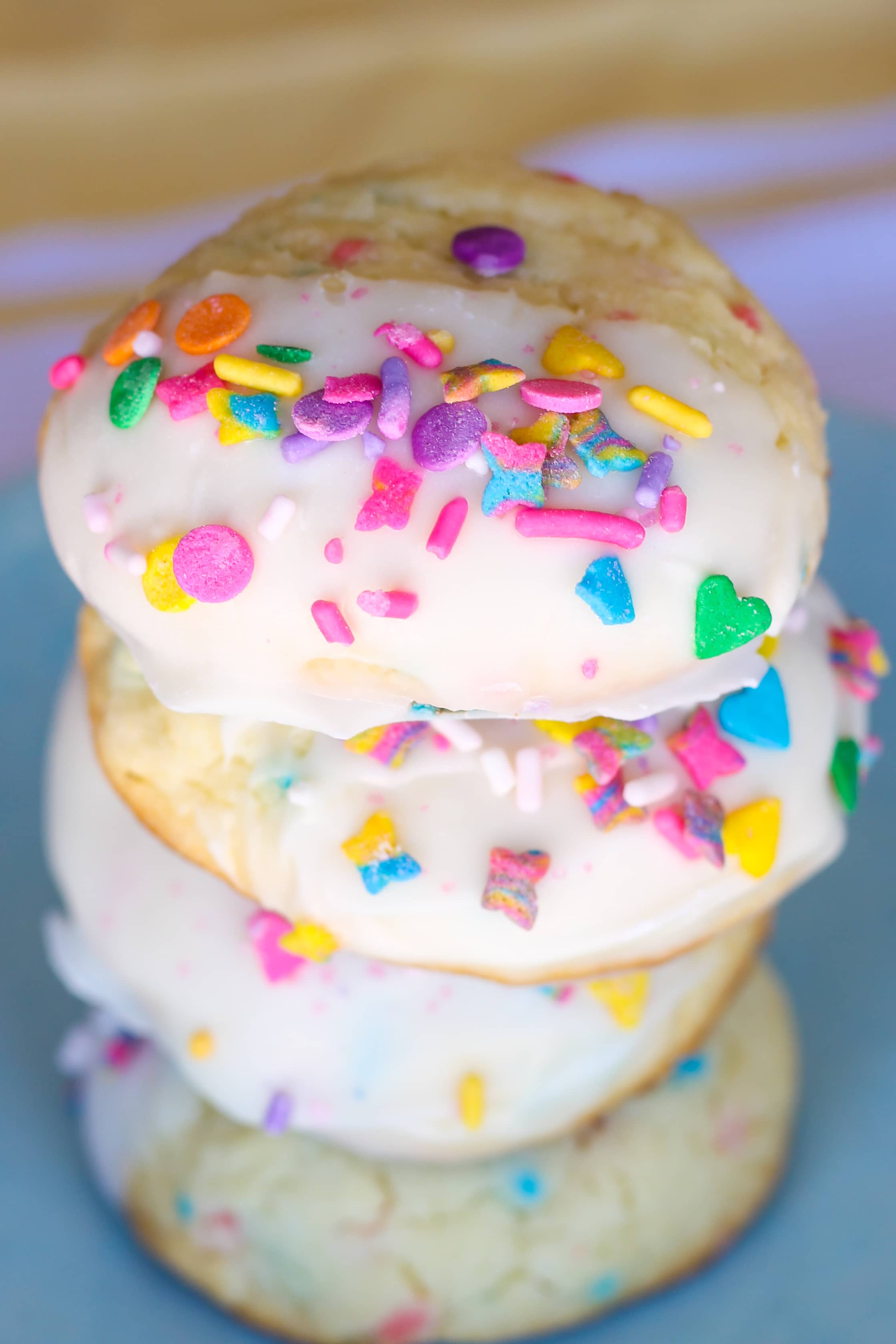 If you couldn't already tell, I love cake mix cookies. This recipe is pretty much identical to my Valentine's Day Cookies I made last month. These cookies are dipped in chocolate and have a vanilla funfetti flavor. Oh and of course, they are Spring Edition because Spring is finally here! Where is the time going around here? Is it just me, or does it feel like we were all talking about Christmas cookies a few weeks ago..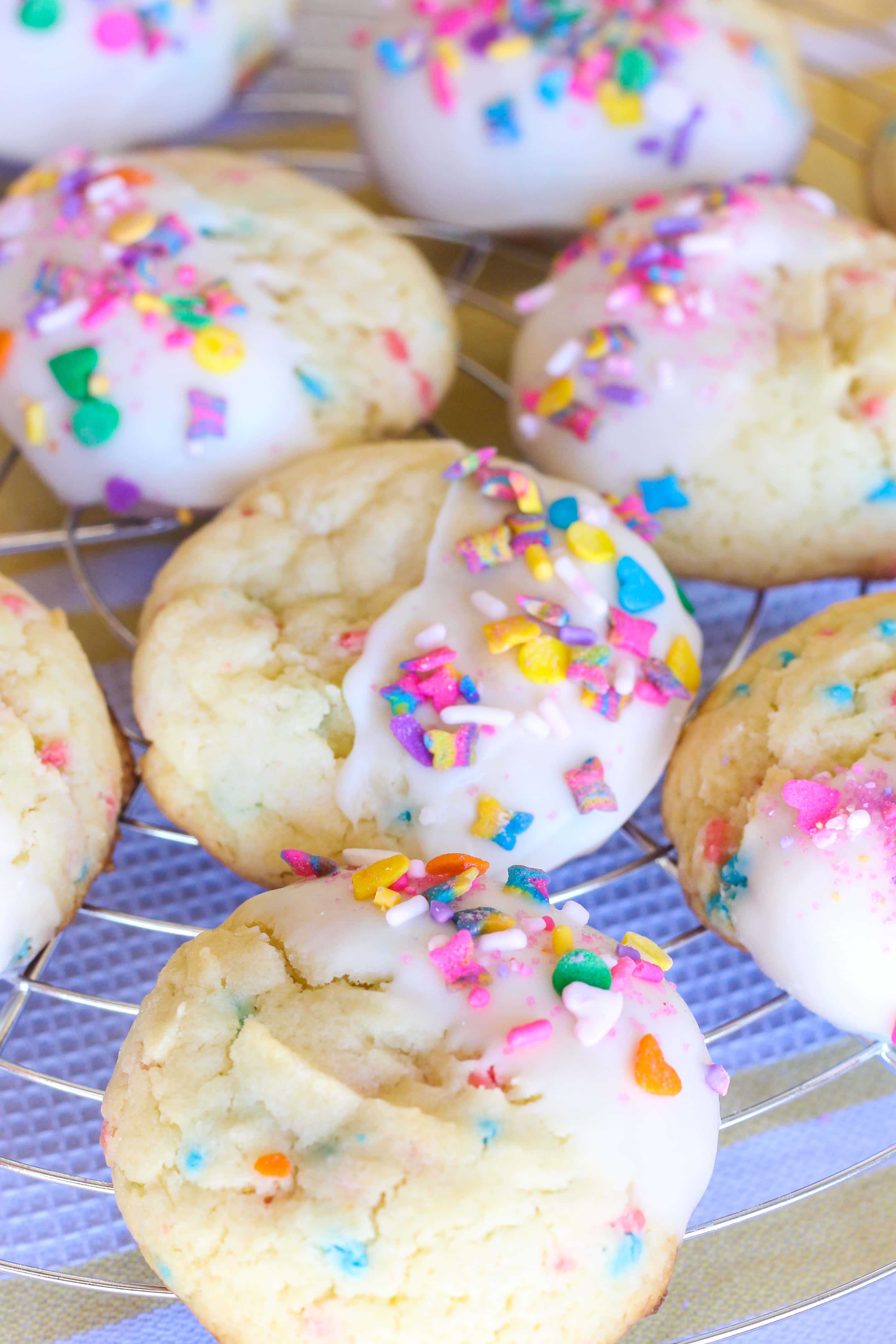 Besides these cookies tasting delicious, my favorite part about this are they take just minutes to make. They also just require a few ingredients. I have yet to expand my cake mix cookie ideas with all the different flavors the grocery store has to offer such as chocolate, lemon, devils food cake, red velvet, and all of the other cake mix flavors out there! Just remember, there is always time to bake a batch of cookies! These cookies are sweet enough even without the frosting so if you want to skip the last step, do it! I think the frosting makes these cookies extra special and sweet in my opinion.
Ingredients
1

package of Funfetti Cake Mix

2

eggs

1/3

cup

vegetable oil

1/2

cup

white chocolate

12

cup

sprinkles; I used a variety of sprinkles
Instructions
Pre-heat oven to 375 degrees F. Mix together all of the ingredients until combined, including 1/4 cup of sprinkles.

Roll cookies into golf-ball size or use a mini ice-cream scope to get a perfect shape. Place onto a lightly greased cookie sheet about 2 inches apart.Bake for 7-10 minutes or until edges start to brown. Cool for a few minutes when baked.

In the meantime, melt the white chocolate in the microwave for about 1 1/2 - 2 minutes. Check every 30 seconds and mix until chocolate is smooth. Place melted chocolate in a small bowl and dip each cookie half way in the chocolate. Scrape the side of the bowl to take off the excess chocolate. Sprinkle the sprinkles on top and place on a cooling rake. Let the chocolate harden for about 15 minutes and enjoy!

Here are a few other quick cake mix recipes that I made:
Funfetti Sprinkle Cookies Dipped in White Chocolate