Last Updated on
Pop it, then Top it with Sweet PotaTOASTS! It only takes 5 minutes to whip up these fun & nutritious breakfast toasts that everyone will love!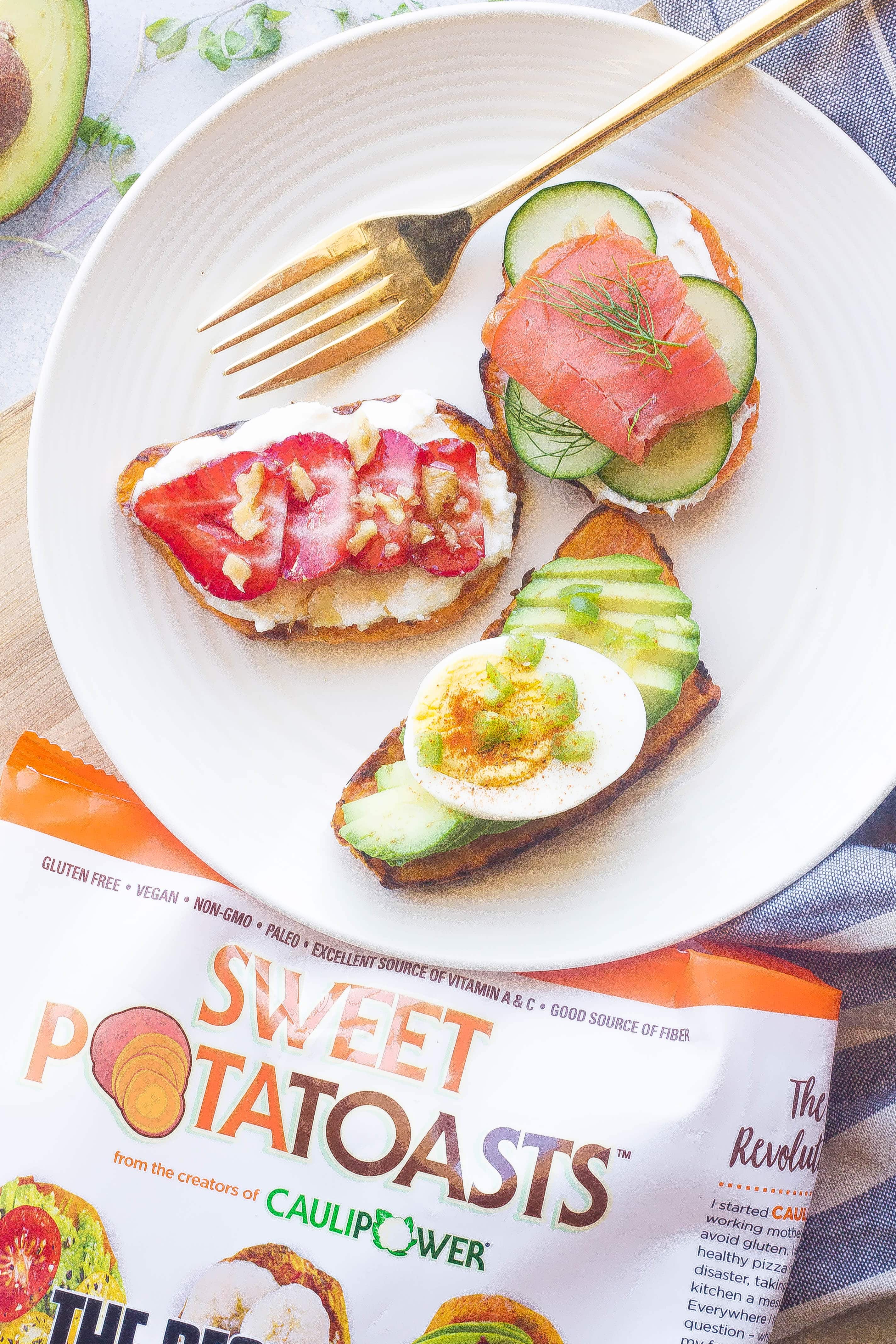 This post is sponsored by Sweet PotaTOASTS but the content and opinions expressed here are my own.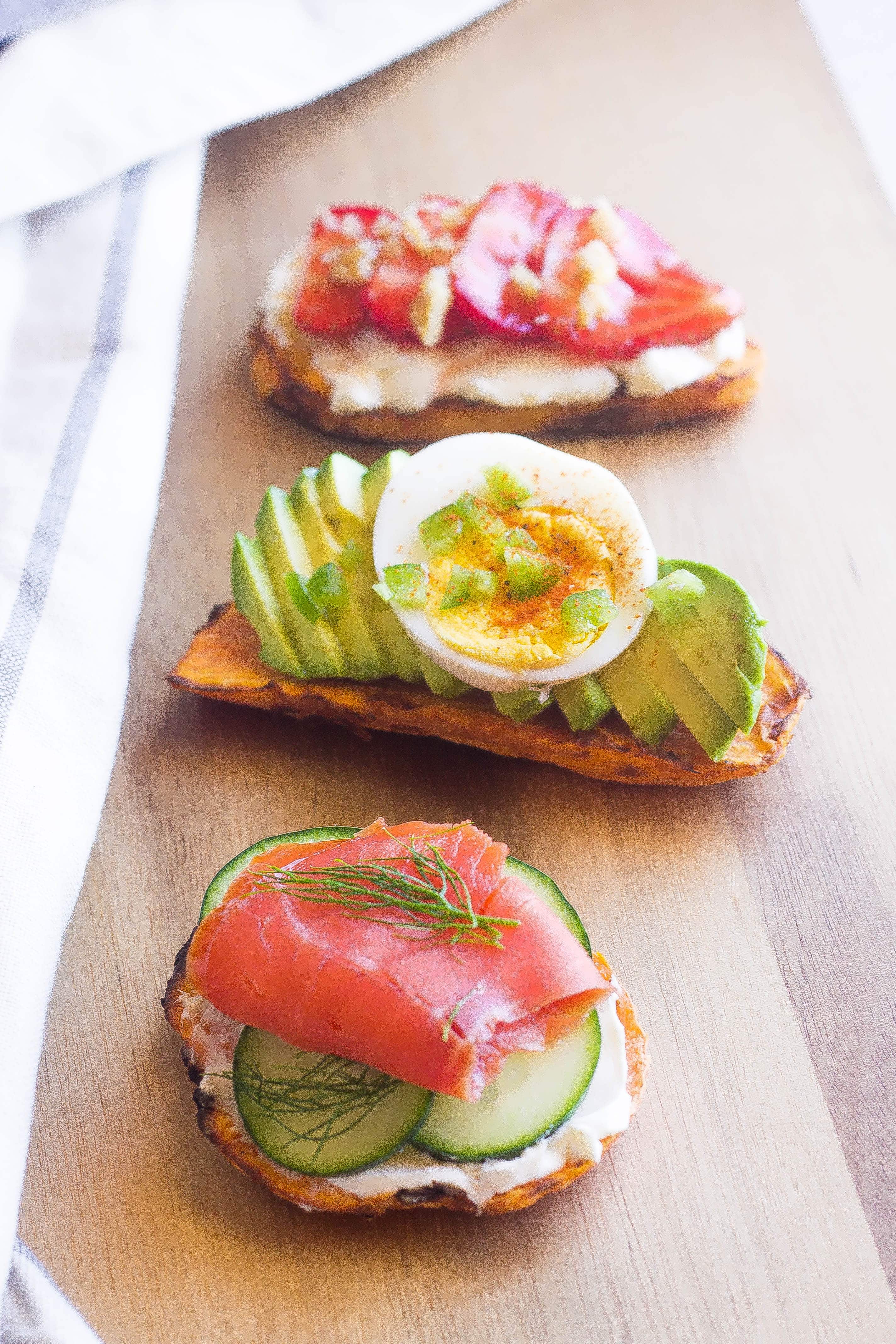 I am sharing 3 fun and super easy toast ideas that are made with sweet potatoes, yup that's right SWEET POTATOES! I recently discovered Sweet PotaTOASTS, made by the creators of CAULIPOWER. All you have to do is pop these frozen, ready-to-make sweet potato slices in your toaster, toaster oven, or air fryer and enjoy your superfood 'toast' in minutes. Top with your favorite toast toppings!
MY FAVORITE TOAST COMBINATIONS
Smoked Salmon Toast– cream cheese, sliced cucumbers, smoked salmon, fresh dill
Strawberry Ricotta Toast– ricotta cheese, sliced strawberries, honey, chopped walnuts
Spicy Avocado Toast– smashed avocado, hard boiled egg, salt, diced jalapeno, cayenne pepper

They are soft on the inside and crispy on the outside.  These 'toast' slices have an excellent source of vitamin A & C, a good source of fiber & vitamin B6, and satisfies any gluten-free, vegan, or paleo dietary needs. This is the best thing since sliced bread, it really is. These nutritious slices are the world's first superfood toast so stock up the next time you are at the grocery store!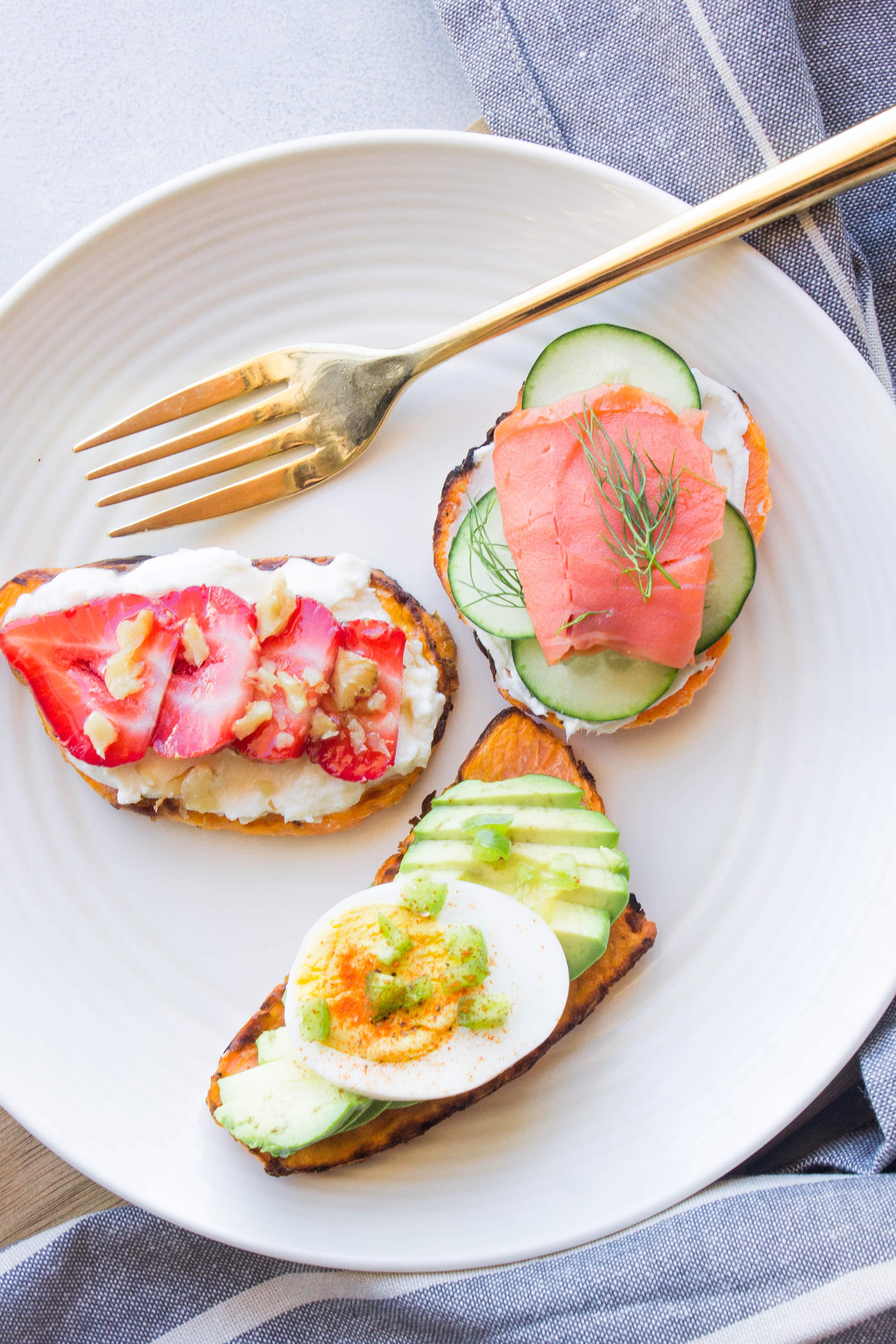 Sweet PotaTOASTS are offering a $3 mobile wallet rebate! Follow these easy steps below to get a digital coupon:
Save the offer to your mobile wallet
Purchase Sweet PotaTOASTS and keep your receipt!
Open the card in your mobile wallet and tap on the "Scan Receipt" link
Receive $3 via PayPal
They are easily found in the frozen foods aisle. Find the closest grocery store that sells Sweet PotaTOASTS by clicking HERE.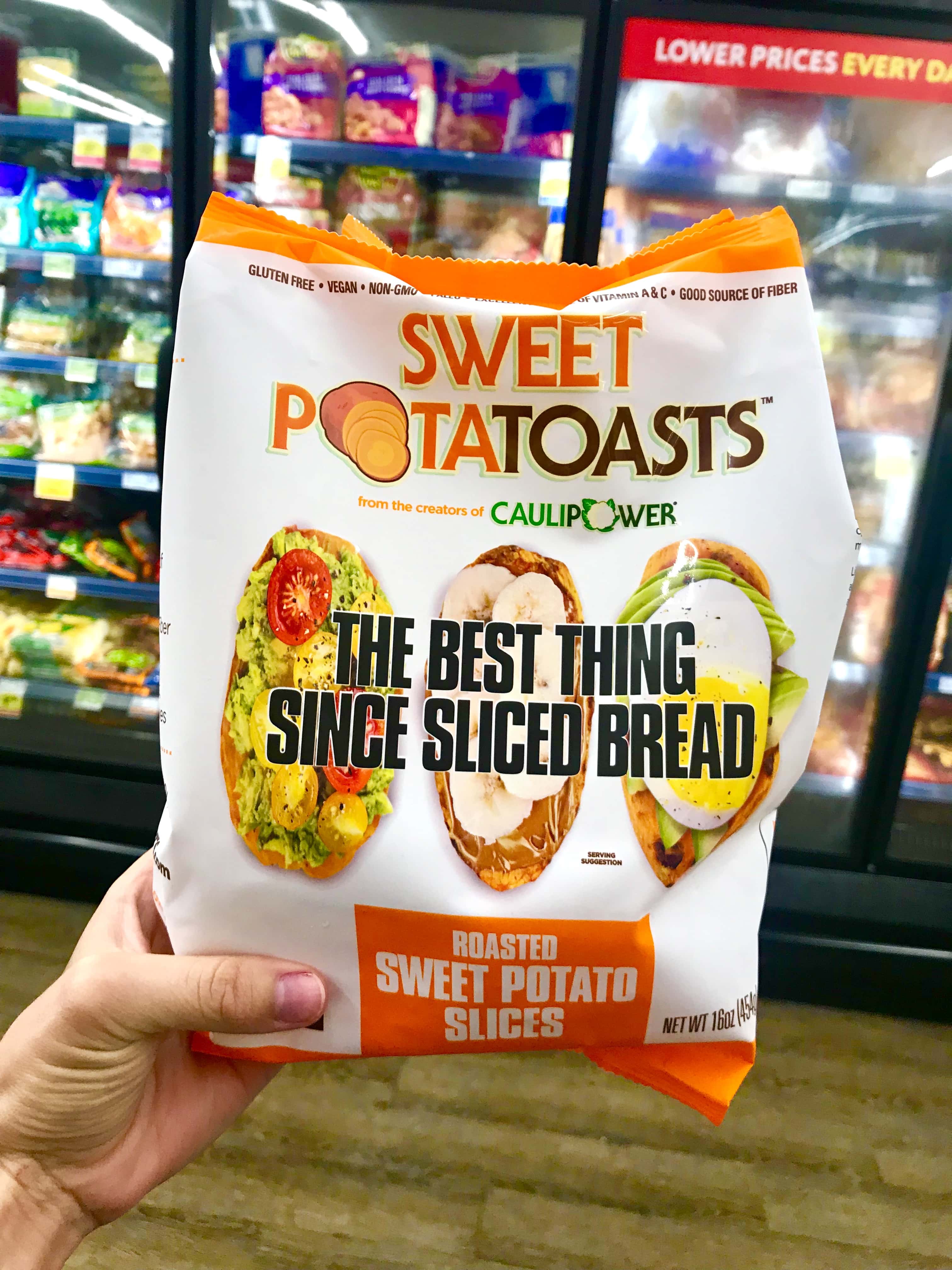 Want another healthy sweet potato recipe? Try my Herb-Roasted Sweet Potatoes!