Last Updated on
Almonds make the perfect healthy snack and they are great on the go! Naturally the easiest way to snack on almonds is to eat them raw/natural. The key to roasting your own almonds is to never underestimate the baking time. This has happened to me more than once and it's always so disappointing when you burn a batch..SO don't let this happen to you. Once the timer goes off, take them out of the oven even if they don't look roasted. They will continue to cook as they cool. These are savory in flavor and you don't have to feel guilty since these are loaded with protein, fiber, healthy fats, and other nutrients. Enjoy!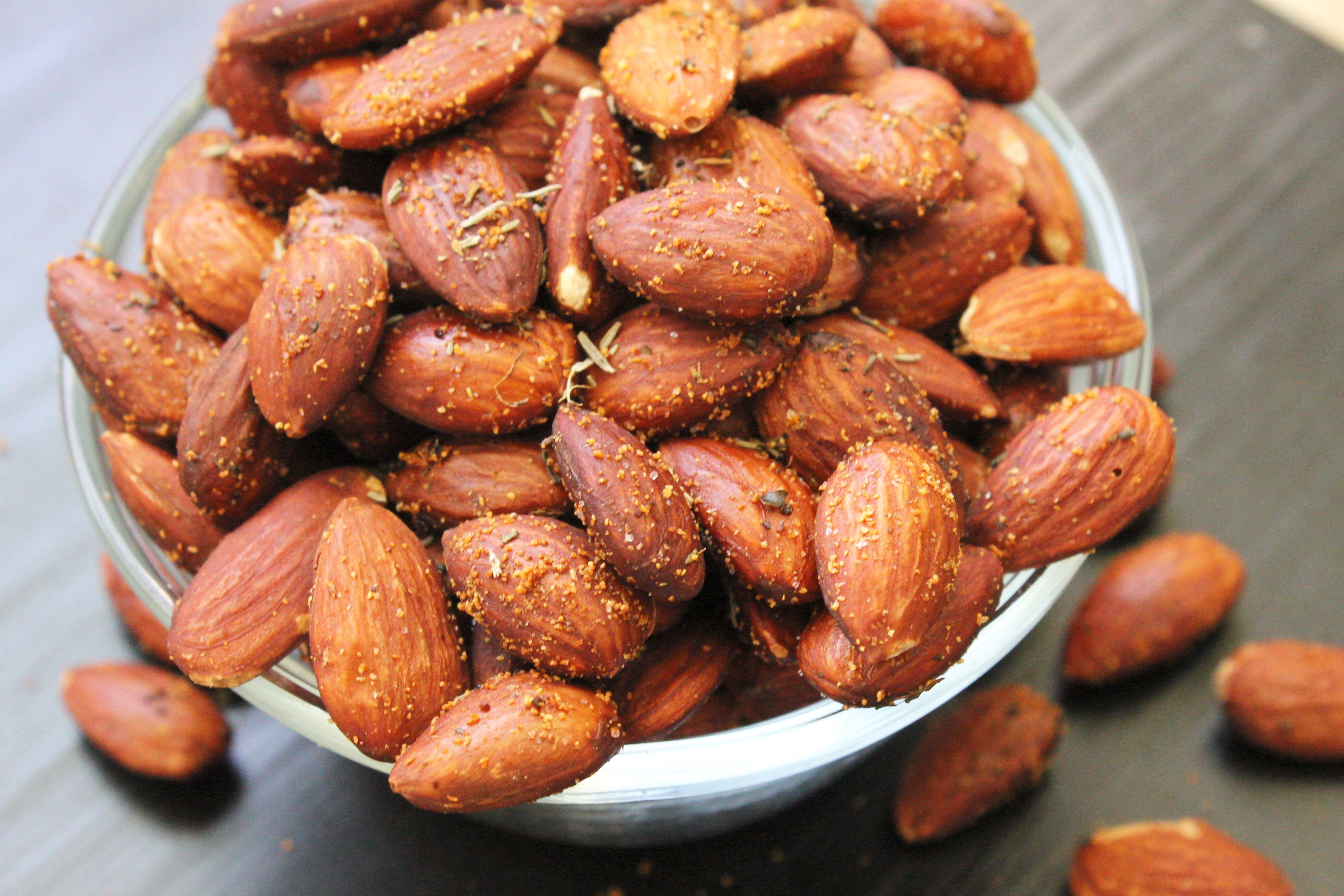 Roasted Rosemary and Garlic Almonds
Ingredients
2 cups of whole (natural) almonds
2 Tbsp extra virgin olive oil
3/4 tsp sea salt
1/2 tsp granulated garlic
1 Tbsp finely chopped rosemary
Instructions
Preheat oven to 300 degrees F.
Combine all of the ingredients in a bowl and toss to coat all almonds. Arrange on baking sheet lined with foil. Bake for 20 minutes or until lightly toasted. Let almonds cool to room temperature.
https://kathrynskitchenblog.com/roasted-rosemary-and-garlic-almonds/
Copyright Kathryn's Kitchen Blog