Last Updated on
These Lemon Sugar Cookies are sweet with a hint of zesty lemon. They will melt in your mouth and have the perfect amount of sweetness! Lemons also make a great addition to your sweet summer!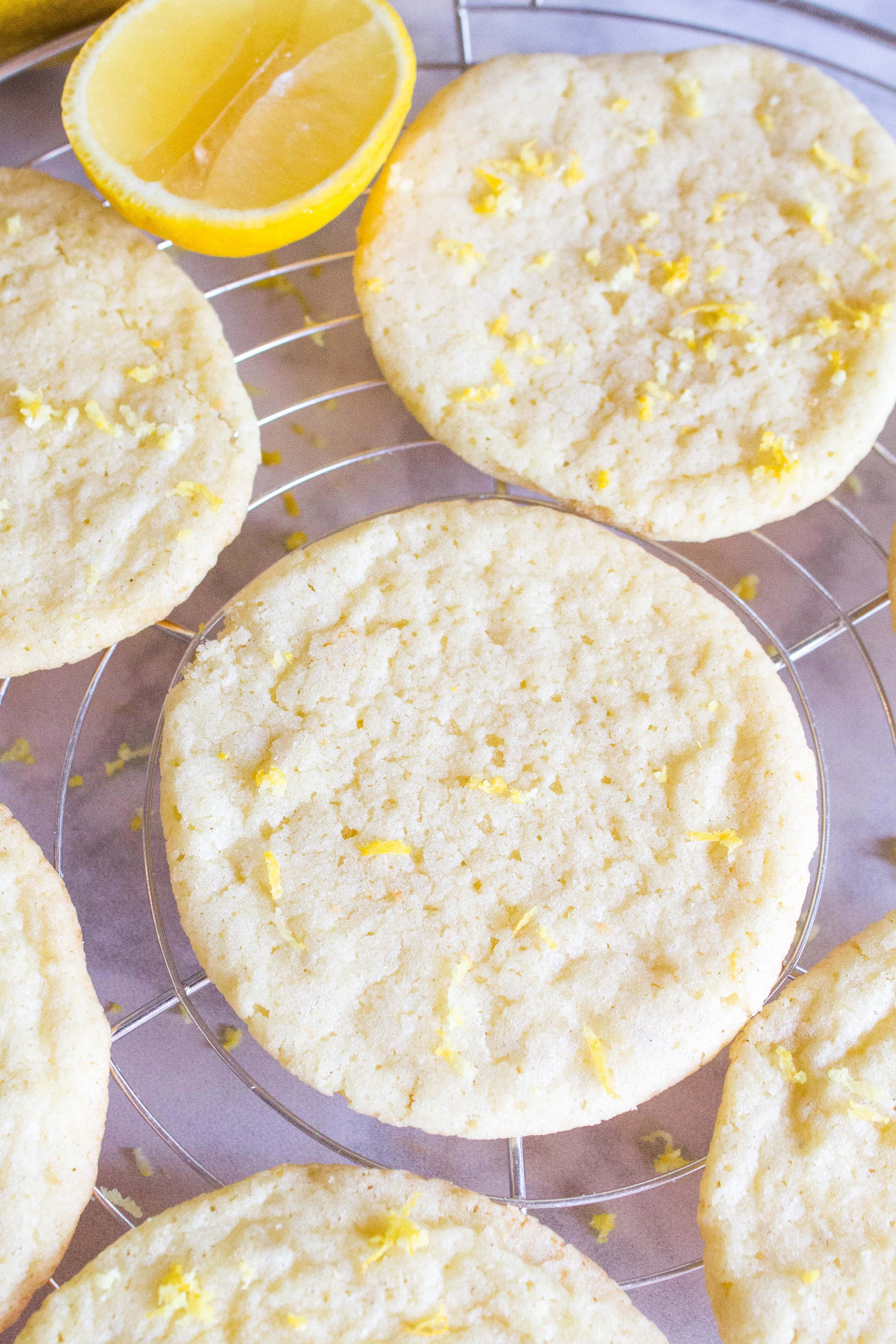 Not only are these cookies super tasty, they are also gorgeous! The last time we went to a baseball game a few months ago, we tailgated and I brought these delightful treats with us! (Because you always need dessert!) We didn't actually end up eating them until the car ride back home and it was perfect! If you eat too many like I did, don't worry they are worth it..
I love to sprinkle lemon zest on top of the cookies for an added zing. You can also drizzle on a light glaze to add more sweetness. One of my favorite (and super) easy icing recipes is this Fast and Easy Vanilla Glaze.
To get the my full recipe: click HERE!

(Visited 1 times, 1 visits today)