Last Updated on
April 2017 – Theme
Easy Ways to Reduce Food Waste
In honor of Earth Day on April 22, we're challenging ReDux members to show how they reduce food waste. Whatever you would normally toss, use it up. Share tips for reducing food waste in meal planning, prep or using up scraps.
As part of this month's theme, I decided to whip up this quick sweet treat! I always buy too much fruit at the grocery store and I always almost end up throwing some away or it starts to rot by the time I get to it. I had a carton of strawberries left over from Easter so I was thinking of making a jam out of it,  but I also found and apple and a couple kiwis that were extra ripe. I knew they weren't going to last too much longer so a fruit salsa seemed like an even better plan. The best thing about this recipe is you can add any fruit that you have laying around in your fridge! All kinds of fruit can be added to this recipe! Since I was using fruit that was already ripe, I didn't need to sweeten it too much because it was already naturally sweet.
I try my best to prevent food waste but sometimes it just happens, just like it does for many people. That's why I try to never go to the grocery store hungry because I always get more than I need! Or sometimes my vegetables and fruits get forgotten in my refrigerator drawers. Check out the Recipe Redux link below to find other recipes on how to reduce food waste.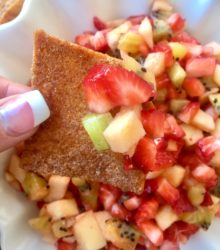 Ingredients
12

strawberries; diced

3

kiwis; peeled and diced

1

apple; peeled and diced

1

Tbsp.

honey

2

tsp.

low-sugar fruit preserves

I used strawberry

Cinnamon-sugar Pita Chips
Instructions
Dice all fruit and place in a large bowl. Add honey and fruit preserve and mix until all fruit is evenly coated.

Place in refrigerator and let sit for about 20 minutes.

Serve with cinnamon-sugar pita chips for dipping and enjoy this sweet treat!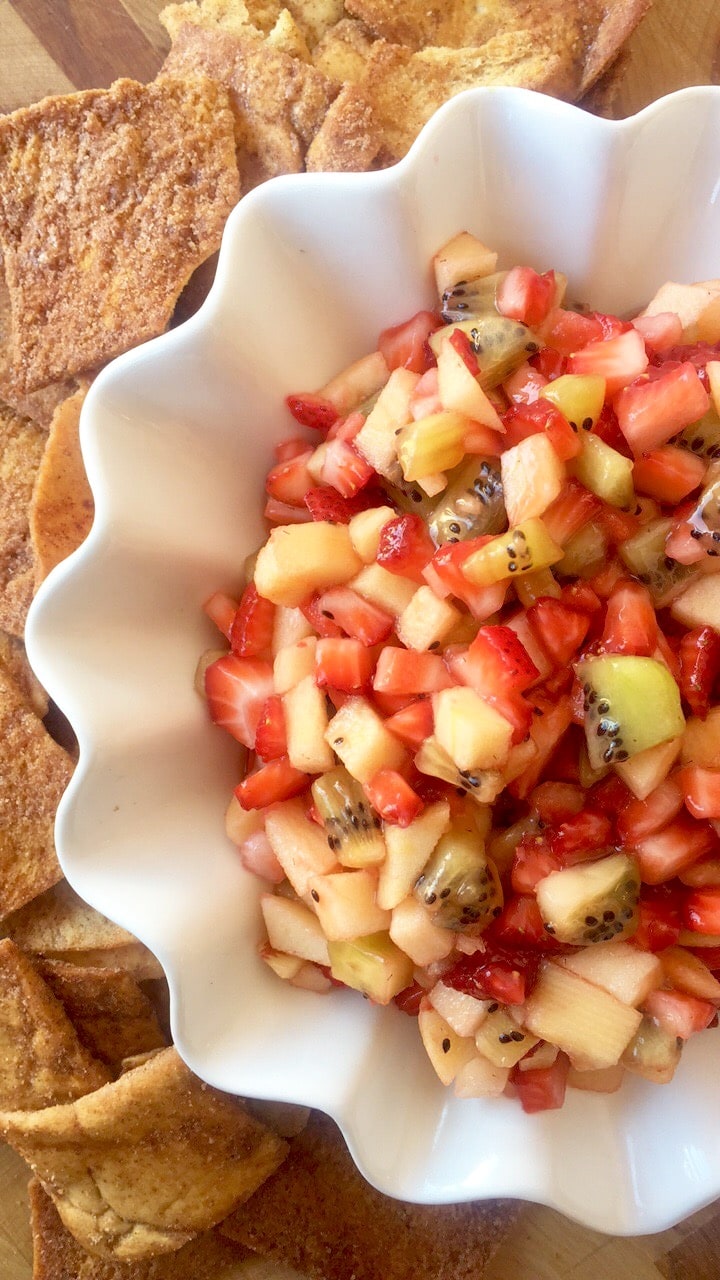 I think cinnamon-sugar pita chips make a great addition to this salsa! Banana chips or cinnamon graham crackers would work as well too! This light dessert is perfect for saving all of your over ripened fruit that you don't want to throw away. It makes for a healthy sweet treat that is fun to eat. 🙂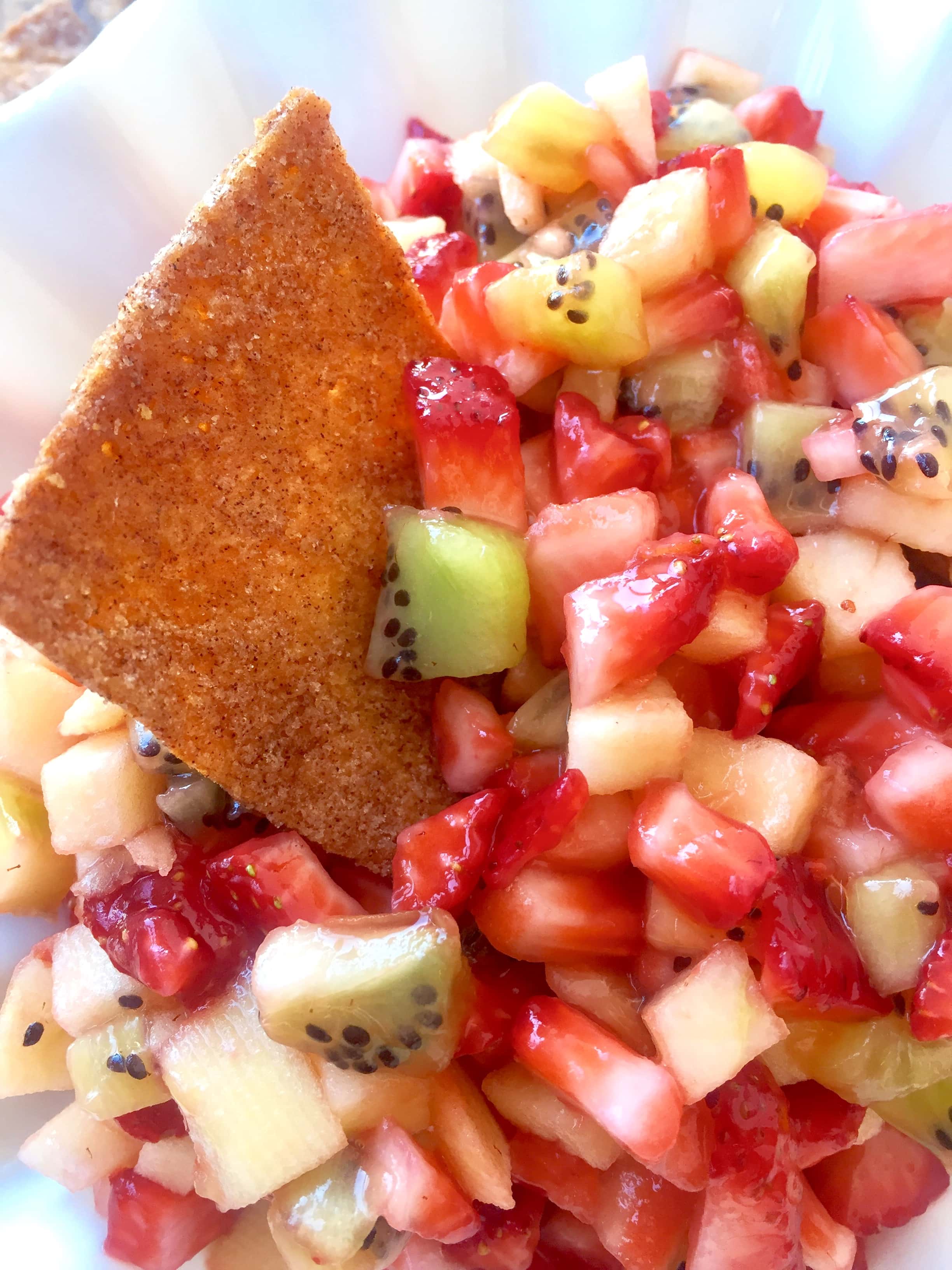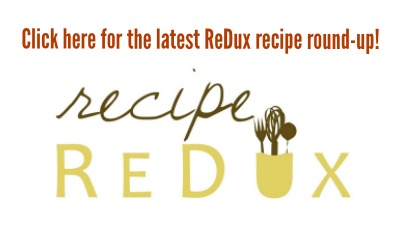 (Visited 1 times, 1 visits today)