Last Updated on March 14, 2022 by Kathryn Donangelo
These Beef Lasagna Stuffed Shells are everything you want in lasagna! They are perfectly satisfying, budget-friendly and make the best leftovers!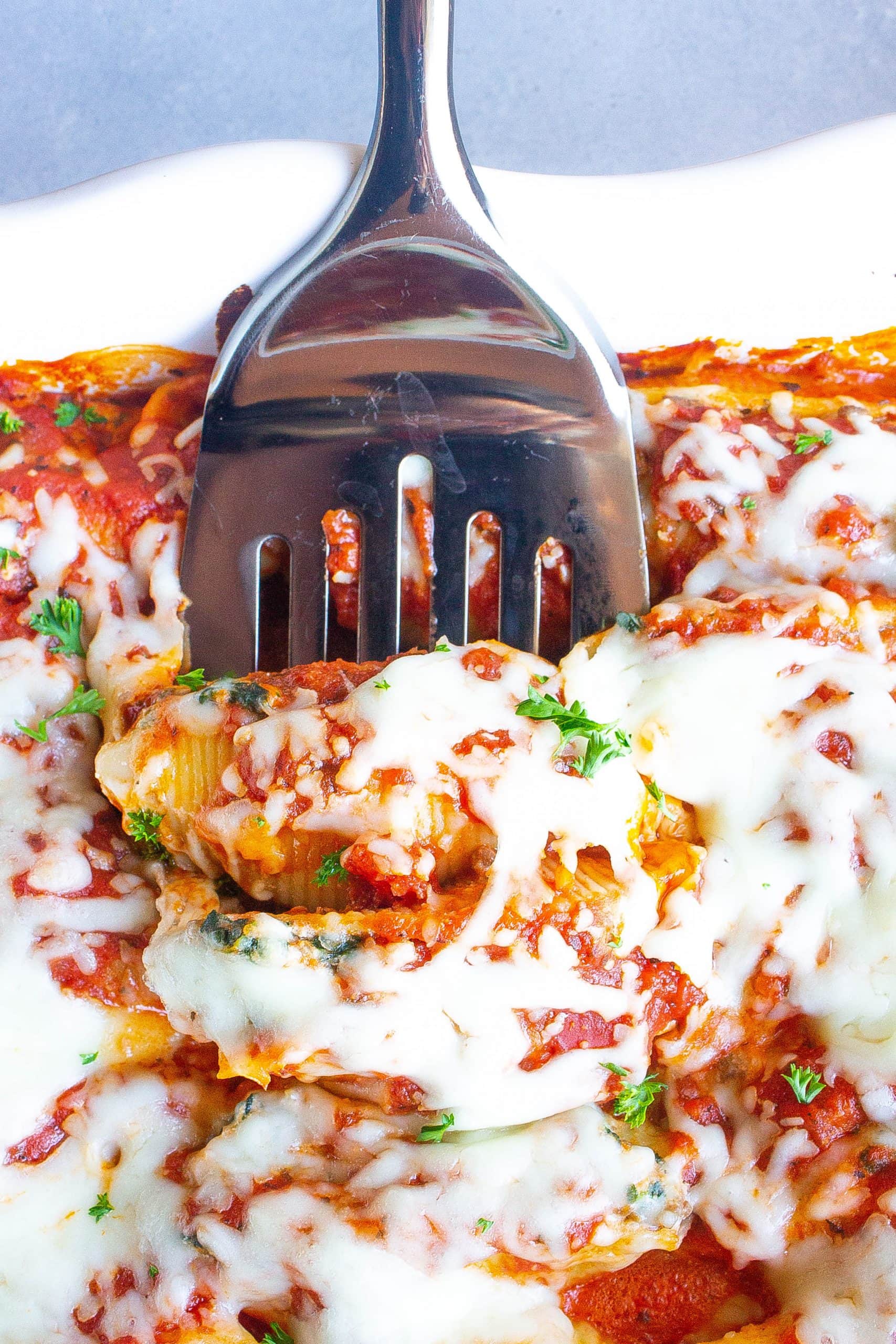 If you are trying to get the biggest bang out of your buck you definitely need to make these Beef Lasagna Stuffed Shells. It is so hearty and satisfying when you want a delicious meal for a low-cost!
This recipe can make up to 20 shells and serves 5-7 people (depending on how many shells each person eats). The best part of this you can make this with less than $25 dollars!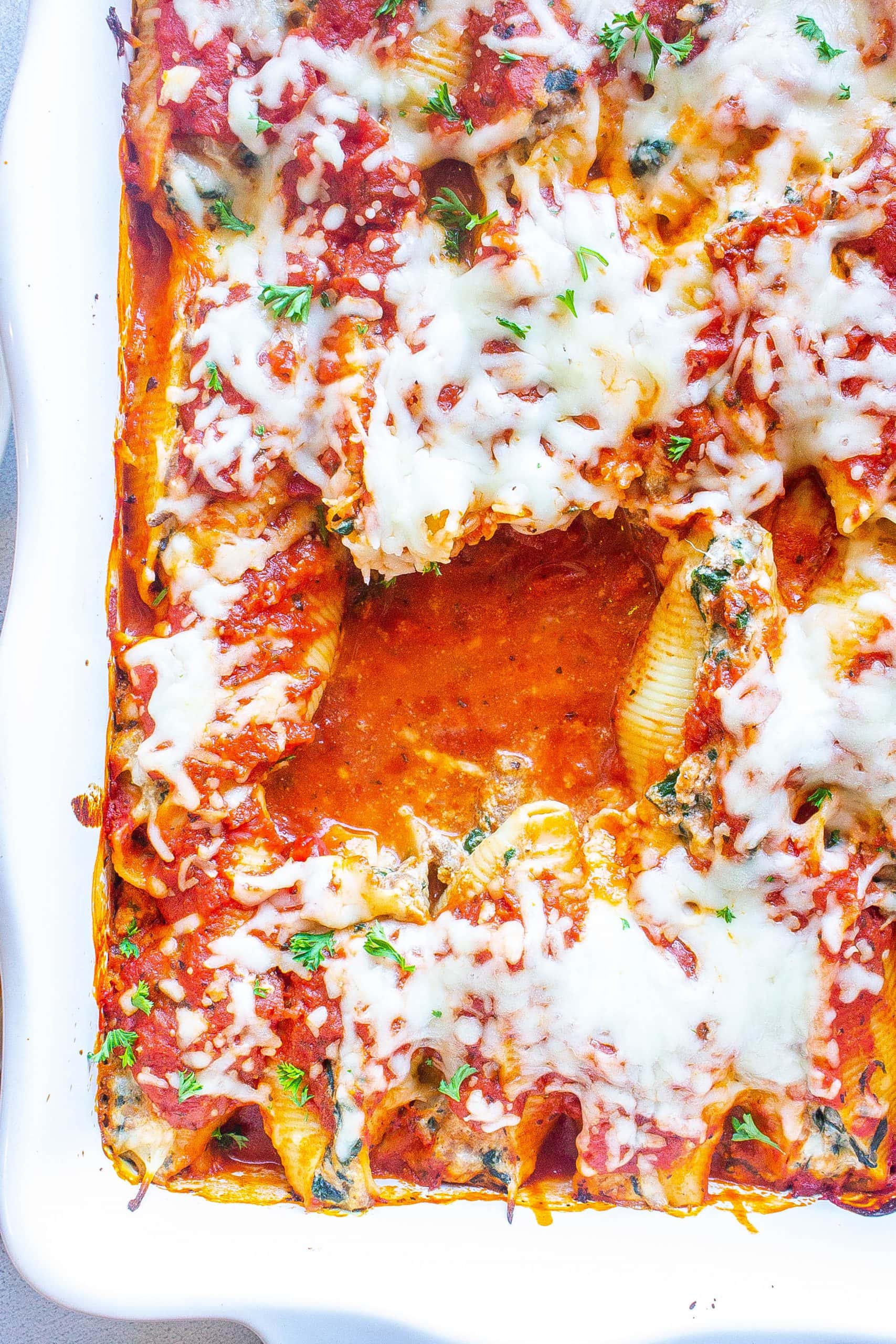 If you prefer to use ground chicken or turkey for this recipe you can! Just follow the same directions as you would for the ground beef. You are also able to swap out the meat for all veggies if you wanted to make this vegetarian.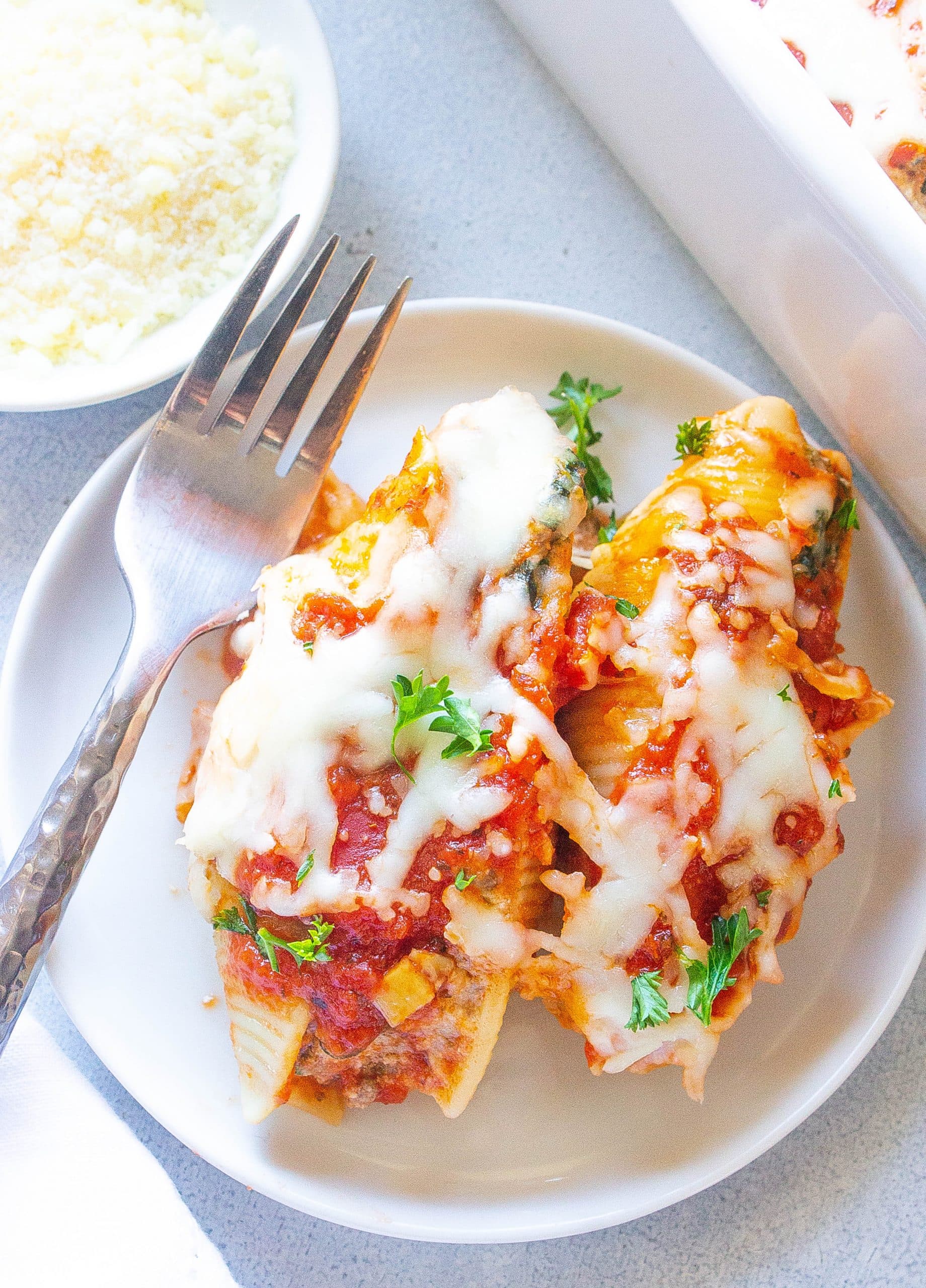 WHAT YOU WILL NEED TO MAKE THESE BEEF LASAGNA STUFFED SHELLS
Jumbo pasta shells
Ground beef
Marinara sauce
Yellow onion
Garlic
Eggs
Spinach
Mozzarella cheese
Ricotta cheese
For this recipe, I teamed up with SoFabFood. Head on over to their site for my full recipe and enjoy!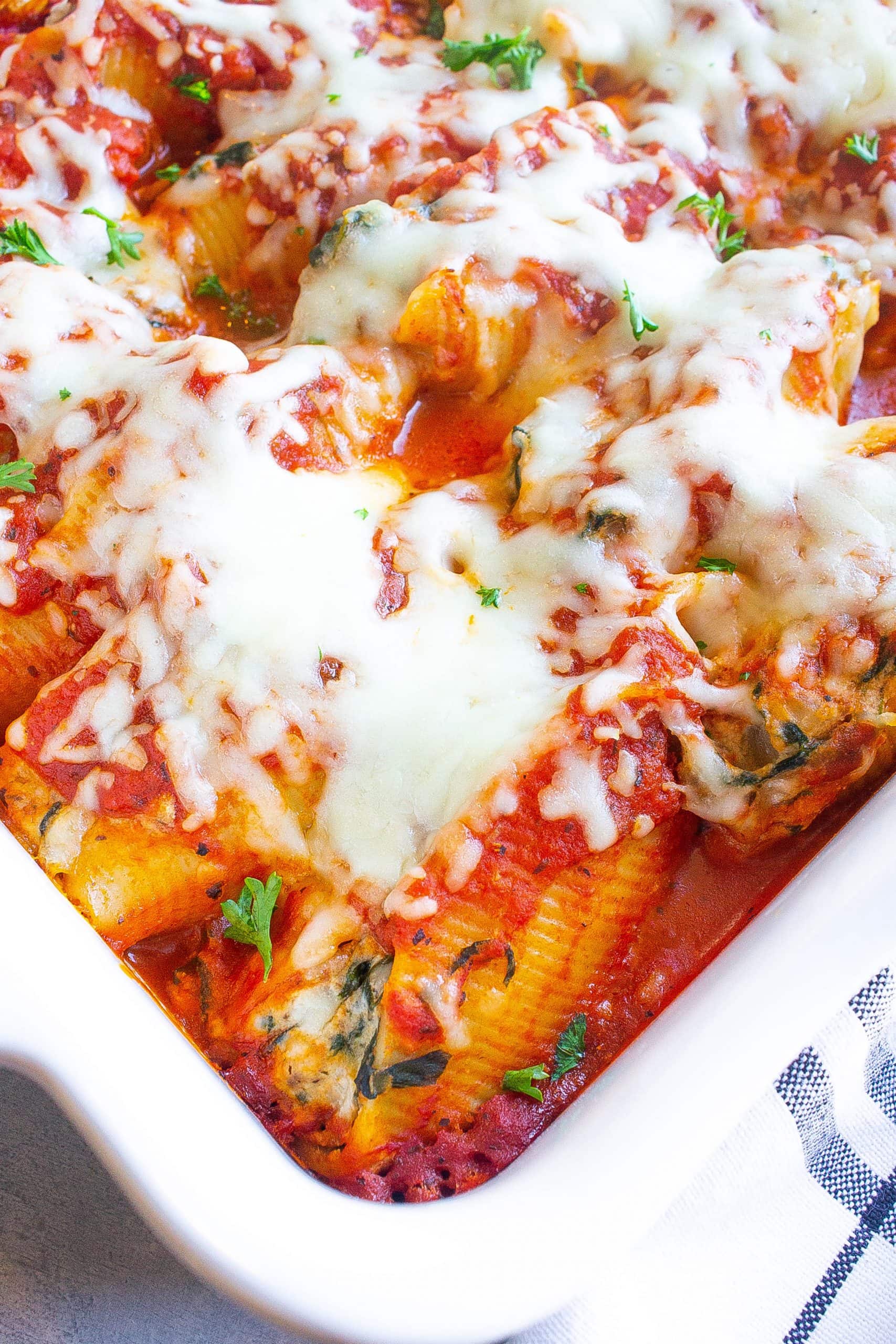 LOOKING FOR DELICIOUS SIDE DISHES THAT PAIRS WITH THIS RECIPE?