Okay everyone, I am back! I apologize for the delays in the past few months..I moved and I have been busy with my [real job] so blogging and sharing recipes has been a bit difficult. BUT, I am back at it! 🙂
I am excited to post this delicious recipe I brought to my friend's BBQ this summer (Sarah Mitchell), this recipe is especially for you). It is light and it is the easiest recipe to whip up in minutes. You can also serve it with fresh apples, pretzel, or Nilla wafers. I prefer sliced apples (green apples, because they are super tart) because the tarty-ness and sweet caramel and toffee make this the perfect combination. Just dip, scoop, and bite into perfection!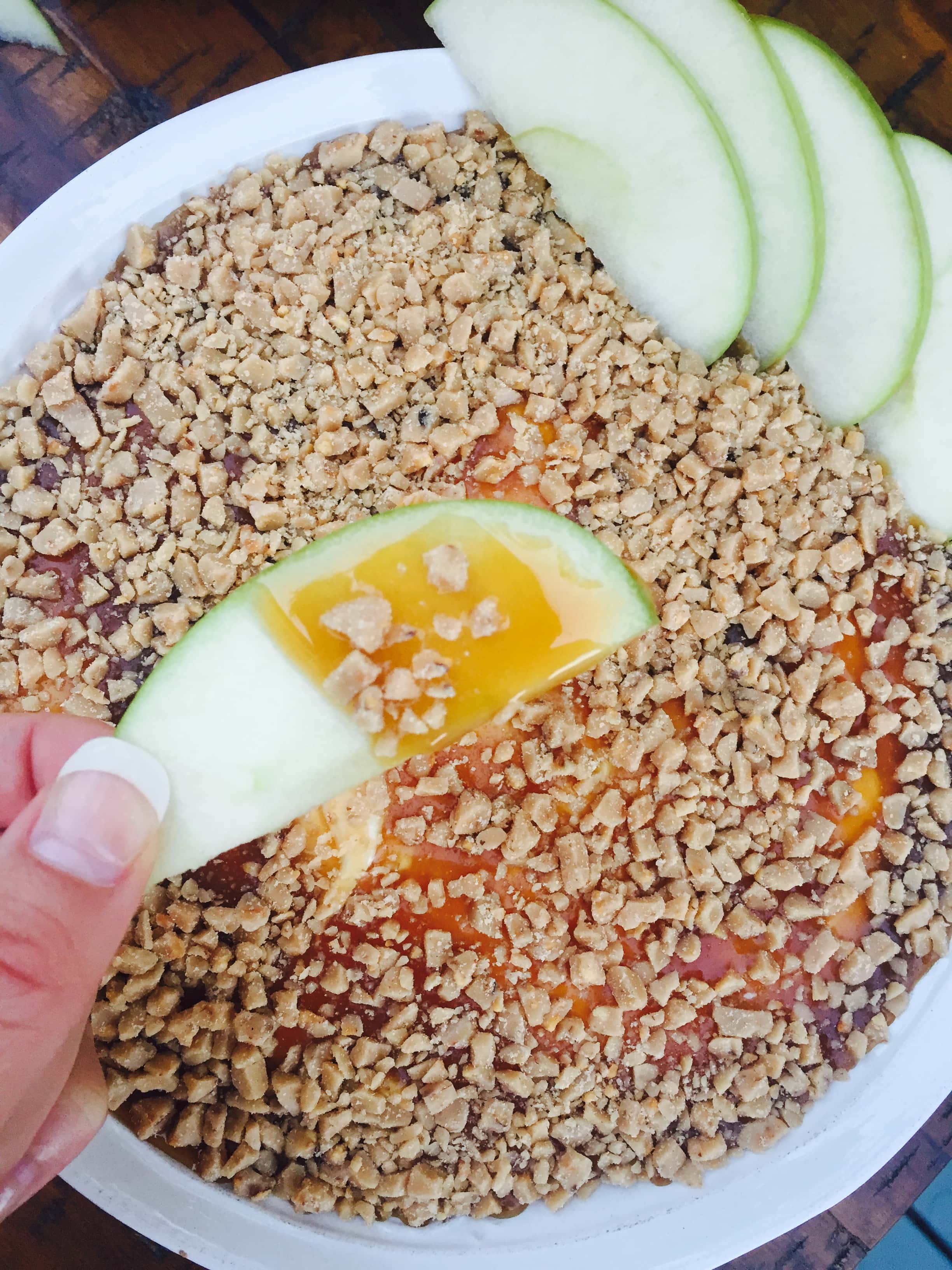 This creamy and sweet dip is topped with tons of luscious caramel & crunchy bits of toffee!
Ingredients
8 ounces of cream cheese (I used reduced-fat)
8 ounces of cool whip
1/2 cup powdered sugar
16 ounces of Old Fashioned caramel dip
1 Cup Heath pieces/toffee bits
4 large Granny Smith apples; sliced thin
Nilla wafers (optional)
Instructions
In a medium bowl, beat together the cream cheese, cool whip, and powdered sugar until fluffy. Spread mixture evenly onto a platter. Spread caramel sauce on top of cream cheese layer. Sprinkle the top generously with toffee bits. Serve with apple slices, and or Nilla Wafers. Enjoy!
http://kathrynskitchenblog.com/caramel-apple-toffee-dip/
Copyright Kathryn's Kitchen Blog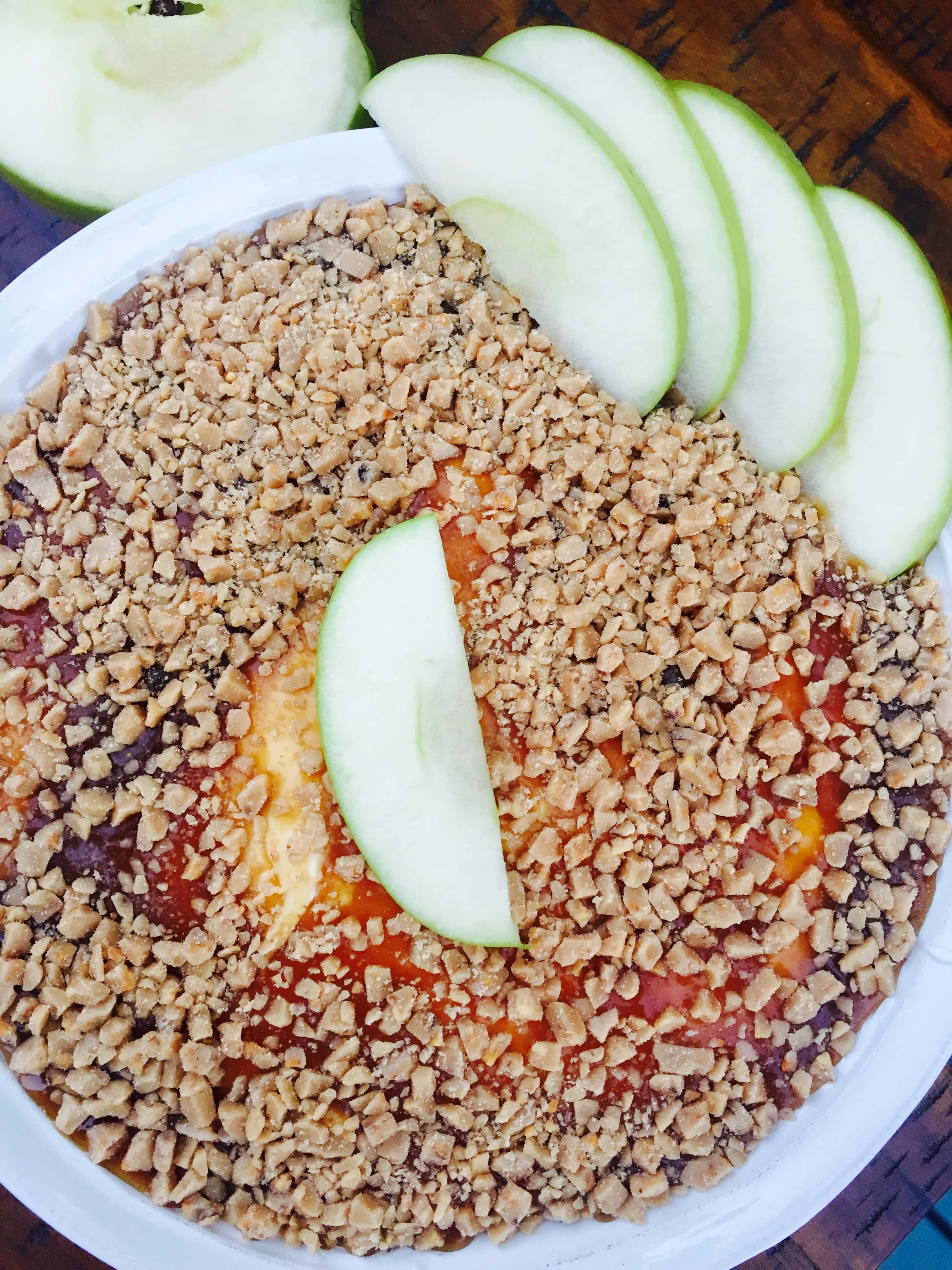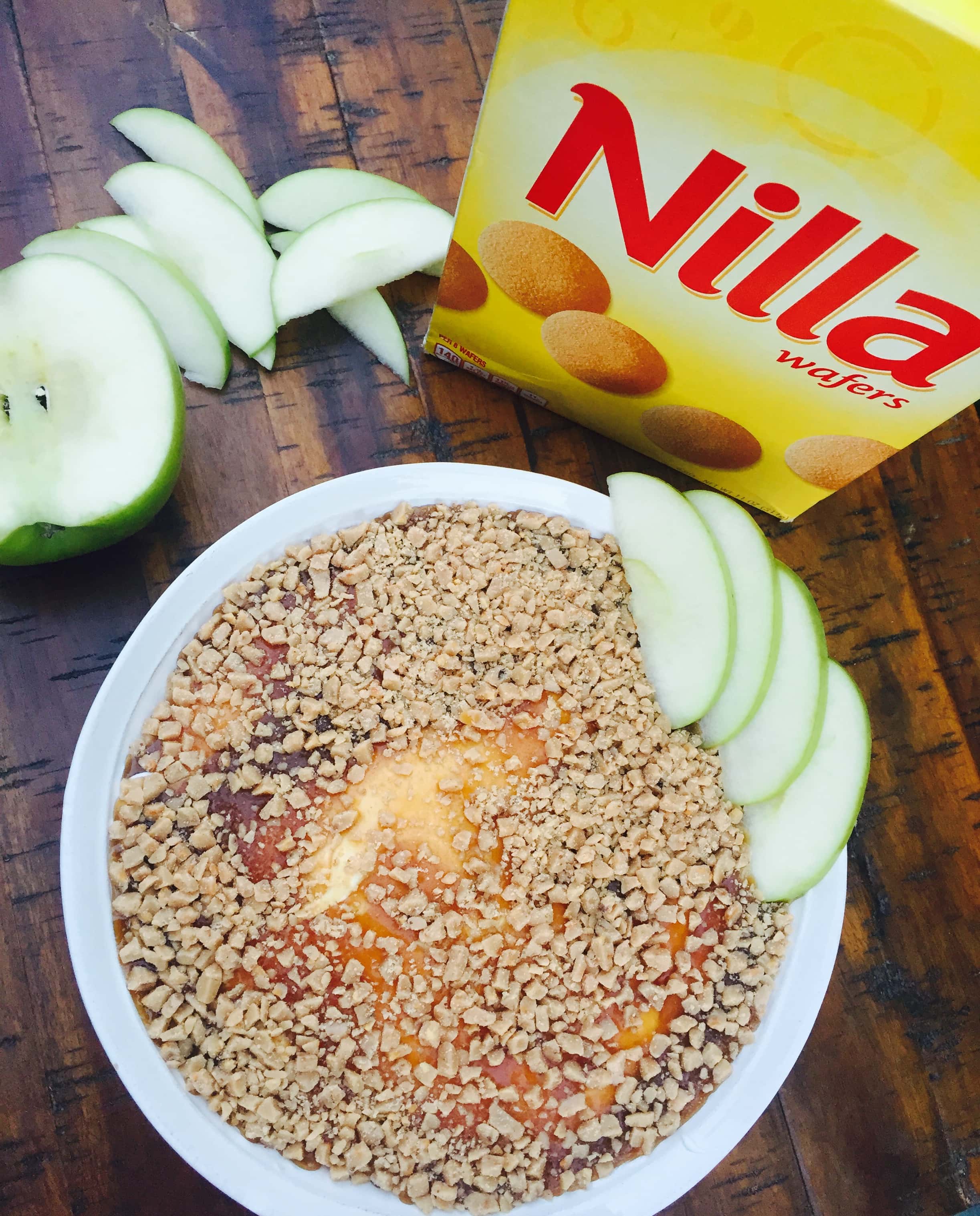 Reader Interactions