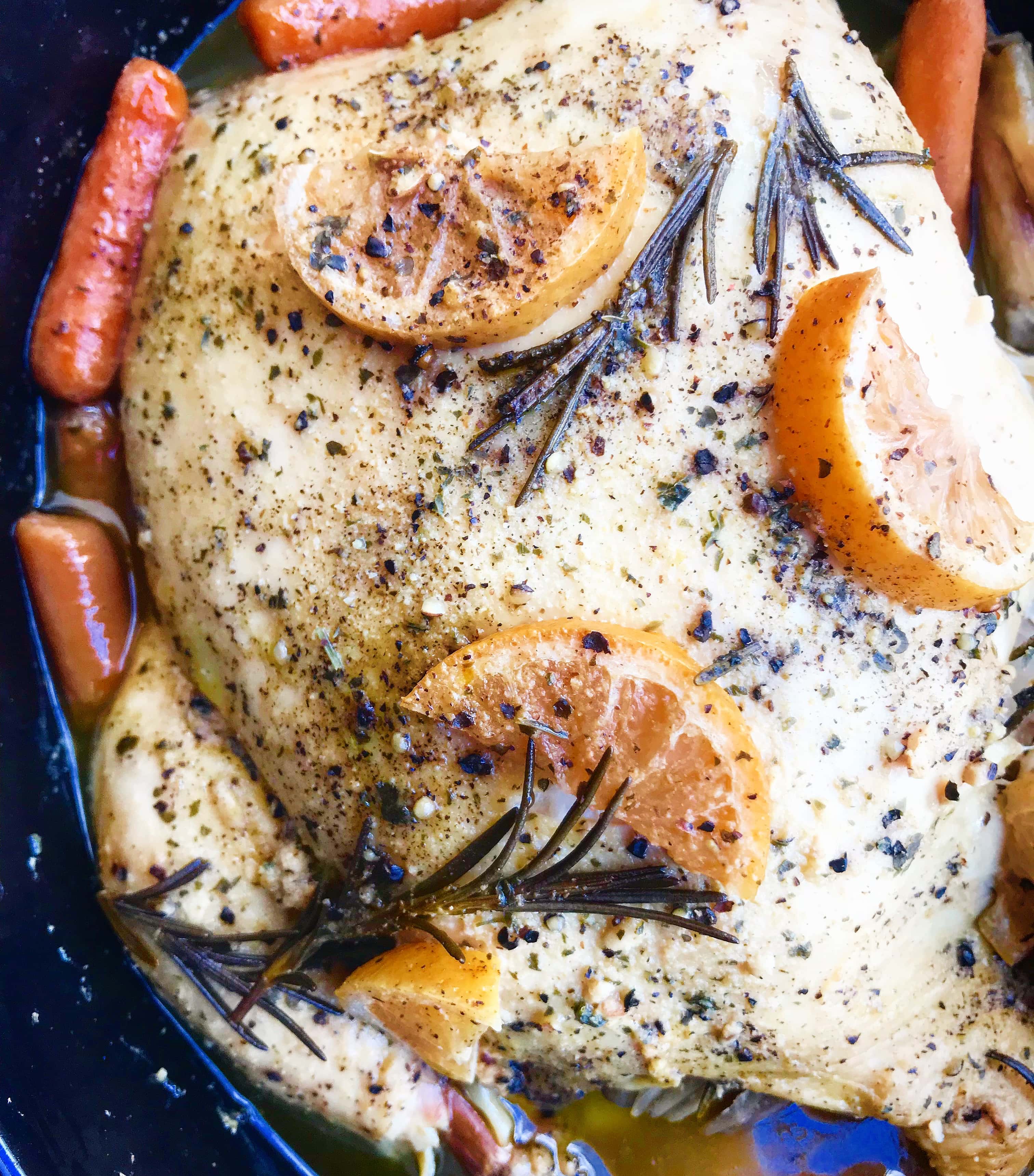 I love any meal that comes out of my crock pot but this is by far my favorite! The best part and favorite part about this recipe is dinner is ready when you get home from work! I prepped the chicken minutes before I left for work and that is all the prep work I had to do. You literally set it and forget it….until you get home!
This chicken is so juicy and flavorful, just like a rotisserie chicken from the grocery store. It literally falls right off the bone. You can totally add more veggies to this, I just happened to have carrots in the fridge. Potatoes would make a great addition to this recipe- next time I am adding them.
I added the broth for additional flavor to the chicken. Since it cooks for 9 hours, the chicken has plenty of time to soak up all the different flavors. The broth from the chicken is just perfect. The leftovers from this chicken made chicken soup. Speaking of leftovers, this chicken is great the next day for tacos or a chicken salad! You will get your money's worth from this dish, I promise!
Reader Interactions