This delightful summer appetizer is perfect for any occasion. This is such a quick and easy appetizer that everyone will be sure to love…or even if you are snackin' alone. The best part about this is that it's healthier than most delicious dips.  Your guests will be surprised when they go in to dip because there is a hidden layer of the seasoned cream cheese on the bottom, that pairs so well with the hummus. You can serve this dip with a pita chips, or you can also bake your own. So dip in to this recipe!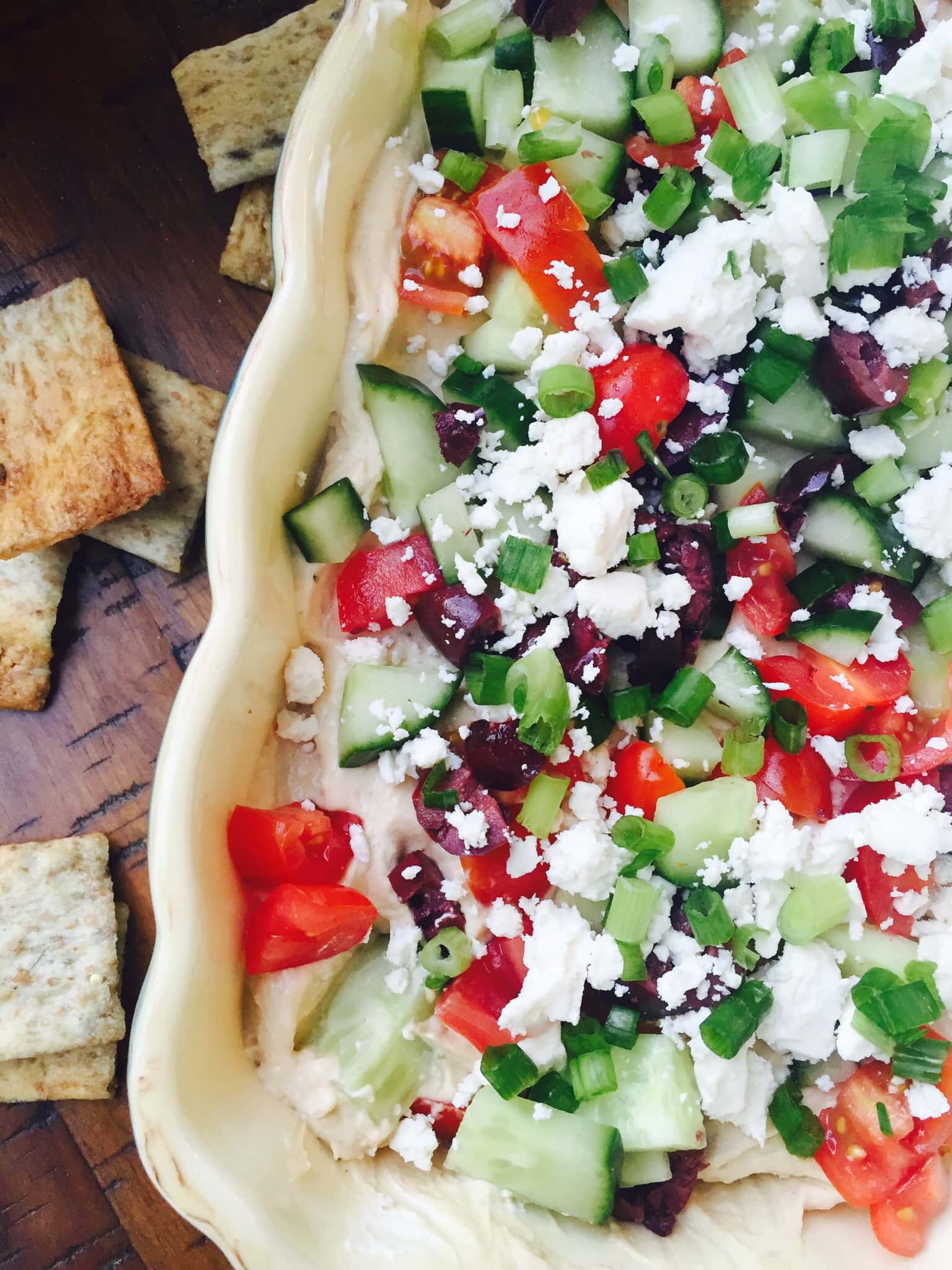 This healthy 2 layer dip is loaded with fresh Mediterranean flavors!
Ingredients
1 8 ounce package of whipped cream cheese (this makes it fluffy, you can also use regular or reduced fat cream cheese)
1 Tbsp fresh lemon juice
1 tsp Italian Seasoning
2 cloves of garlic; minced
1 1/2-2 Cups of prepared hummus (I used Trader Joe's Mediterranean Hummus because its my favorite)
1 cup cucumber; chopped
1/2 cup Kalamata olives; chopped
1/2 cup crumbled feta cheese
1/2 cup tomatoes; chopped
1/4 cup green onions; sliced
Instructions
In a mixing bowl, combine the cream cheese, lemon juice, Italian seasoning, and garlic and mix with an electric mixer until combined.
Spread the cream cheese mixture on a serving dish/platter evenly with a spatula. Spread the hummus on top of the cream cheese mixture. Sprinkle the cucumbers, olives, feta cheese, tomatoes, and green onions on top. Refrigerate for 1-2 hours before serving, then serve with pita chips and/or fresh veggies!
http://kathrynskitchenblog.com/easy-mediterranean-dip/
Copyright Kathryn's Kitchen Blog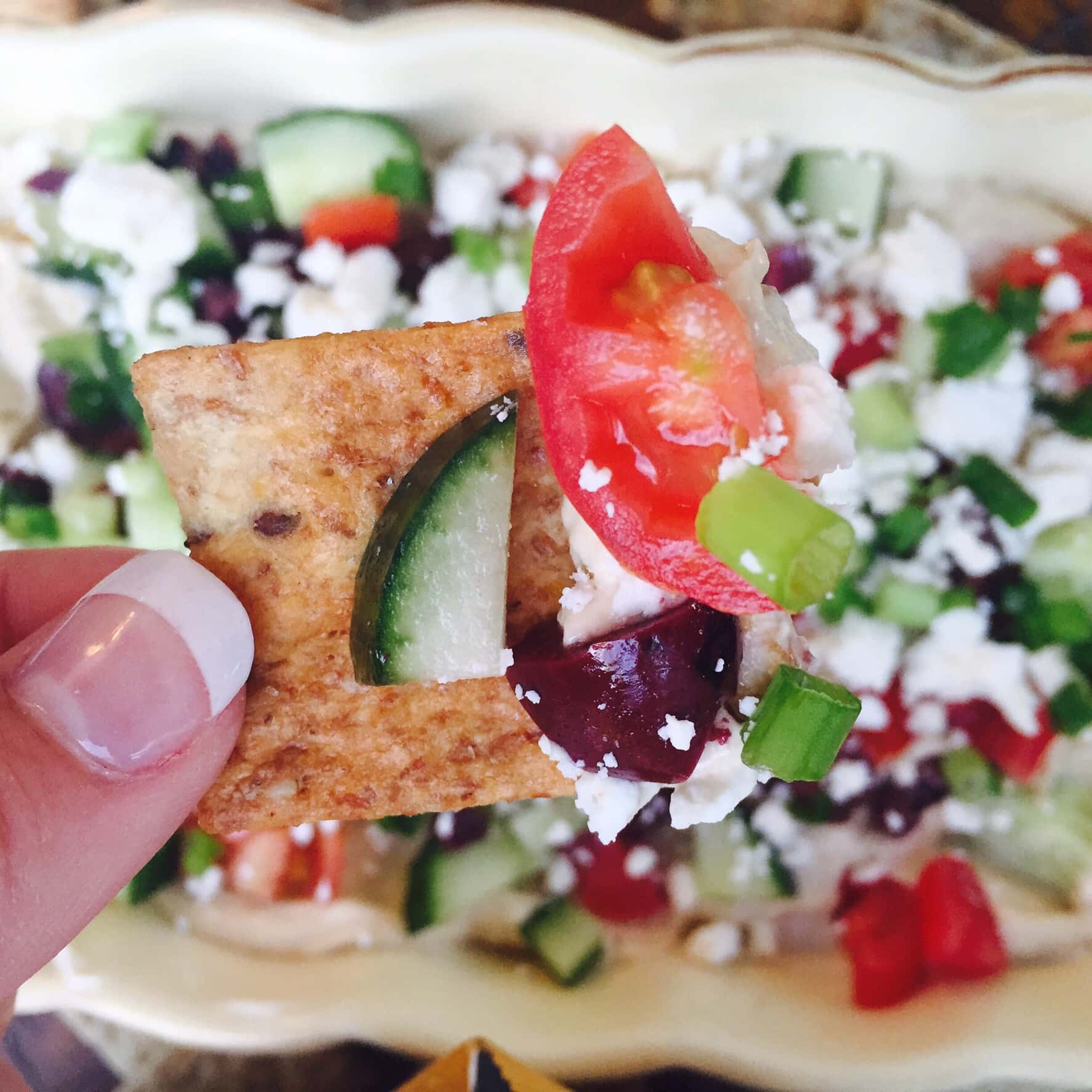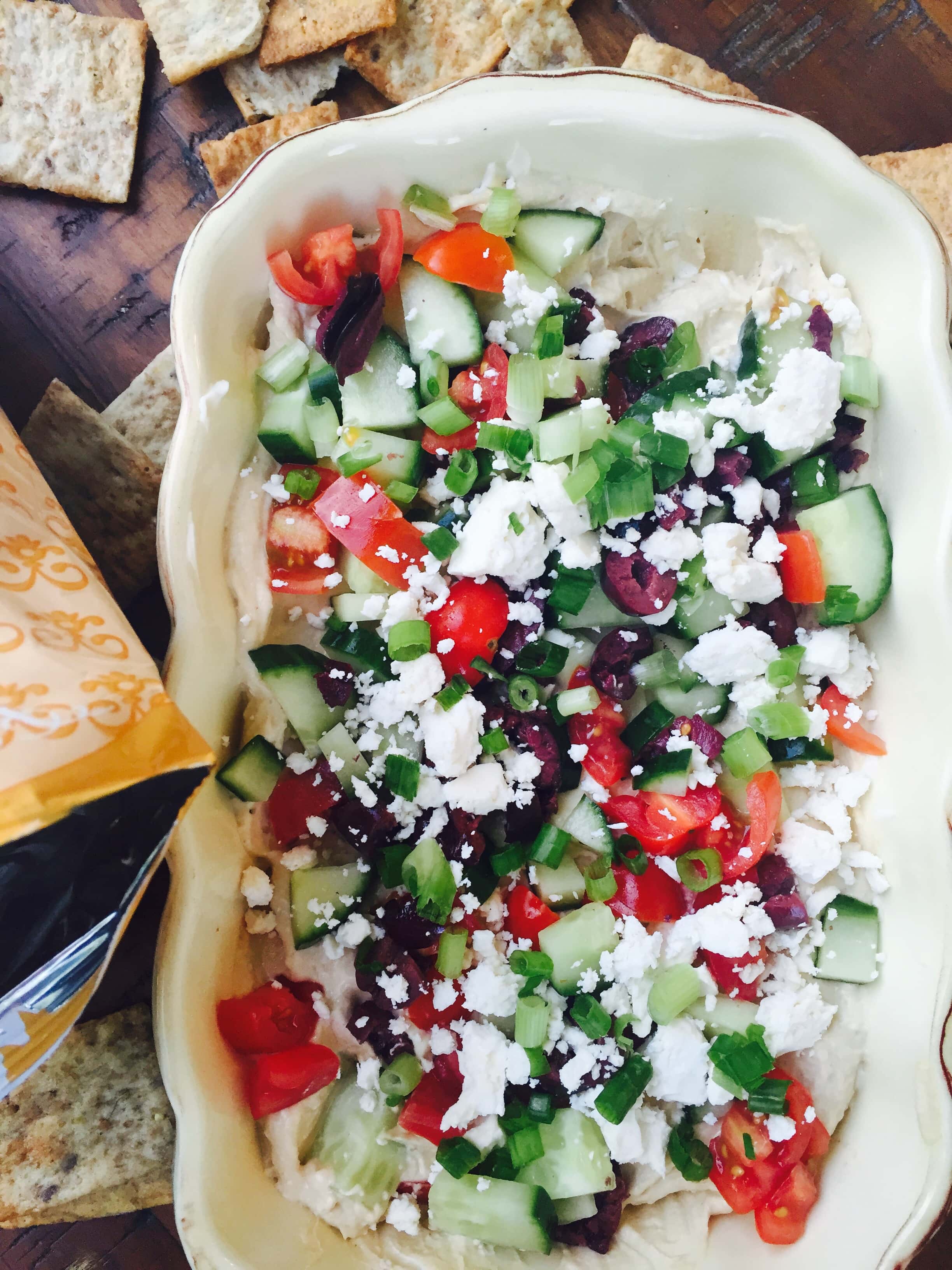 Related articles across the web

Reader Interactions