Last Updated on
These Soft and Chewy M&M Cookies are so fun to eat! They are loaded with everyone's favorite rainbow chocolate candies and kids will have so much fun eating them!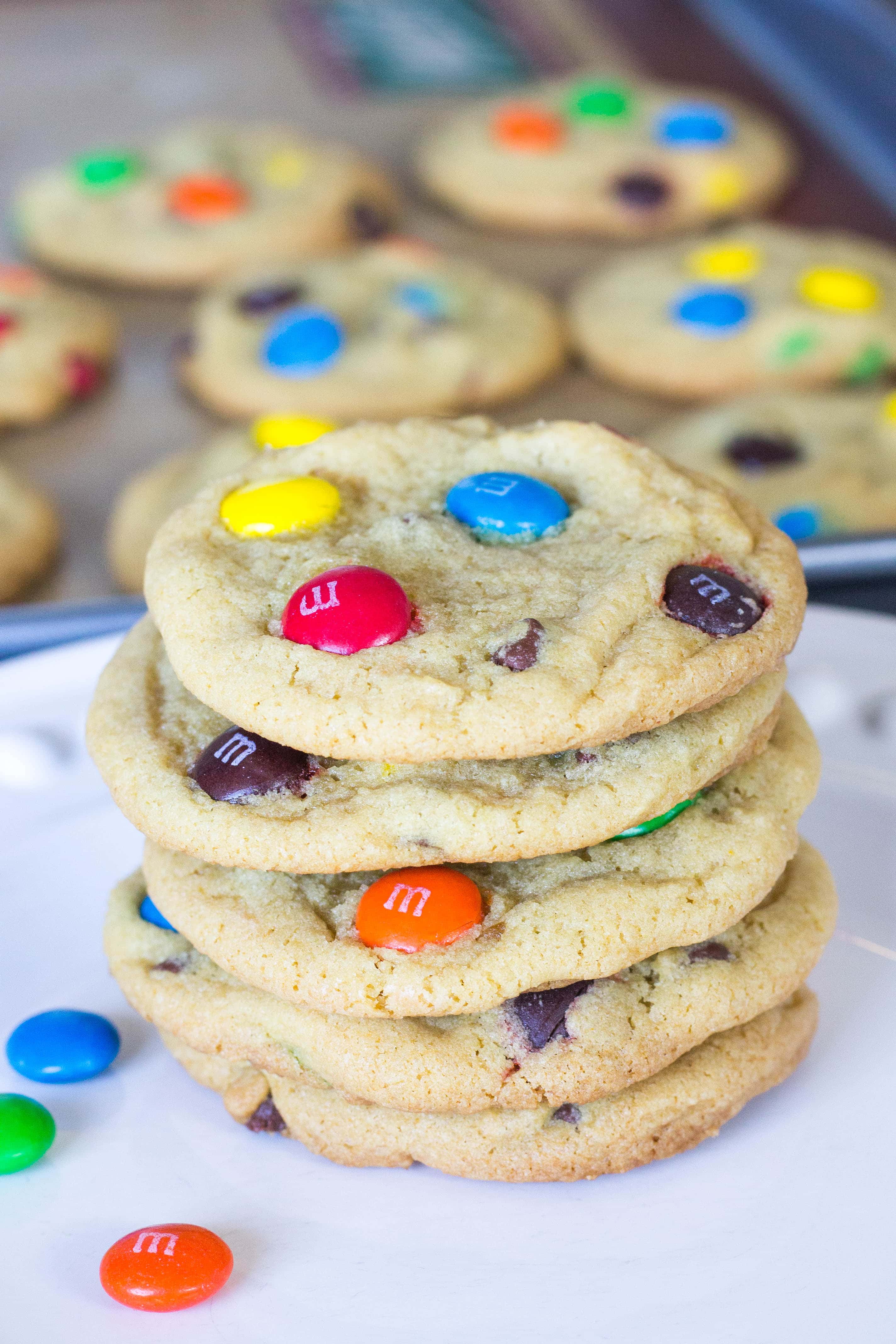 I hope everyone had a great weekend! How is it that Monday's always come up so quickly…Well since we all just loooove Monday's so much (kidding), I wanted to bring a little joy and share this sweet and simple cookie recipe with you all- Soft and Chewy M&M Cookies.
These are so fun and simple to make! I think my favorite part of these cookies are the M&Ms. How could you not love colorful chocolate candy? I also added a secret ingredient to these….want to guess? (It's vanilla pudding mix). It makes these cookies chewy and adds in extra flavor that makes these cookies perfect. These cookies are great for holidays because you can also switch out the M&M colors according to the holiday! It's hard to not love these cookies and I bet you won't be able to have just one…
For the full recipe click HERE!

(Visited 1 times, 1 visits today)