Last Updated on March 25, 2019 by Kathryn Donangelo
I am so excited to share this post because…AVOCADO TOAST!! Each toast is highly nutritious and so simple to make..you need to try at least 1 or all 7 of these recipes!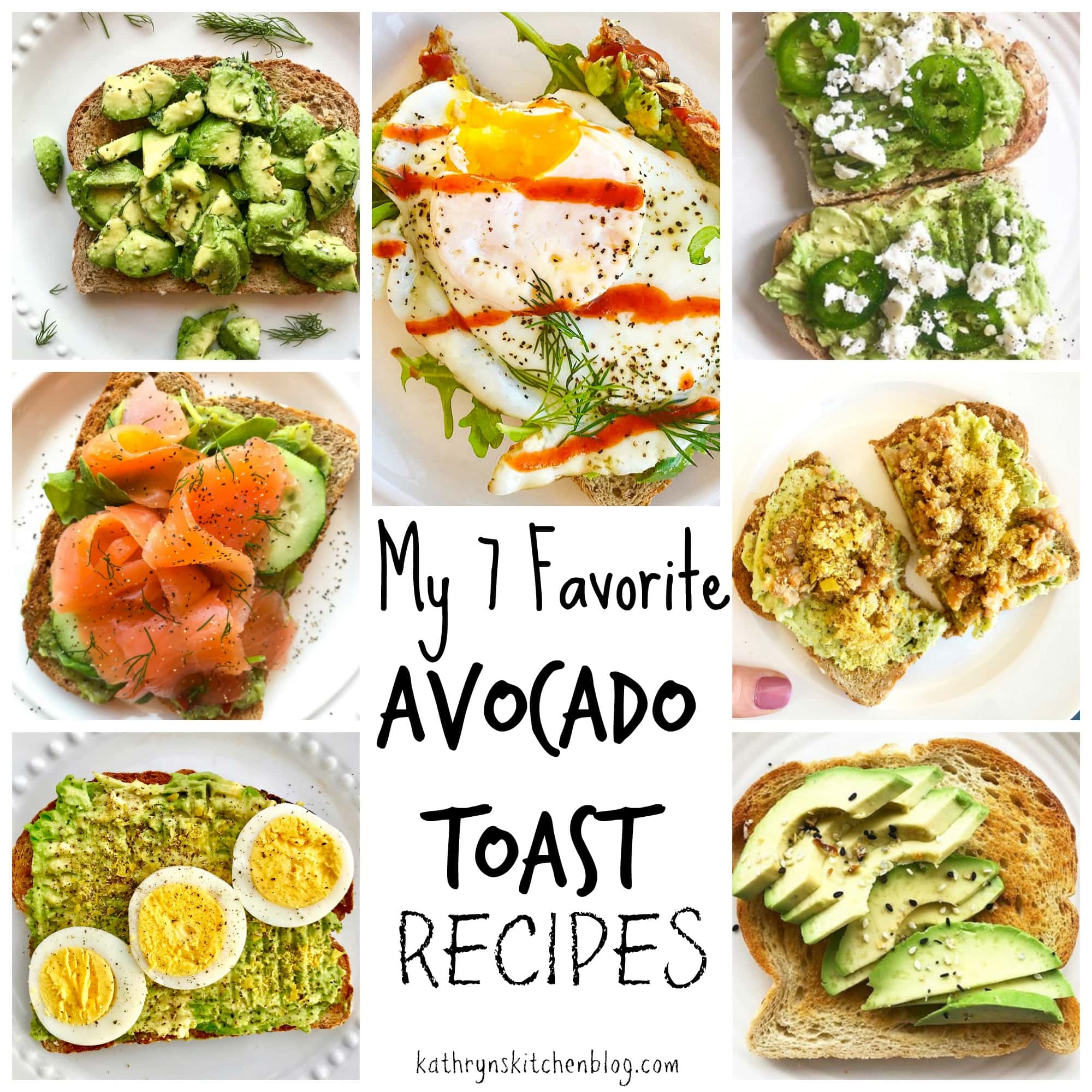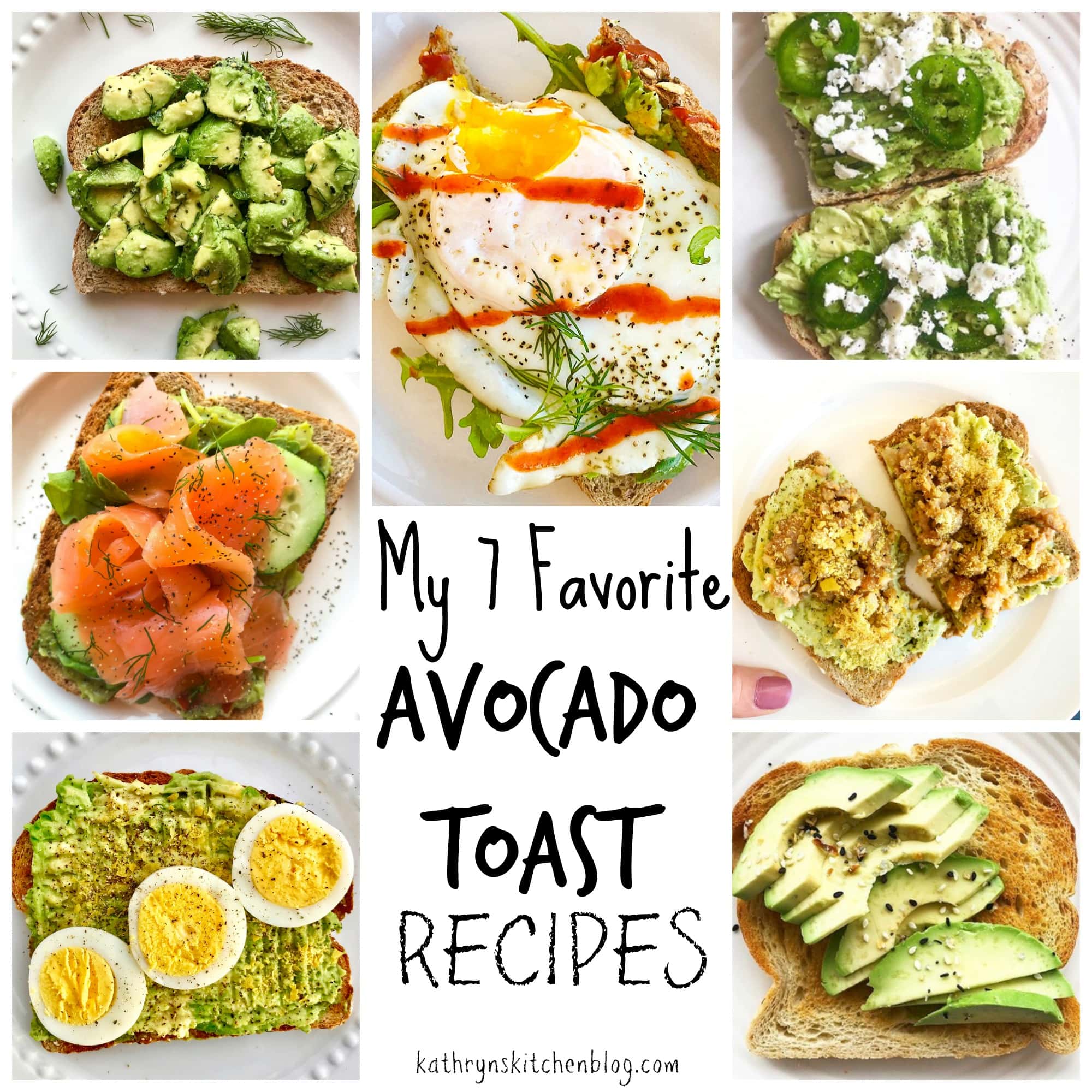 These toast combinations are perfect in so many ways. If you are looking for quick and tasty breakfast toast combos you are at the right place! I love everything about avocados and luckily they have so many amazing health benefits. They are loaded with heart-healthy monosaturated fatty acids, fiber, vitamins such as vitamin K, C, E and Folate. They also help lower cholesterol and help our bodies absorb nutrients. These are a just few reasons to eat more avocados!
Avo Toast is my absolute favorite breakfast and snack. I probably eat avo toast 5-6 days a week and I wanted to share some of my creations! I have been wanting to post these recipes for months but there are literally less than 3 months until I'm a married woman so life has been insanely busy and I'm so excited for the big day…JUNE 22nd! We are at 89 days to go and counting 🙂 Wedding planning has been so fun and productive and yet I still feel like I have a million things on my to-do list. Healthy eating (and working out) is a high priority in my life right now for obvious (wedding) reasons so these avo-toast recipes are my healthy go-to options for all these busy days.
1. Spicy Fried Egg Avo Toast
Dave's Killer Bread – Whole Grain
Smashed Avocado (1/2 of an avocado)
Arugula
Fried Egg (over medium) cooked in extra virgin olive oil
Salt
Pepper
Sriracha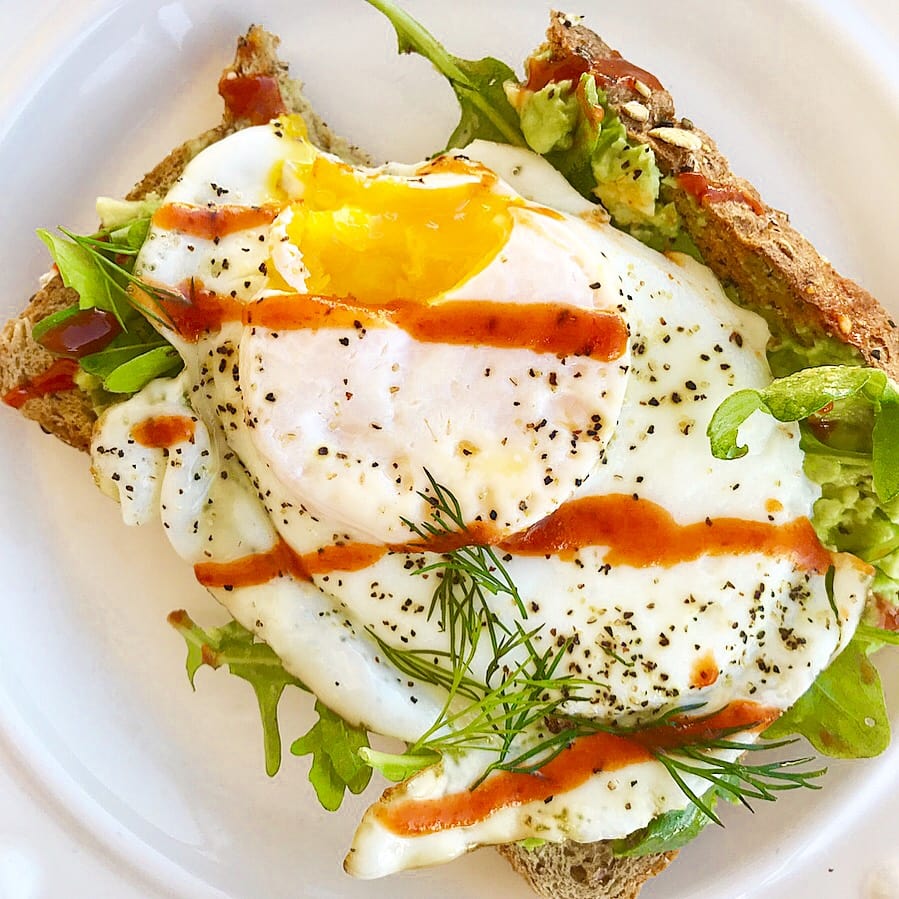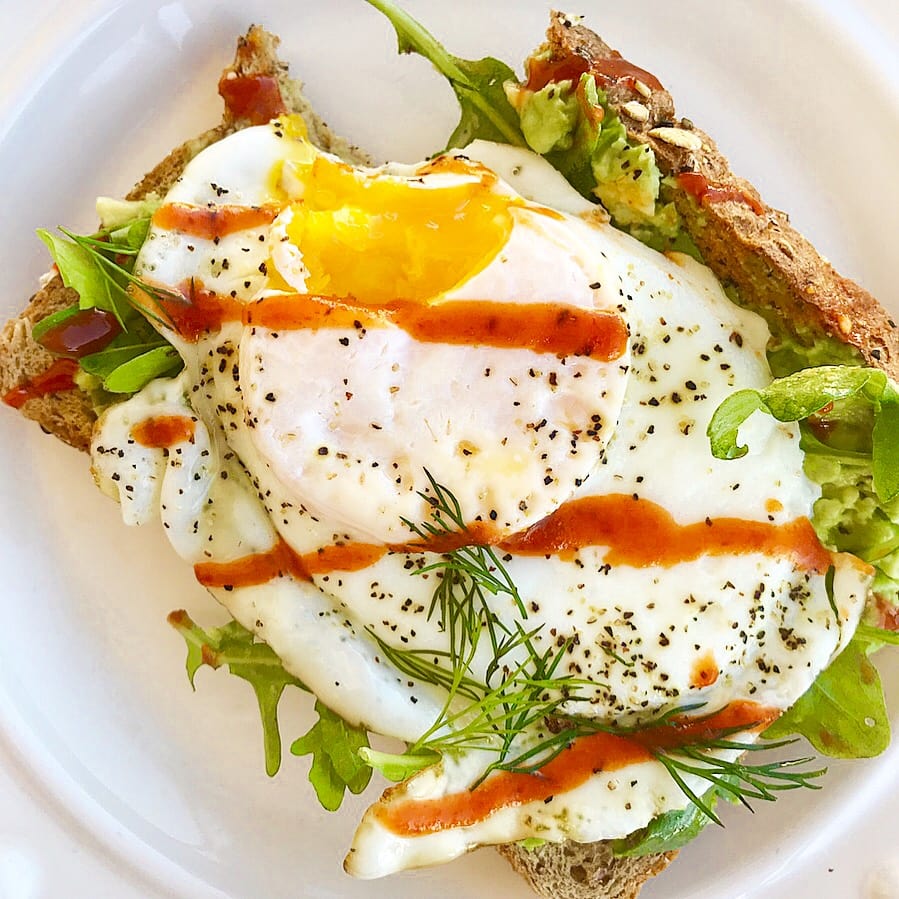 2. Spicy Sourdough Toast
Sliced Multigrain Sourdough
Smashed Avocado (1/2 of an avocado)
Sliced Jalapenos
Crumbled Feta Cheese
Salt
Pepper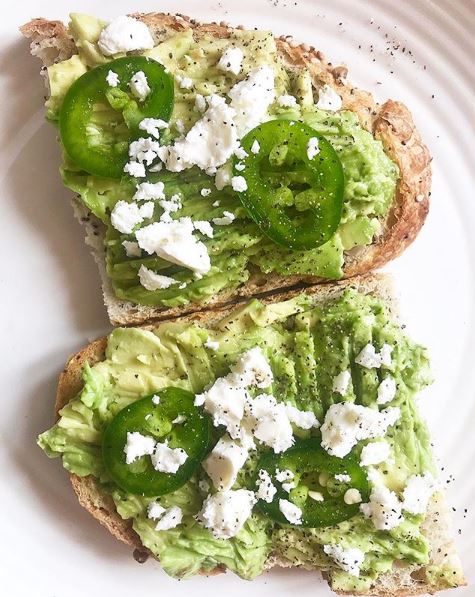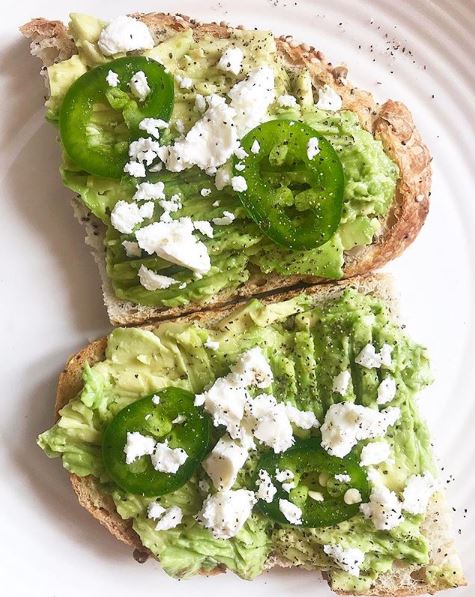 3. The Basic Avo Toast
Sliced Toasted Sourdough
Smashed Avocado (1/2 of an avocado)
Everything But the Bagel seasoning from Trader Joe's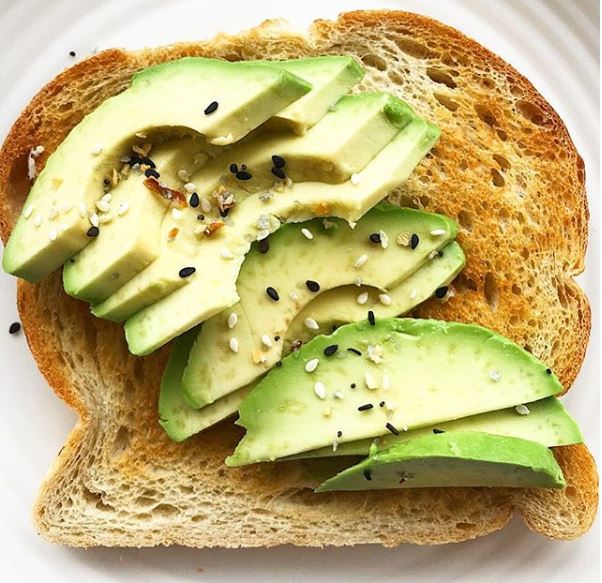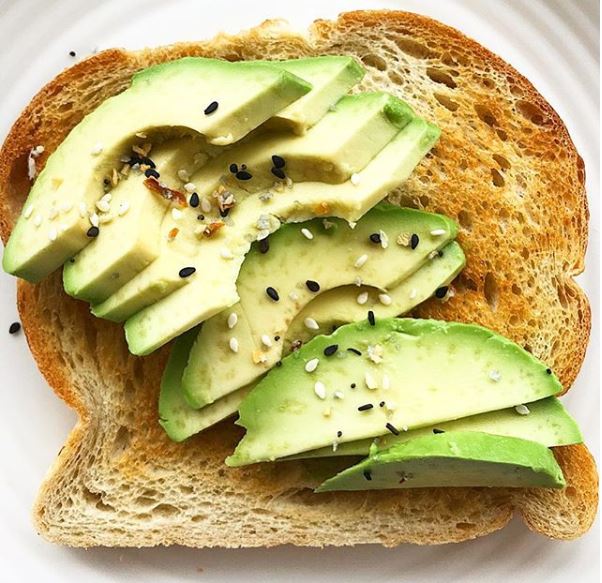 4. Smoked Salmon & Guac Toast
Dave's Killer Bread – Whole Grain
2 Tbsp. Guacamole
Mixed Greens
Thinly Sliced Cucumbers
Smoked Salmon
Black pepper
Fresh dill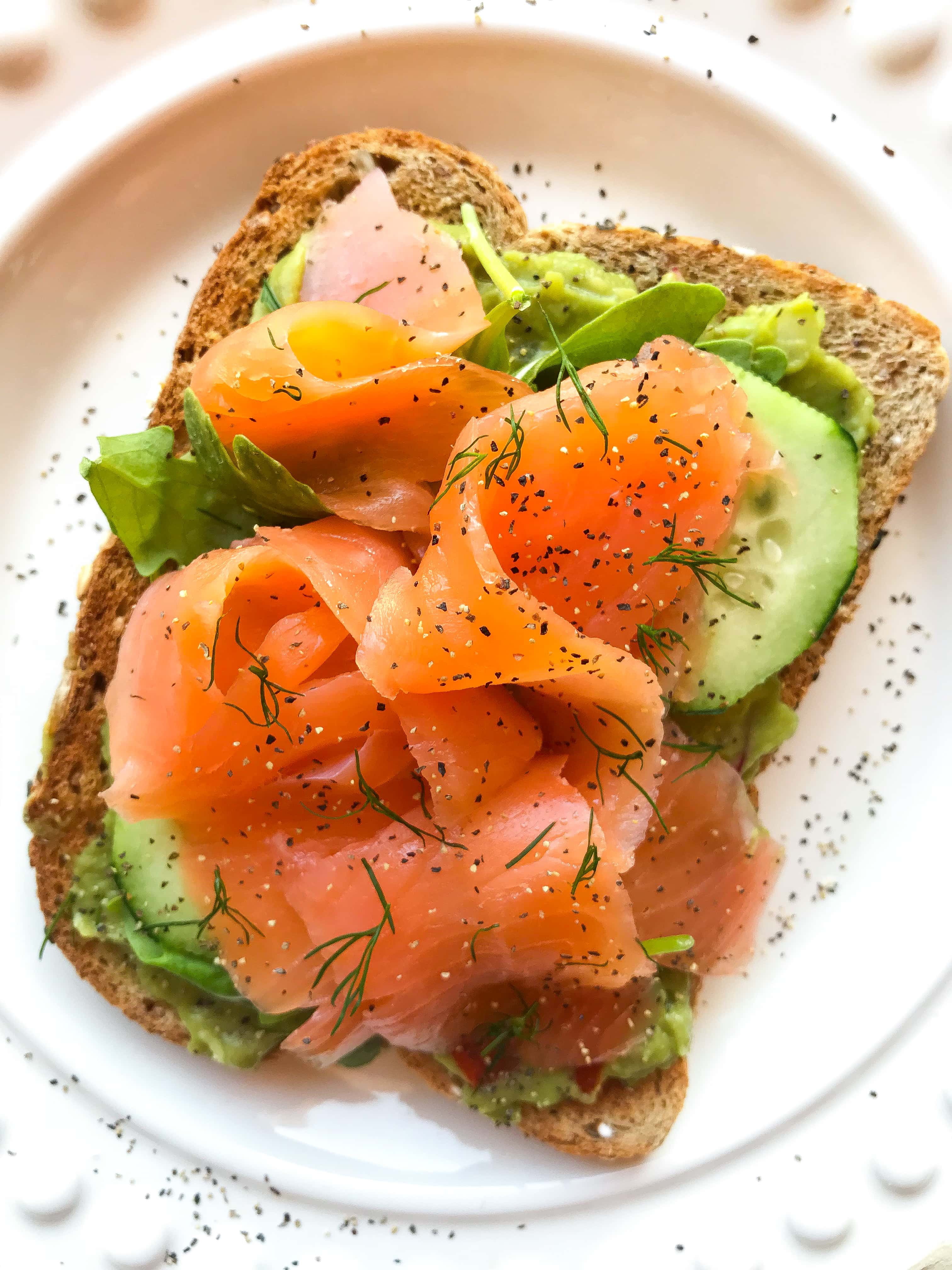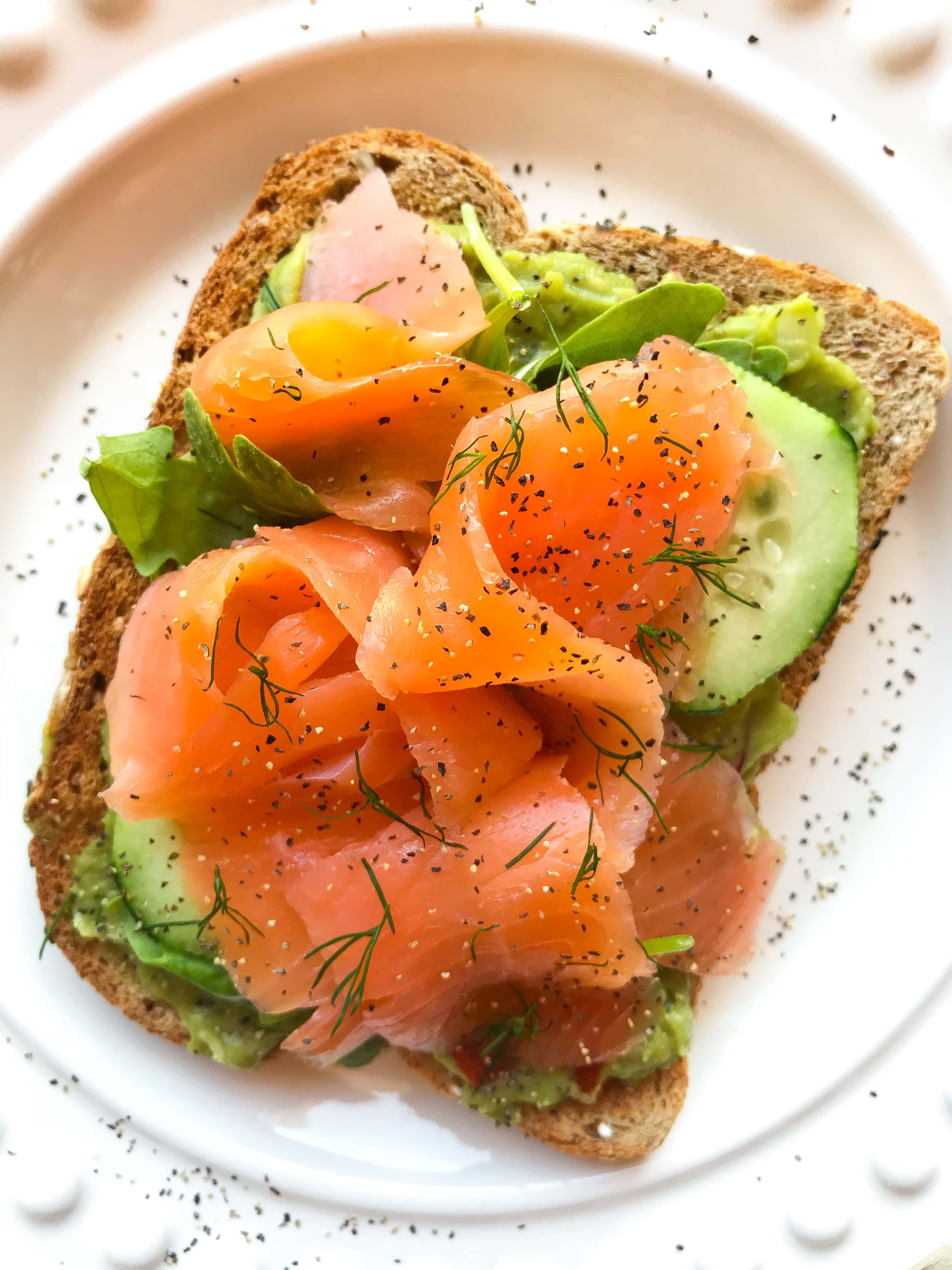 5. Hard Boiled Egg & Avo Toast
Dave's Killer Bread – Whole Grain
Smashed Avocado (1/2 of an avocado)
1 Hard-Boiled Egg
Salt
Pepper
Nutritional Yeast (optional)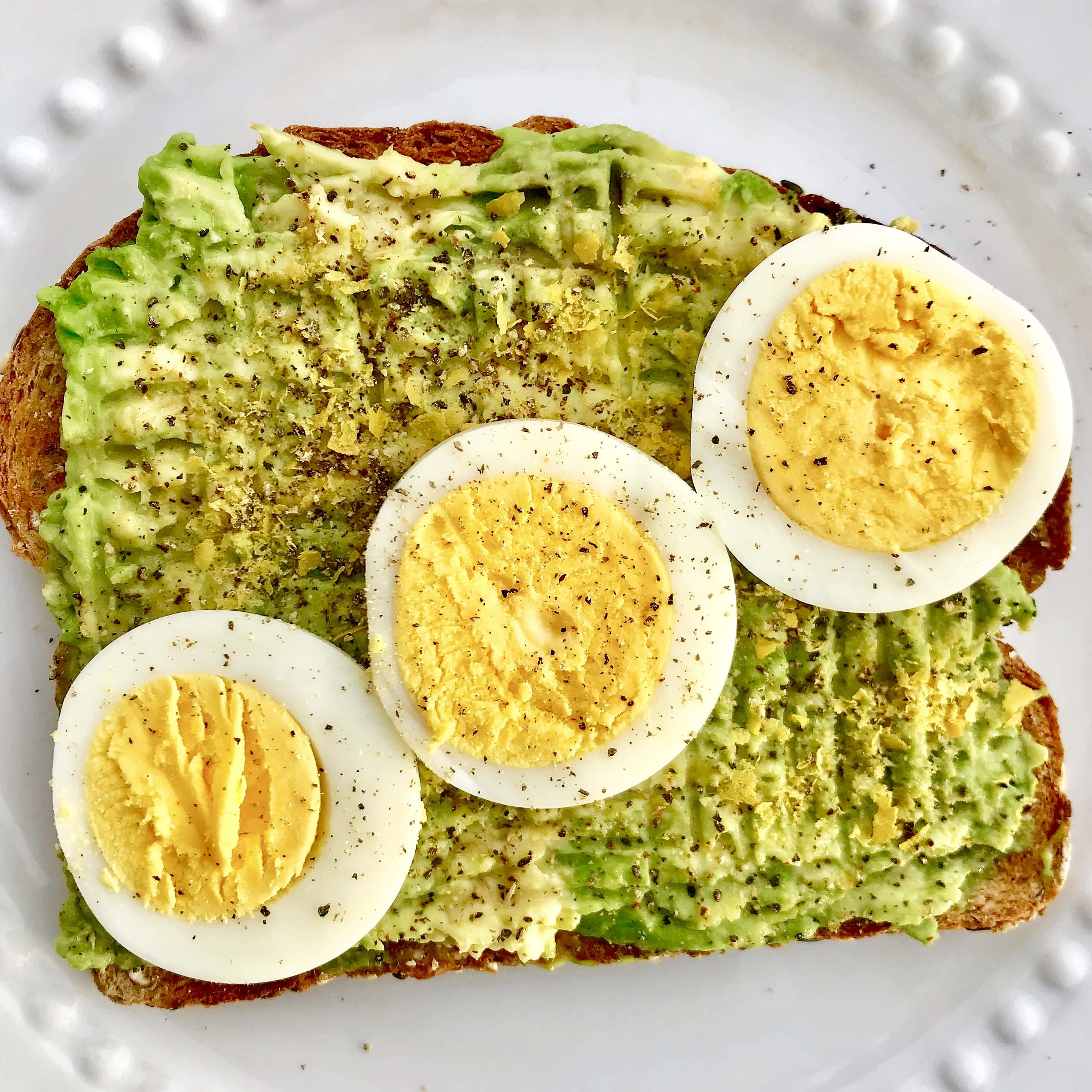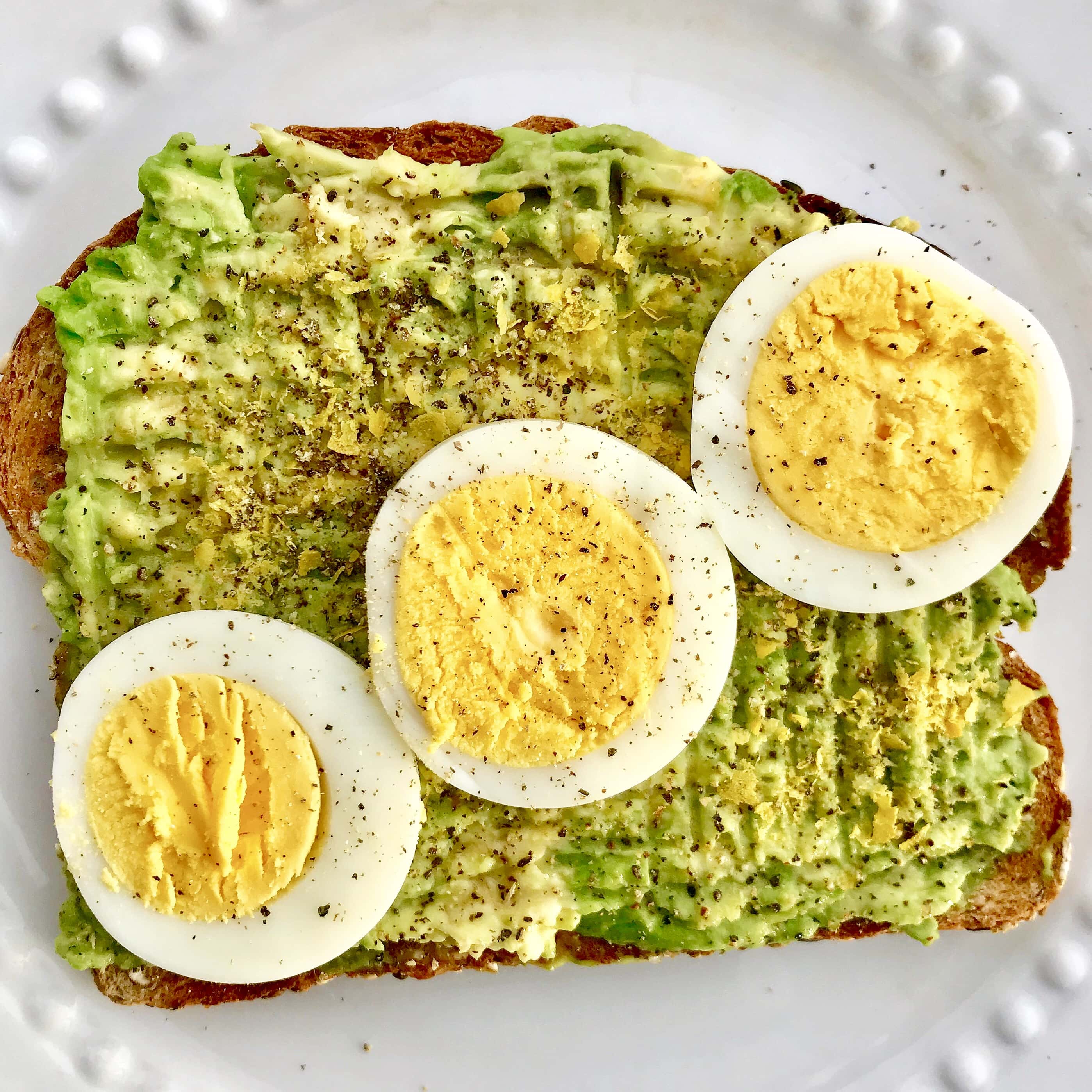 6. Avocado Salsa Toast
Dave's Killer Bread– Whole Grain
Avocado Chunks
Fresh dill
Diced jalapenos
Everything but the Bagel Seasoning  from Trader Joe's
Drizzle of olive oil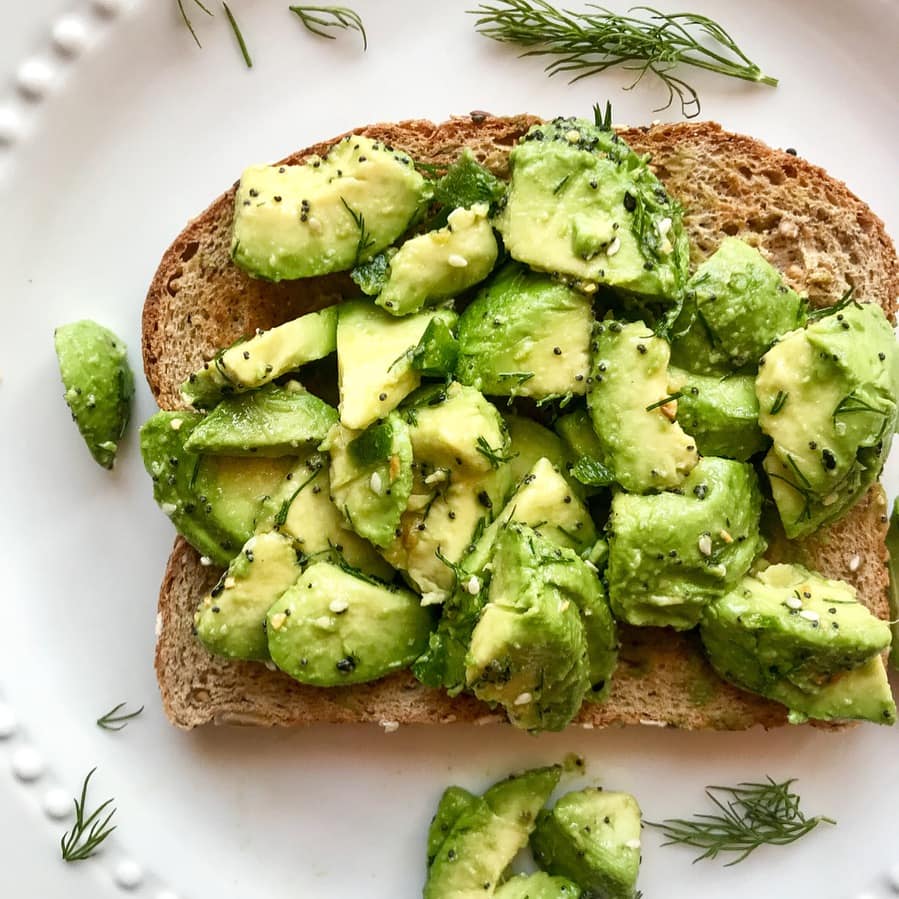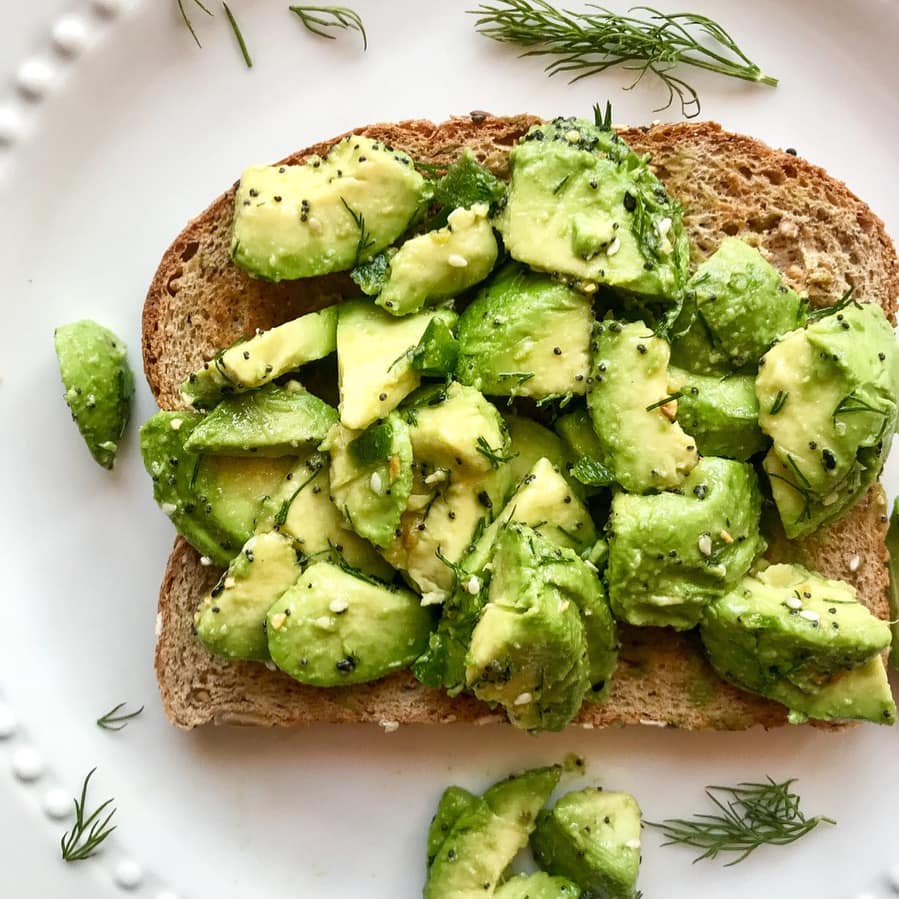 7. Italian Sausage Avo Toast
Dave's Killer Bread– Whole Grain
Smashed Avocado (1/2 of an avocado)
¼ cup Crumbled Italian Sausage
Salt
Pepper
Nutritional Yeast (optional)