Last Updated on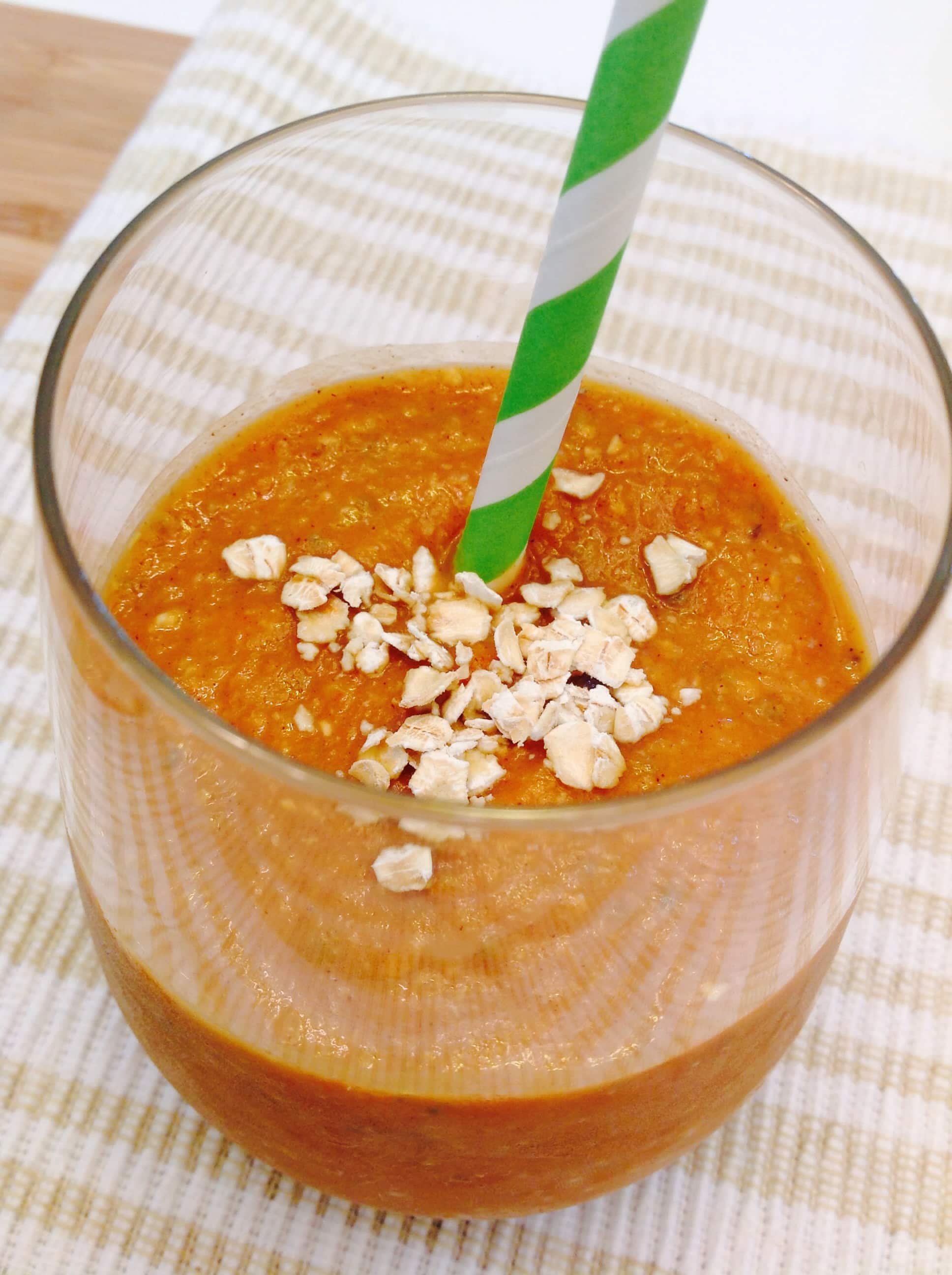 Pumpkin Pie is my all-time favorite pie. There is only one short season where I can enjoy it and that would be fall.. It's not quite fall yet but I thought I would get a head-start on creating and eating some of my favorite pumpkin recipes. Aside from pumpkin pie, pumpkins (plain, unsweetened) have a TON of great nutritional value to them such as vitamin A and antioxidants.  This recipe has no added sugar so it is naturally sweet and it is a great clean treat! This is one of my new favorite breakfast creations because every sip is filled with the goodness of pumpkin spice and everything nice.
Yield: 2
Ingredients:
1/2 cup pumpkin puree (plain, unsweetened)
1 banana
1/2 apple
1 tsp vanilla extract
1 tsp cinnamon
1/2 tsp ginger
1/2 tsp nutmeg
1/2 cup oats
1 Tbsp chia seeds (or you can use flax seeds)
1 cup almond milk (I used vanilla flavored)
1/2 cup ice cubs
2 scoops protein powder (optional)
Steps:
1. Combine all ingredients in a blender and blend for about 2-3 minutes, or until texture is smooth. Enjoy and stay healthy!