Last Updated on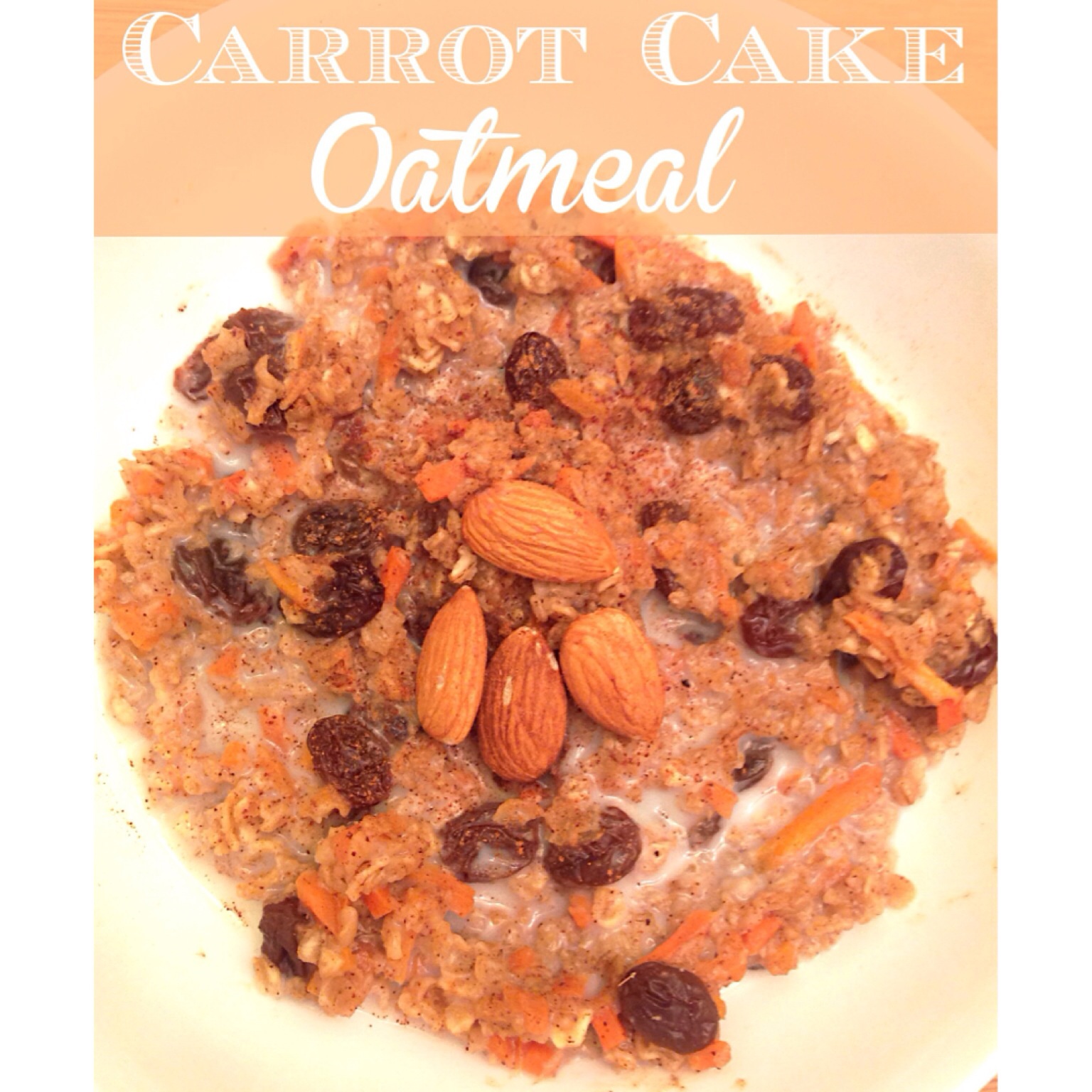 Oatmeal is one of my favorite things to eat for breakfast so I try my best to make time for it. Carrot cake is one of those foods where you either love it or hate it for most people, and I loooove it…but my waist doesn't. This hearty breakfast definitely cures my sweet tooth without feeling guilty. I love recreating the original oatmeal recipe because the new flavor creations are endless and this recipe is completely good for you. This is so good and full of flavor you will easily forget that it's healthy!
Yield: 2
Ingredients:
1 1/2 cup vanilla almond milk; unsweetened
1 shredded carrot
1/4 cup raisins
1 Tbsp honey
1/4 cup oatmeal
1/4 cup steel cut oats
1 tsp cinnamon
1 tsp vanilla extract
1/4 tsp nutmeg
Sprinkle of almonds or pecans (optional, I prefer almonds!)
Steps:
1. In a small or medium saucepan, heat almond milk and add carrots and raisins. Stir consistently for 5 minutes..this will soften the carrots and plump up the raisins.
2. Once milk is warm, add honey, oatmeal and steel cut oats. Stir with a spoon and add in cinnamon, vanilla extract, and nutmeg. Stir until oatmeal thickens (about 4-5 minutes). Remove from heat, spoon into bowl, sprinkle with almonds and a dash of cinnamon. Enjoy while its hot!
Check out my other Healthy Oatmeal Recipes:
Pumpkin Pie Oatmeal
Peanut Butter & Jelly Oatmeal
Banana Nut Bread Oatmeal
Overnight Peanut butter & Nutella Oats