Last Updated on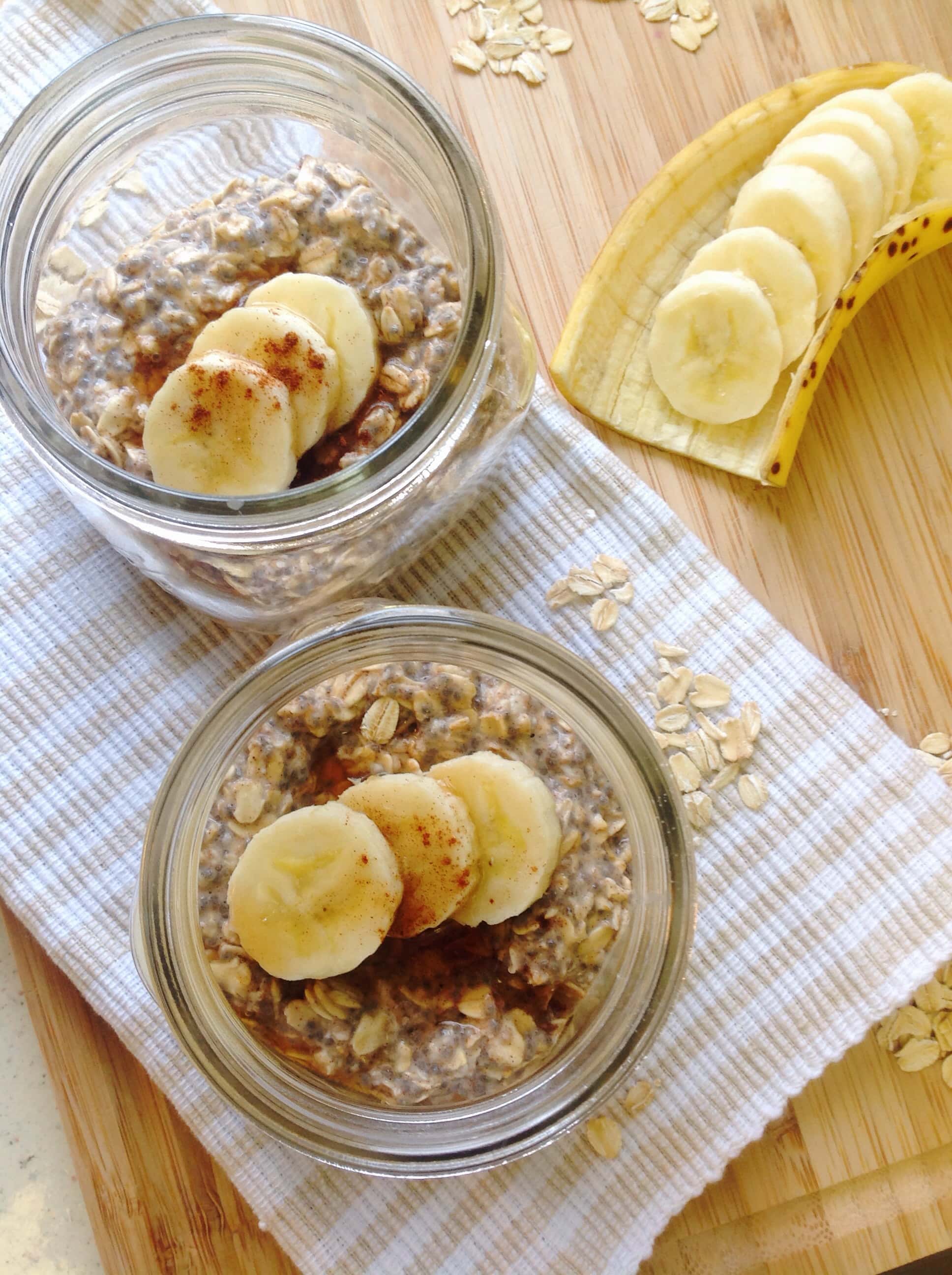 Overnights are my new favorite thing these days! Eating healthy is also a favorite of mine too. I run at least 3 miles everyday right when I wake up..I've noticed it really keeps me energized and refreshed all throughout the day. It also motivates me to fuel my body with fresh and nutritious foods throughout the day. Since breakfast is such a quick 'grab-n-go' kinda thing for me, these oats make it easy to eat healthy on the run. There is tons of fiber to keep ya feeling full until lunch–there is also NO sugar, so these little oats are naturally sweet 🙂
I also love mason jars and this is one of the many reasons why. They are just so cute and convenient. If you don't have mason jars you could also use simple containers or even bowls.
Ingredients:
1 cup of uncooked oats
2 Tbsp chia seeds
1 cup almond milk
1 tsp cinnamon
1/4 tsp nutmeg
1 Tbsp honey
1 Tbsp sugar free maple syrup
1/2 banana; sliced
Steps:
1. Combine all ingredients and mix with a wooden spoon. Spoon oatmeal into mason jars and top with favorite fruit and/or nuts. Let sit overnight in fridge and enjoy the next morning!