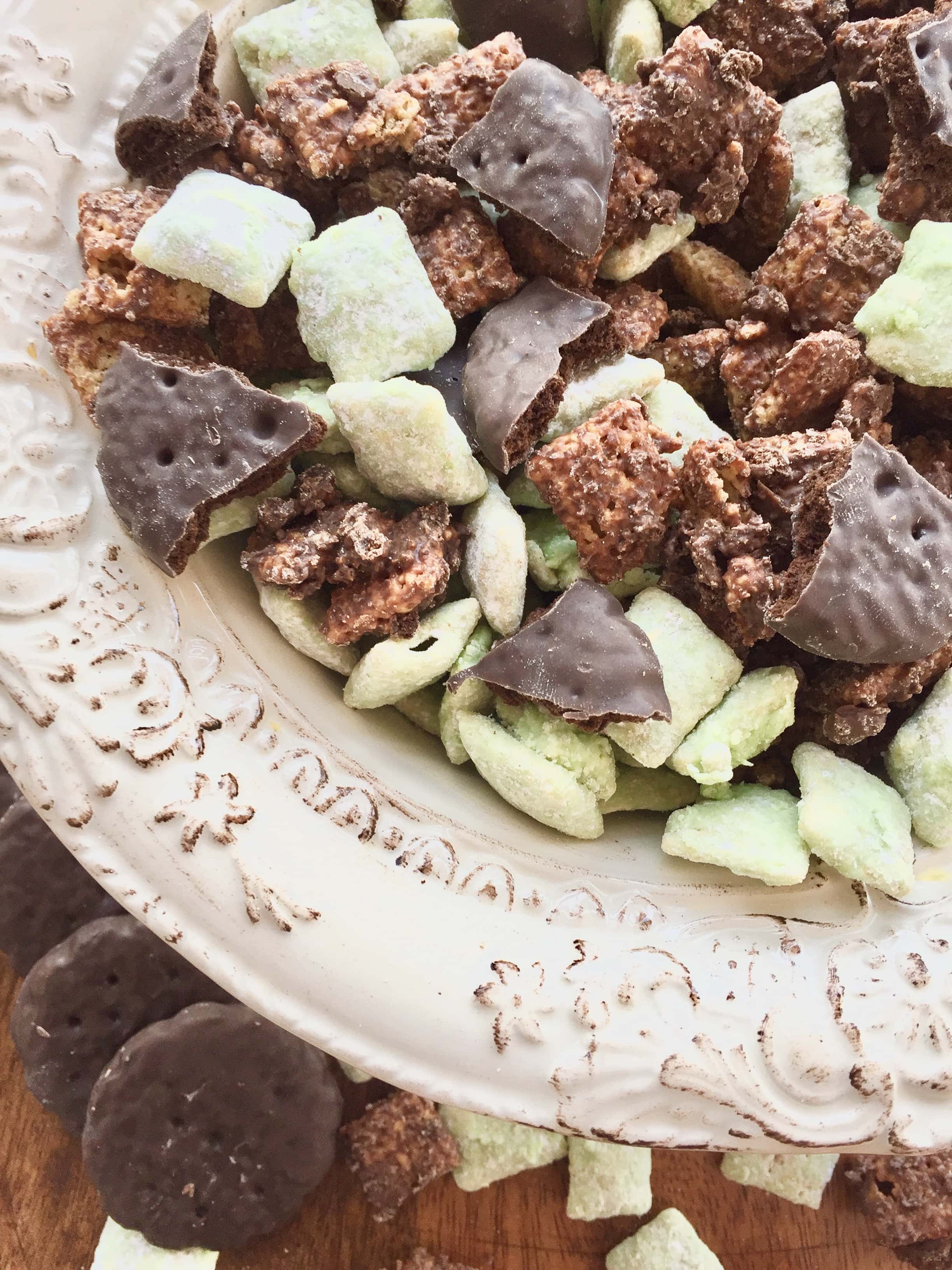 Raise your hand if you are obsessed with Girl Scout cookies and eat way too many after you buy them.. that would be me! I am especially a huge fan of the Thin Mints and I like put them in the freezer or fridge to keep them cold.  It's always so hard to say no to those sweet girls who are standing outside of the grocery store selling the cookies. Plus, you can only buy them during a certain time of year so I don't really feel bad after-all for eating them! I had two boxes of thin mints laying around my kitchen and I didn't want these cookies going to waste, duh. Muddy Buddies have been a long-time favorite treat of mine. There are so many different ways to flavor them but nothing beats the original. This combination is a great way to use up your leftover cookies.
Muddy Buddies + Thin Mints = a perfect combination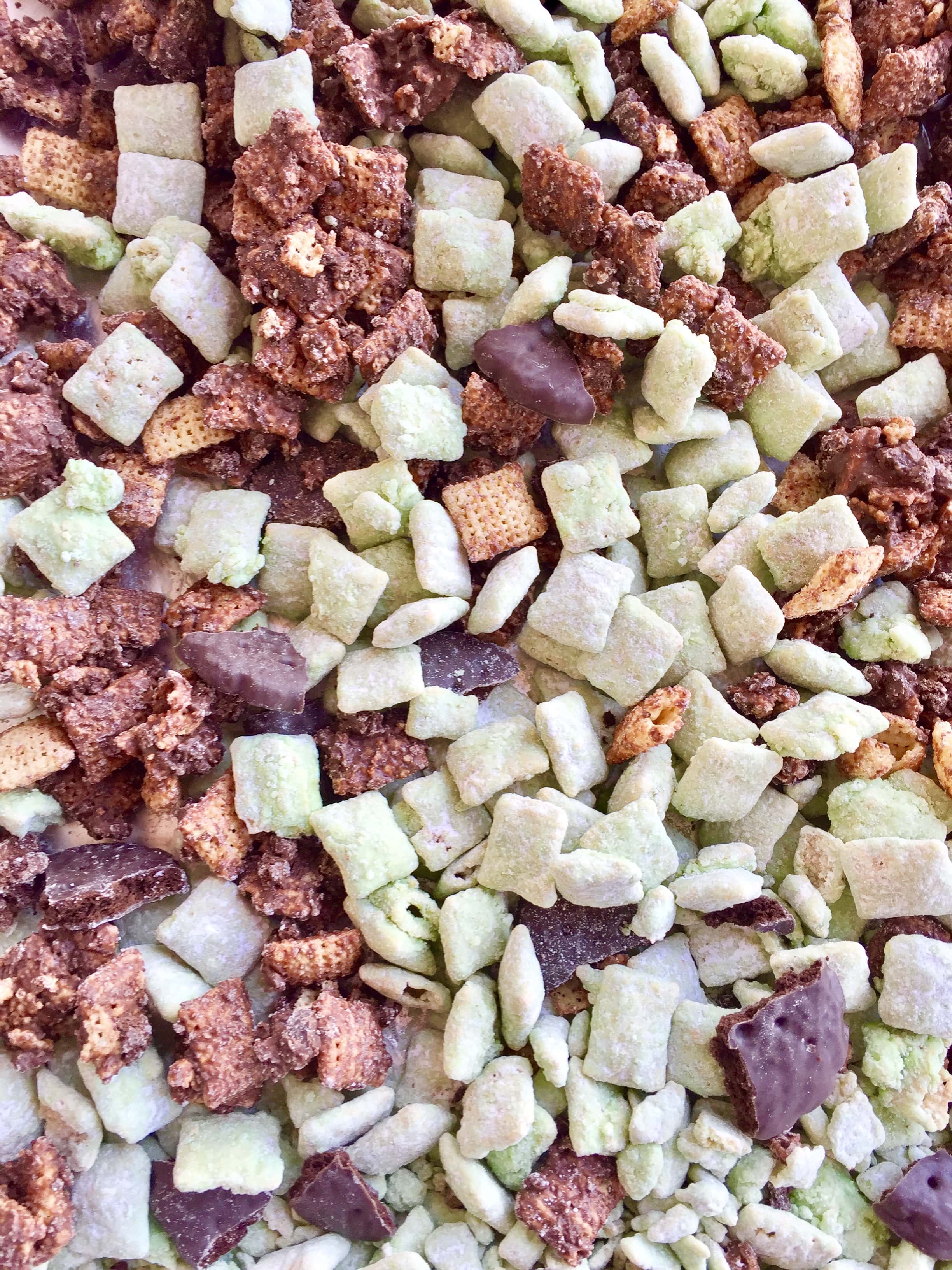 Be sure to let your Muddy Buddy Mix cool so the chocolate and coatings set. This will make it more crunchy!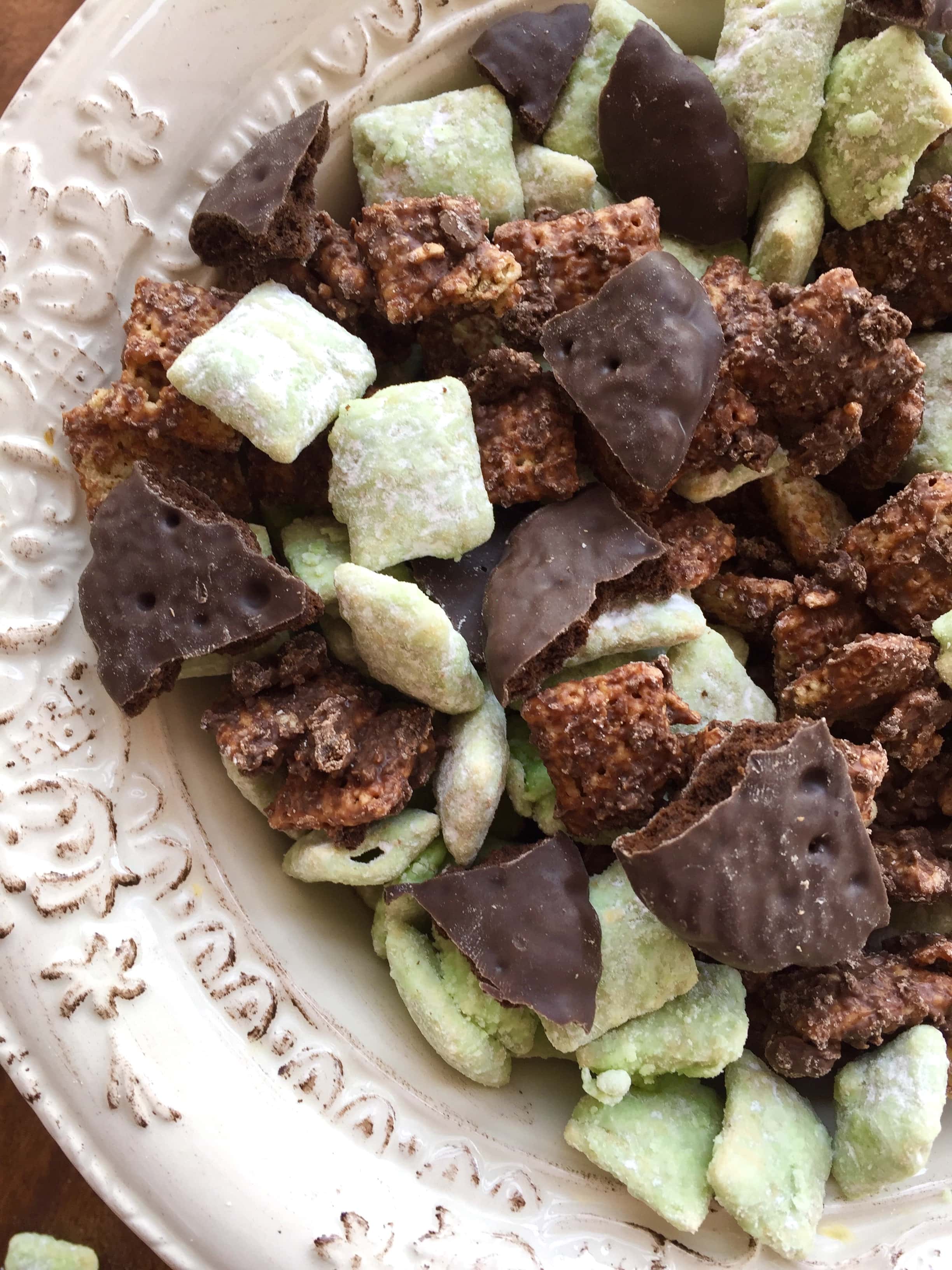 Reader Interactions