These brownies…..you just can't go wrong. These brownies are extra cake-y like so they are a bit more chewier and light. Want to know a secret?! Just add an extra egg into your brownie mix for this cake-like mixture. So easy!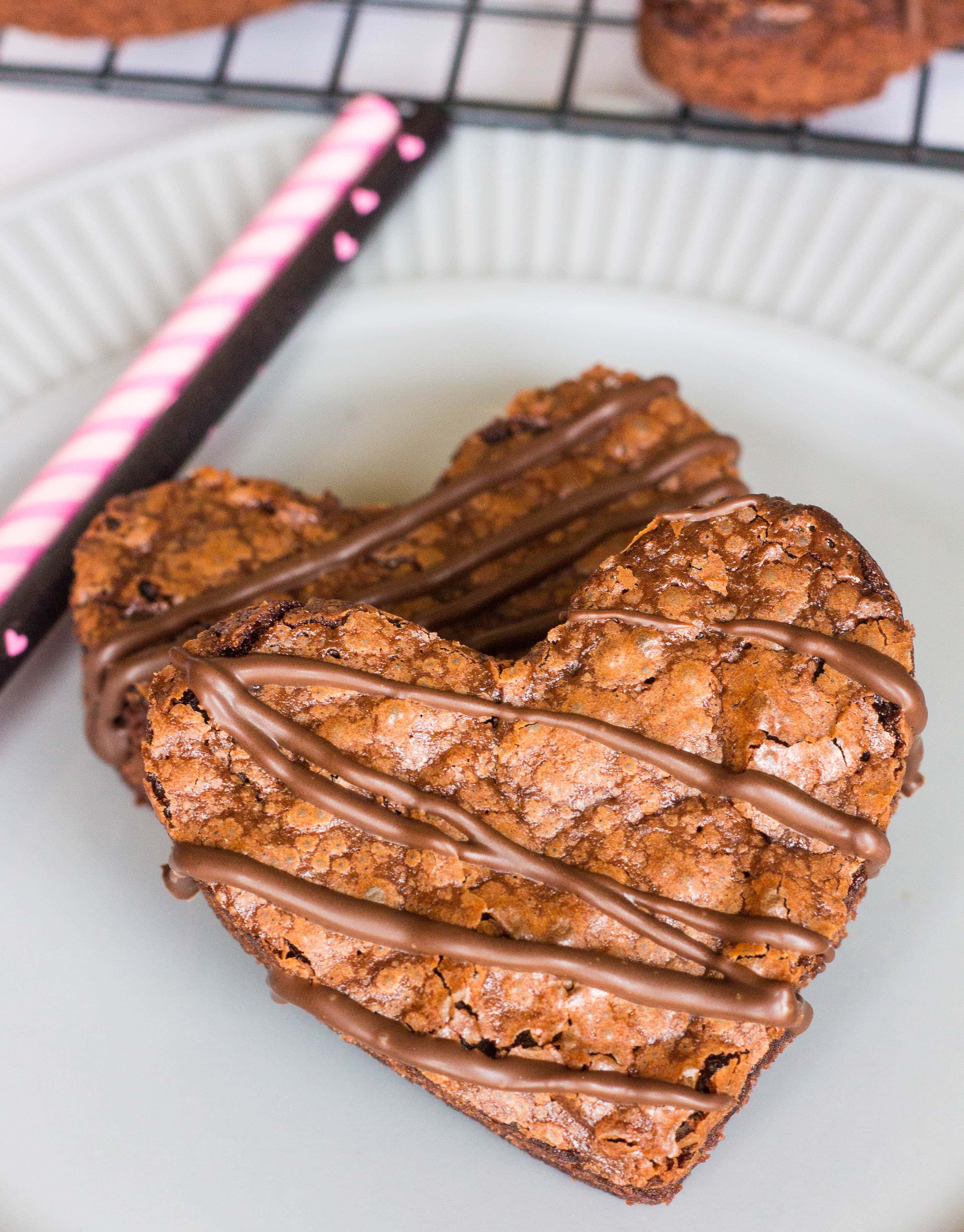 I drizzled these brownies with melted milk chocolate for an extra chocolate treat. You could also add sprinkles to these too! I made these cute brownies for as a sweet Valentine's Day treat for my boyfriend and Dad, if you couldn't already tell by the heart shape 🙂
I used parchment paper when I baked these and when they were cooled they just popped right out! I recommend waiting at least 20 minutes before cutting with a cookie cutter for perfect shapes. I find that the cake-like mixture is a lot easier to work with if you want to use cookie cutters to make your favorite shapes/designs. If you decide to stick to your standard brownie recipe, the brownies will be too delicate and gooey for the cookie cutters.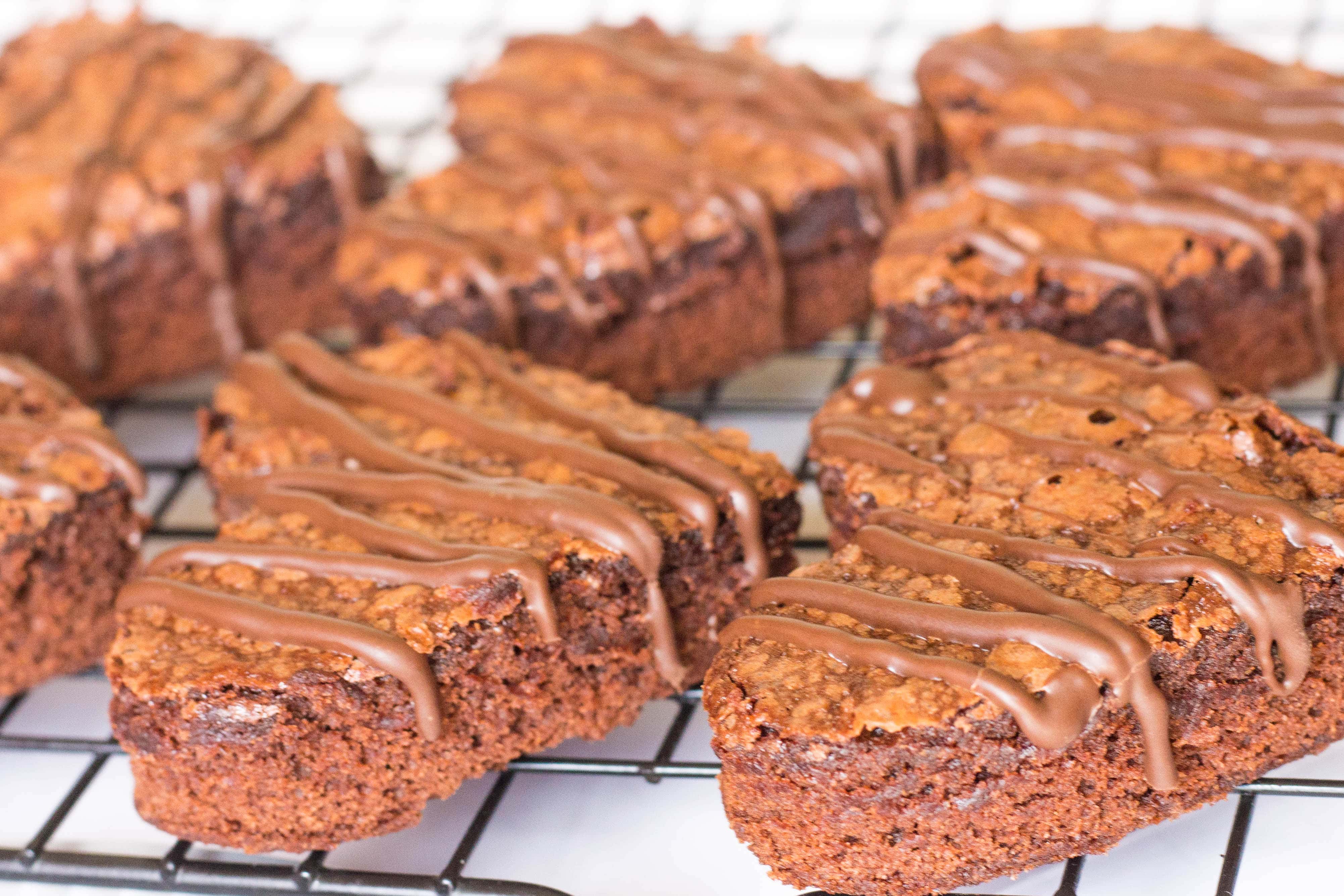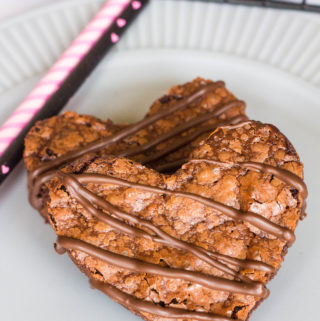 Print Recipe
Sweetheart Brownies
Surprise your loved one with these sweet brownies! They are perfect for any occasion and you can use any cookie cutter that you prefer. They are the sweetest treat!
Ingredients
Betty Crocker Brownie Mix Box- Milk Chocolate

18.4 oz.

3

Tbsp.

water

1/2

cup

vegetable oil

3

eggs

Melting chocolate or chocolate chops
Instructions
Preheat oven to 350 degrees F. In a large bowl, combine brownie mix, water, vegetable oil, and eggs with an electric mixer and mix until combined. There should be a minimal amount of lumps in the mixture.

Line a 13"x9" pan with parchment paper and pour in brownie mixture. Spread mixture evenly with a spatula . Bake for 20-25 minutes or until the top of the brownies starts to crack. To make sure the brownies are evenly cooked, insert a toothpick and make sure it comes out clean.

While the brownies are cooling, melt the chocolate and place it in a sandwich size plastic baggie and seal tight. With a heart shaped cookie cutter, cut the brownies and place on a cooling rack lined with foil- this will make for an easy clean-up! Once the brownies are ready to be iced, cut off a small piece of the plastic bag corner and drizzle! Let cool for another 10 minutes and then enjoy!

You can make these for any occasion and everyone will be sure to love them! Star shaped brownies for the Fourth of July are in order next!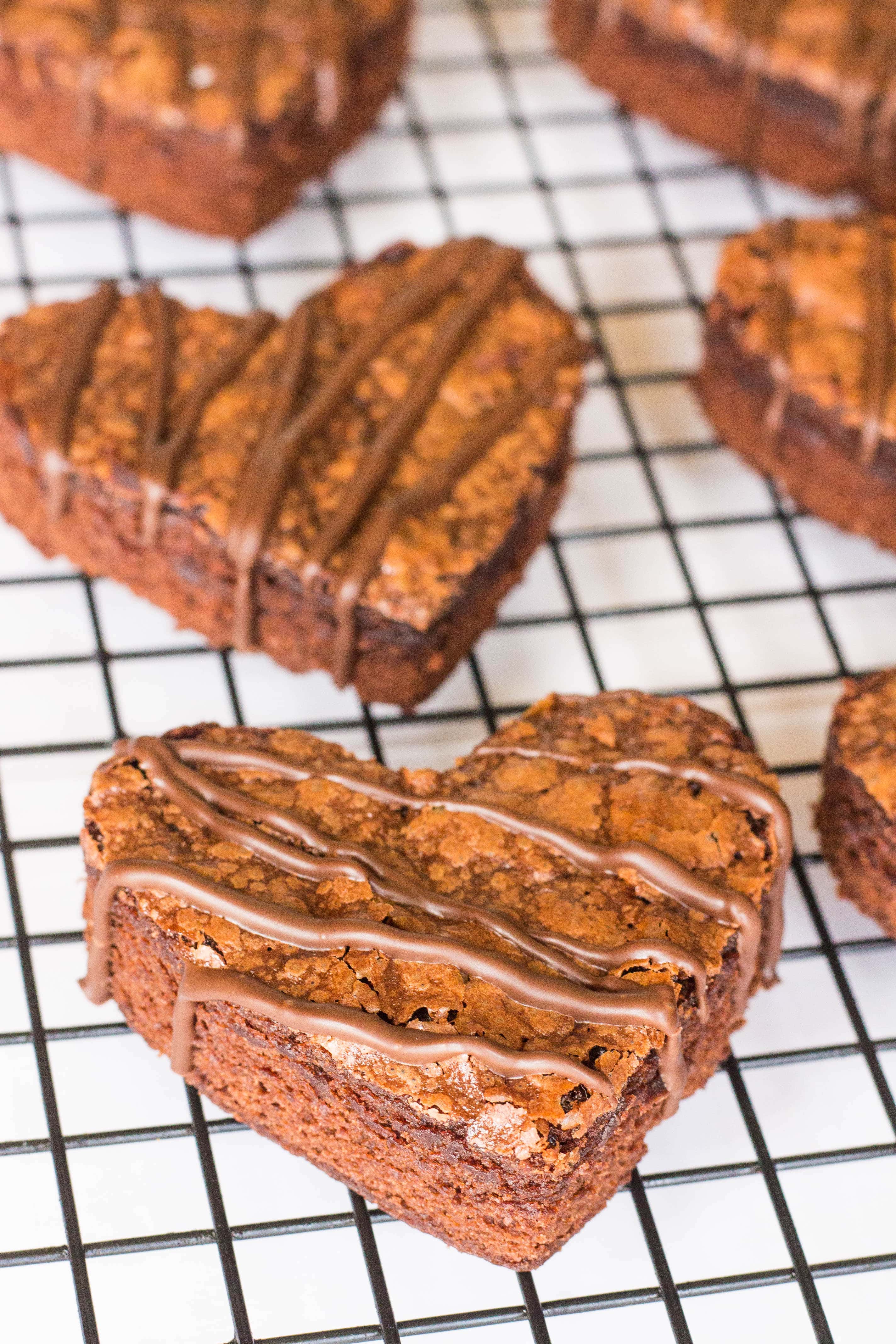 Reader Interactions