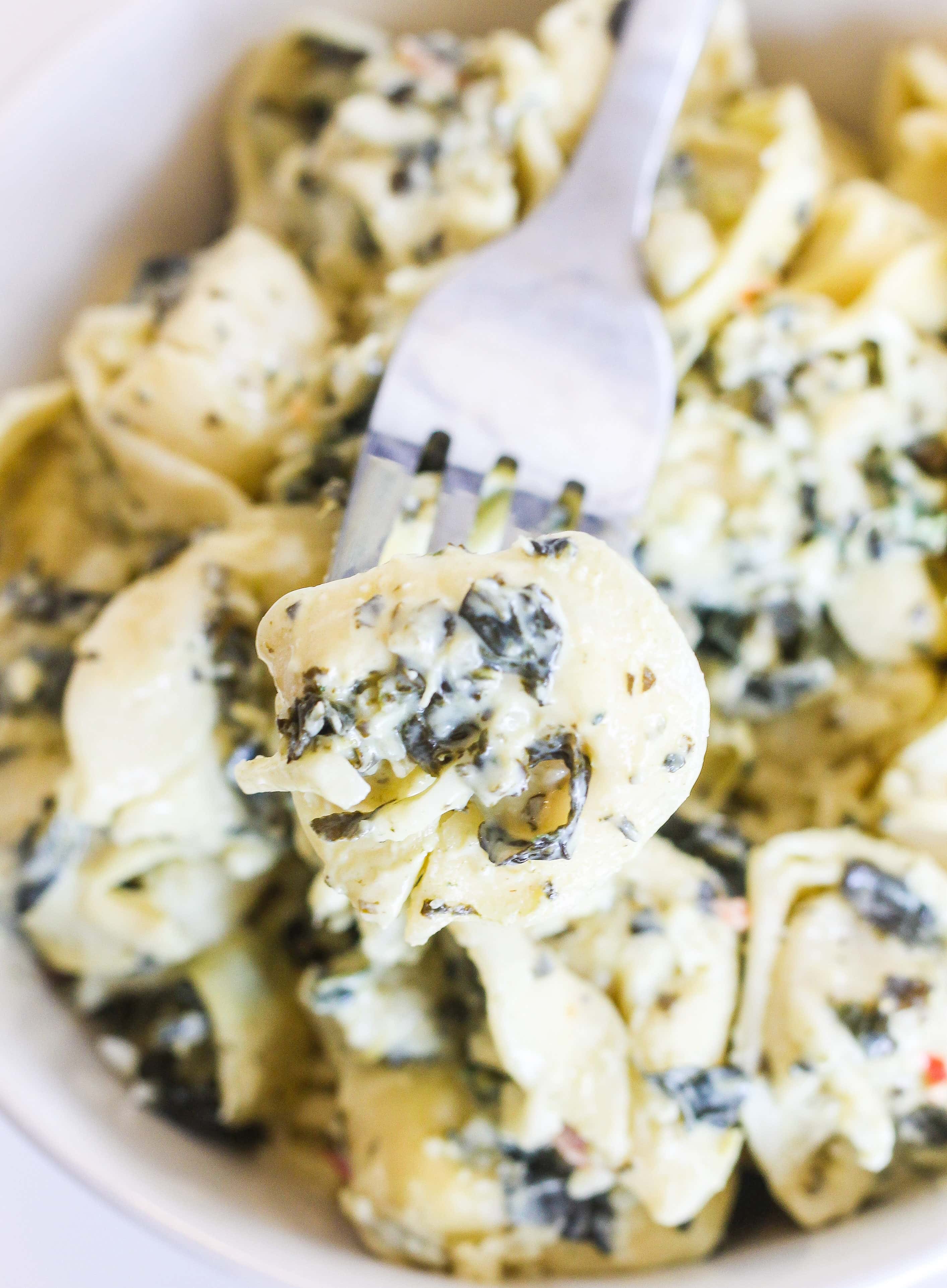 This is a delicious, fun and fresh spin on the traditional pasta salads that I make often. Tortellini is so fun to eat because there is a filling in the center that makes the pasta extra special. This pasta salad makes for a perfect side dish to bring to a pot-luck, BBQ, picnic, holiday party, or anywhere! The best part of this is it's SOOO easy and only has 4 ingredients! YUP only 4! You pretty much can't miss this recipe up, I promise. It comes together nicely and takes 10 minutes to make.  I love the Trader Joe's Guiltless Spinach and Kale dip so that's what I use in this recipe. If you want to make your spinach dip from scratch, try my Lite Veggie and Herb Spinach Dip. Eating this reminds me of summer because it's always acceptable to eat pasta salad. Is it summer yet?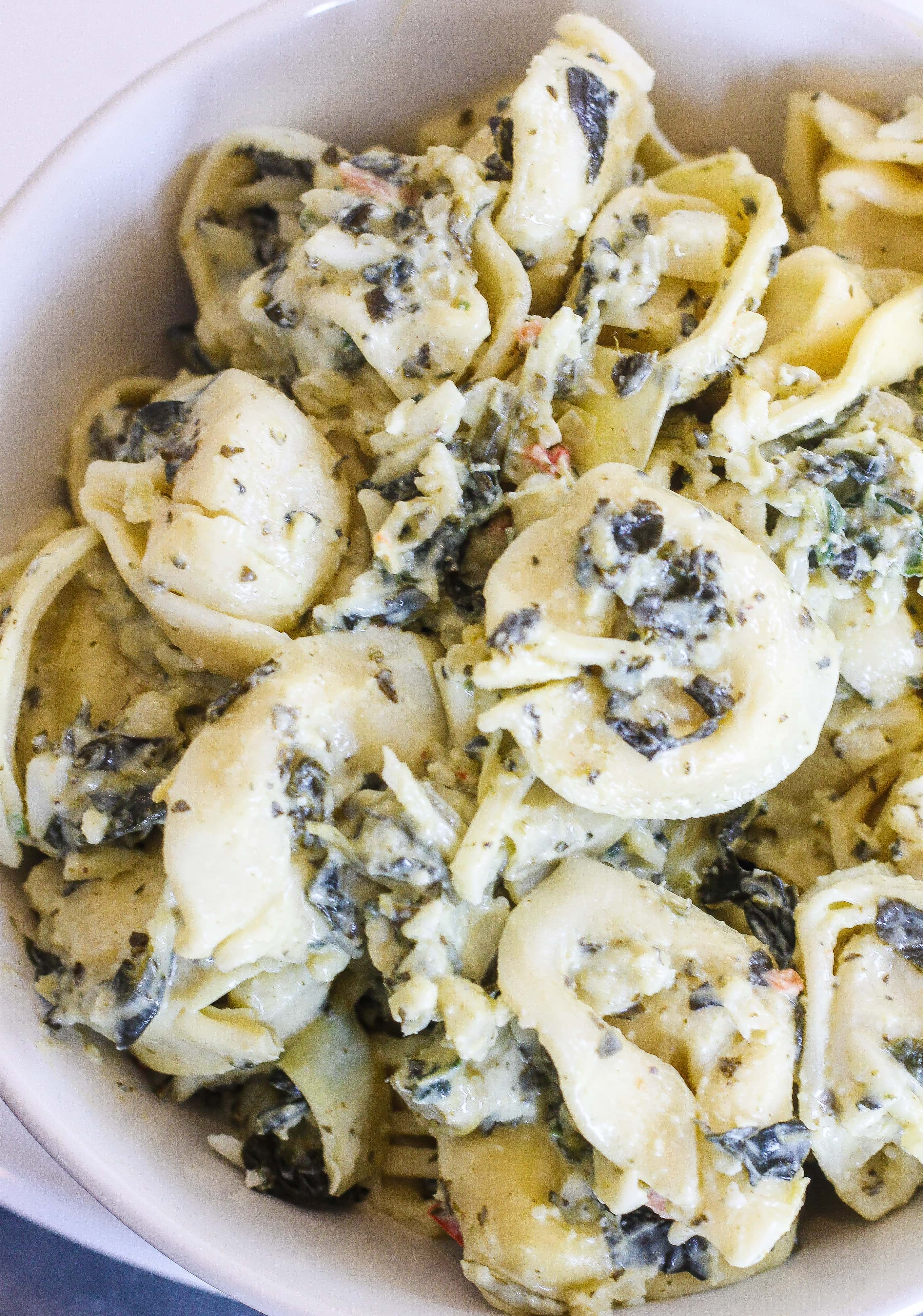 Some reasons why I really love making this pasta salad or any of my pasta salad dishes is:
1) It is something you can make a day or even 2 days ahead of time.
2) It tastes better when it's cold- keep it in the fridge!
3) You can add other veggies to this dish, it's so versatile.
If you are looking for other pasta salad ideas check out my recipes below! I can bet you they will be sure not to disappoint! Pasta salads are so fun to make because there is just something about them that everyone loves, maybe it's the pasta? But you just can't go wrong with it!
Cold Tortellini Pesto Pasta Salad
Mediterranean Pasta Salad
Skinny Cold Pesto Pasta Salad
Italian Pasta Salad

Reader Interactions