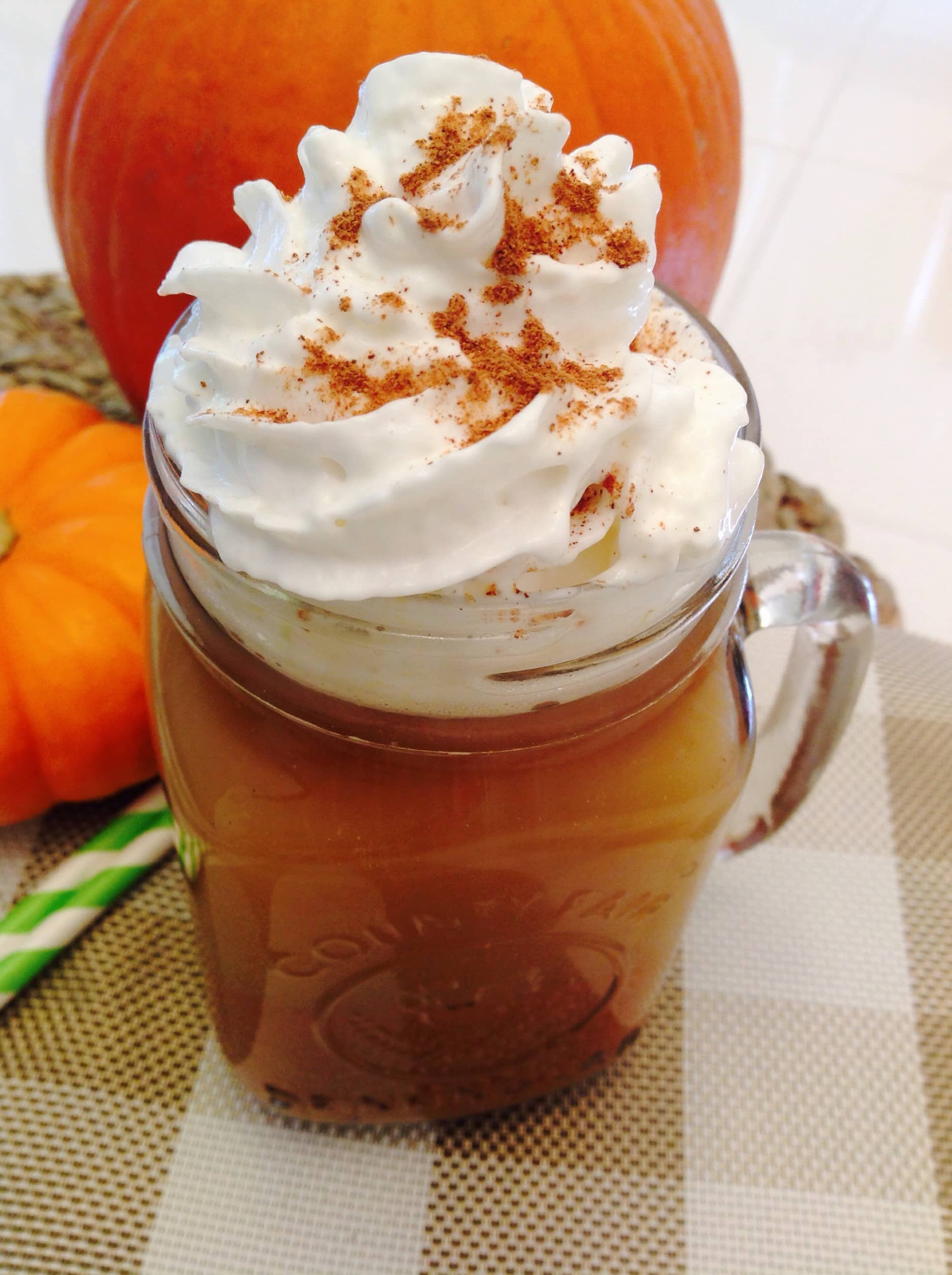 I love pumpkin in anything. This warm and spiced up drink is just what I need for this fall. Plain pumpkin is so great for us and this is a great way to get your daily dose. Forget all of those calories you get in your pumpkin spice latte in your coffee shop and try this! It is a real treat for only a few healthy calories. This cozy tea drink is filled with spices and will get you feeling like it's really Fall season!
Yield 1
Ingredients:
1 packet of Twinings Chai Tea
1 cup water
1/4 cup vanilla almond milk
1/4 tsp pumpkin pie spice
1/4 cinnamon
1 tsp honey
1 Tbsp plain pumpkin puree
Fat-free/low-fat whipped cream
Steps:
1. Bring water and almond milk to a boil. Brew tea for 2-4 minutes and with a spoon stir in pumpkin pie spice, cinnamon, honey, and pumpkin puree. Top with whipped cream and a dash of cinnamon. Enjoy!
For more healthy recipes check out: Aloha