These easy  (e x t r a) cheesy chicken enchiladas are perfect for any night of the week. I'm a rotisserie chicken fan..I mean, how can you not be? I love the taste of them and they are also so perfect and full of flavor. They also can save you when you are in a pinch for time.
So you may have a question: why red enchilada sauce over green enchilada sauce? The answer is you can totally use either for this recipe. The red sauce is a bit more pungent to me and the green is slightly sweeter. Keep in mind the red enchilada sauce is typically made with more vinegar so it has a distinct flavor. Both sauces are made with different chilies.. so it's really up to what you prefer and how much spice you like :).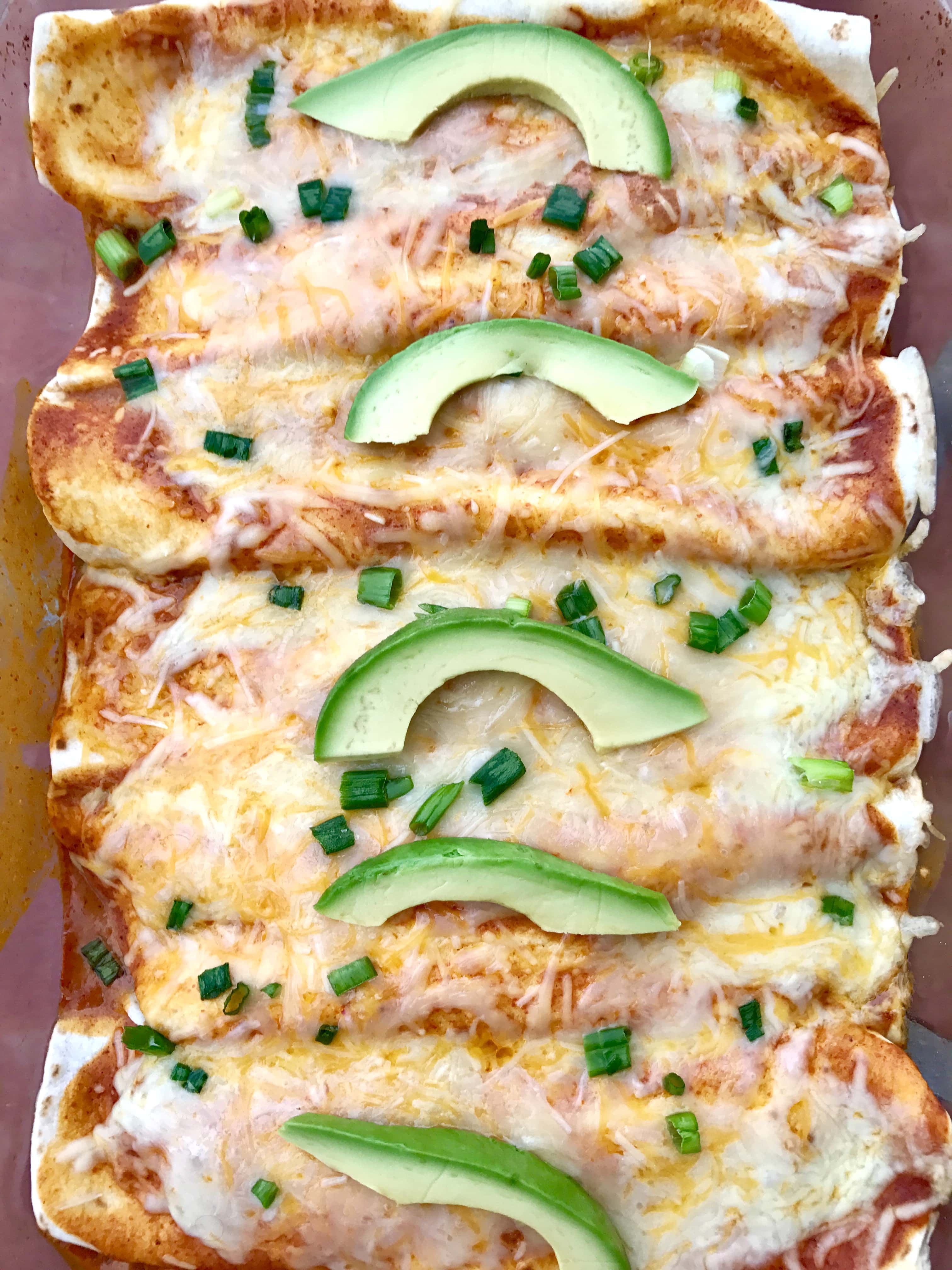 I typically don't like the taste of enchilada sauce straight from the can. I promised myself I would never by sauce from the can because I had horrible experiences with it and it basically ruins the taste of everything. It always tastes bitter to me so my trick to making it taste semi-homemade is by adding a couple tablespoons of chicken broth and a few dollops of sour cream..this will also make the sauce a bit creamy. I do this every time and it tastes a million times better (I  promise!). If you have more time on your hands and want to make your enchilada sauce from scratch: try my Homemade Enchilada Sauce! Beware: it has a spicy kick to it, but it is SO worth it!

Reader Interactions