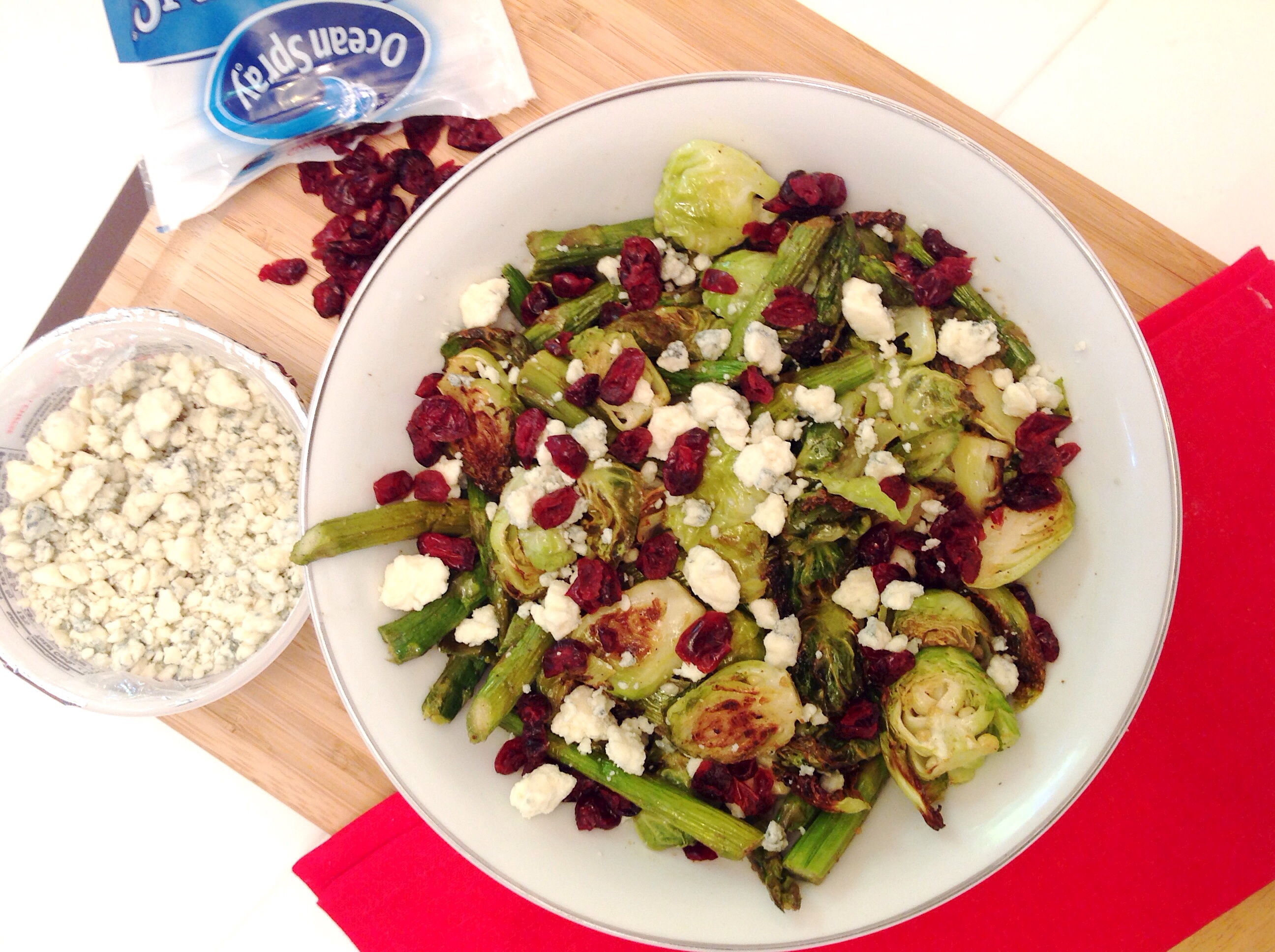 I absolutely looooooove roasted brussel sprouts and I recently read a health article about asparagus and how nutritious it is so of course I have been trying out new recipes with asparagus and this is one of my new favorite salads. The combination of the two perfectly warmed seasoned vegetables with the crumbled blue cheese almost melts together. The sweet chewy cranberries also blend in perfectly. This dish is simple, delicious, and yet so easy to put together—this is a must try!
Yield: 4-6 servings
Ingredients:
1/2 lb of brussel sprouts; cut in half (about 3 1/2 cups)
1 bunch of fresh asparagus; cut in thirds
1 Tbsp olive oil
1 tsp sea salt
1 tsp garlic powder
1/2 tsp black pepper
1 tsp basalmic vinegar
1/3 cup of fresh crumbeled blue cheese
1/4 cup dried cranberries
Steps:
1. Preheat oven to 400 degrees F. In a roasting pan combine the asparagus and brussel sprouts. Drizzle with olive oil until lightly coated. Sprinkle in salt, garlic powder, and black pepper. (That's all! Super simple!) Bake for 20 minutes until asparagus and brussel sprouts are golden brown. Some of the brussel sprout leaves may be extra brown/crispy and those are the best part so don't throw them away. 🙂
2. Place roasted vegetables in a serving bowl, add vinegar, and mix with a spoon. Top with crumbled blue cheese and dried cranberries. This combination is out of this world!

Reader Interactions