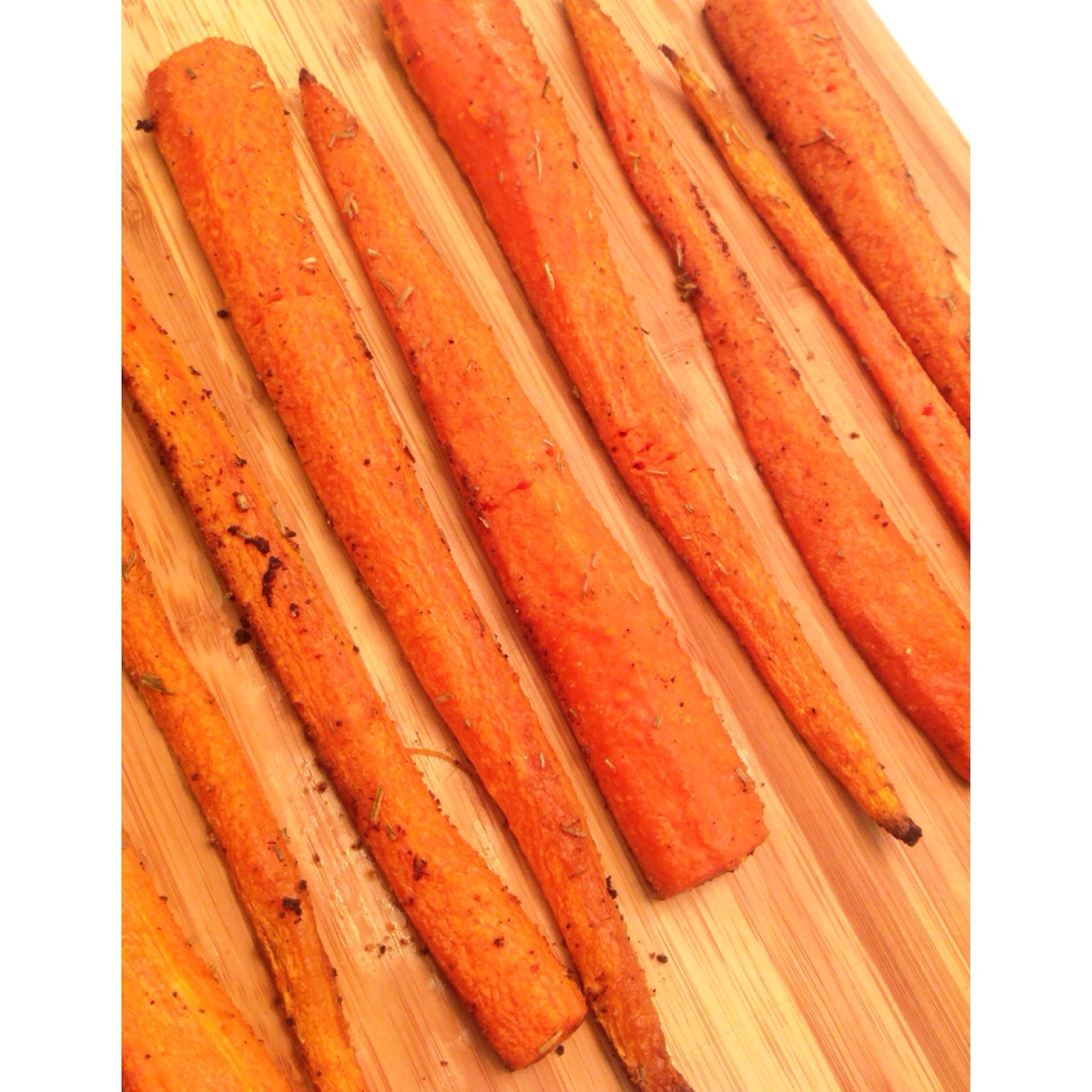 I watched "The Pioneer Woman" on the Food Network channel the other day and these delicious carrots looked so good. I made a batch myself and added a few extra ingredients. There's something about roasting vegetables that are always so good and satisfying.
Yield: 4
Ingredients:
1 dozen carrots; peeled
A handful of fresh thyme
1 tsp salt
1 tsp pepper
1 tsp garlic powder
1/4 cup olive oil
Steps:
1. Preheat oven to 400 degrees F. Carefully slice the carrots in half (longwise). Don't worry about them being perfect! Add sliced carrots to baking sheet and sprinkle with olive oil, fresh thyme, salt, pepper, and garlic powder and mix until combined..I mixed with my hands, it was the easiest way. Once carrots are seasoned, put in oven and let roast for 35-40 minutes.


Reader Interactions