Cookies for breakfast, say what?! YUP.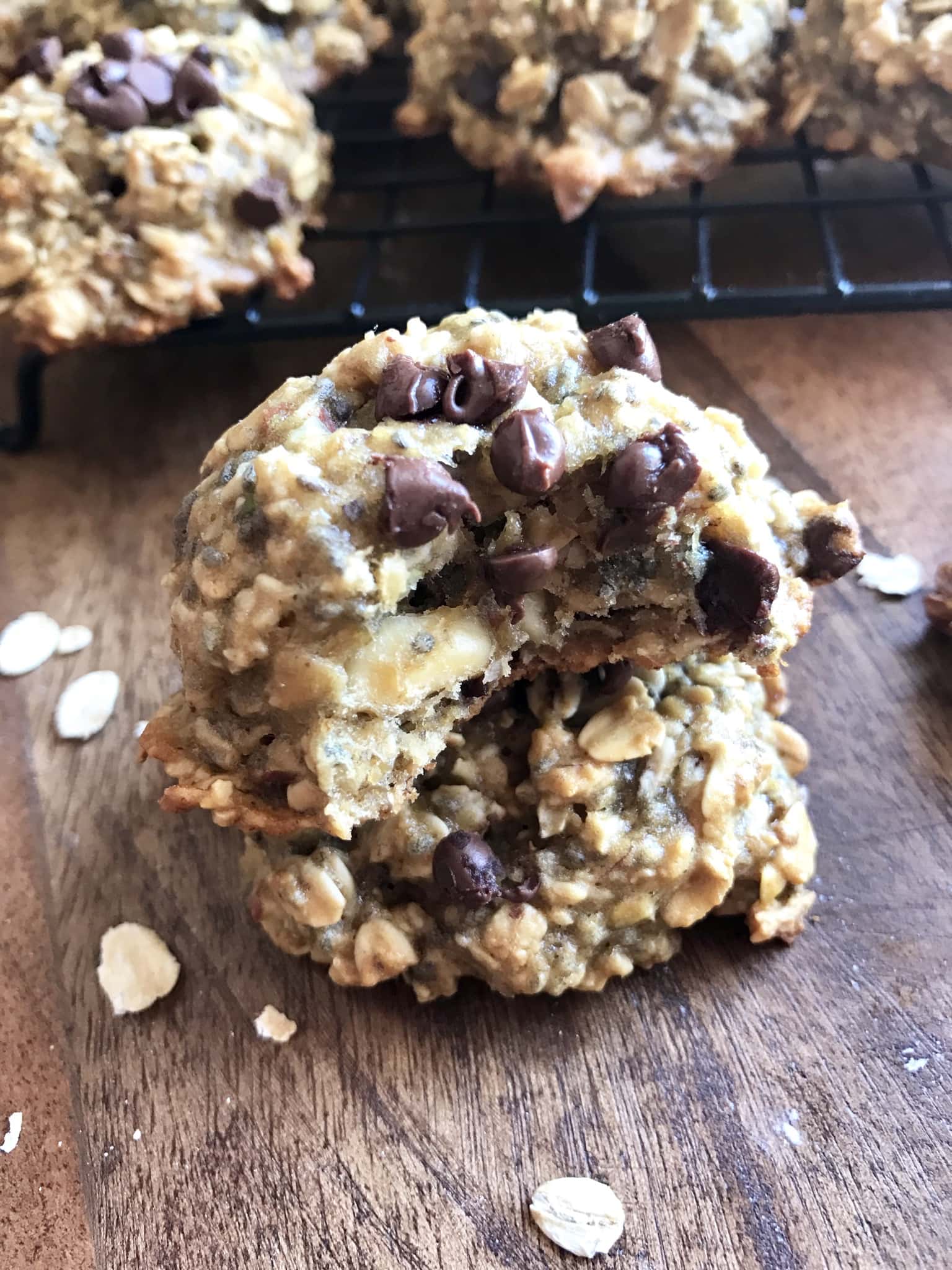 First off, I am a total cookie girl. There is (almost) nothing better than the smell of fresh baked cookies coming from the oven! I said almost because there is nothing better than fresh Cinnamon Rolls baking in the oven.. Second off, overripe bananas don't get the appreciation they deserve. They are so versatile it's hard to go wrong with a cookie for breakfast. These also make a great snack or even dessert when you get a sweet craving (try them warmed with peanut butter spread on top–you're welcome). These cookies are sweet and chewy and packed with healthy wholesome ingredients. Since overripe bananas tend to be naturally sweet, there is very little sugar in this recipe. The only sweeteners I used was pure maple syrup, honey and a pinch of brown sugar!
It is also a really great feeling to know these cookies are healthy and nutrient packed. Make sure to not let your overripe bananas go to waste again! If you are not in the mood for chocolate, swap the chocolate chips for dried cranberries or cherries! These will make these cookies extra chewy and extra fiber-packed!

If you love cookies and eating sweets for breakfast is your thing then you will loveee these! Be sure to check out my other recipes featuring overripe bananas:
Greek Yogurt Banana Almond Muffins
Chocolate Chip Banana Nut Bread
Flourless Banana Peanut Butter Chip Muffins
Cinnamon Streusel Almond Banana Muffins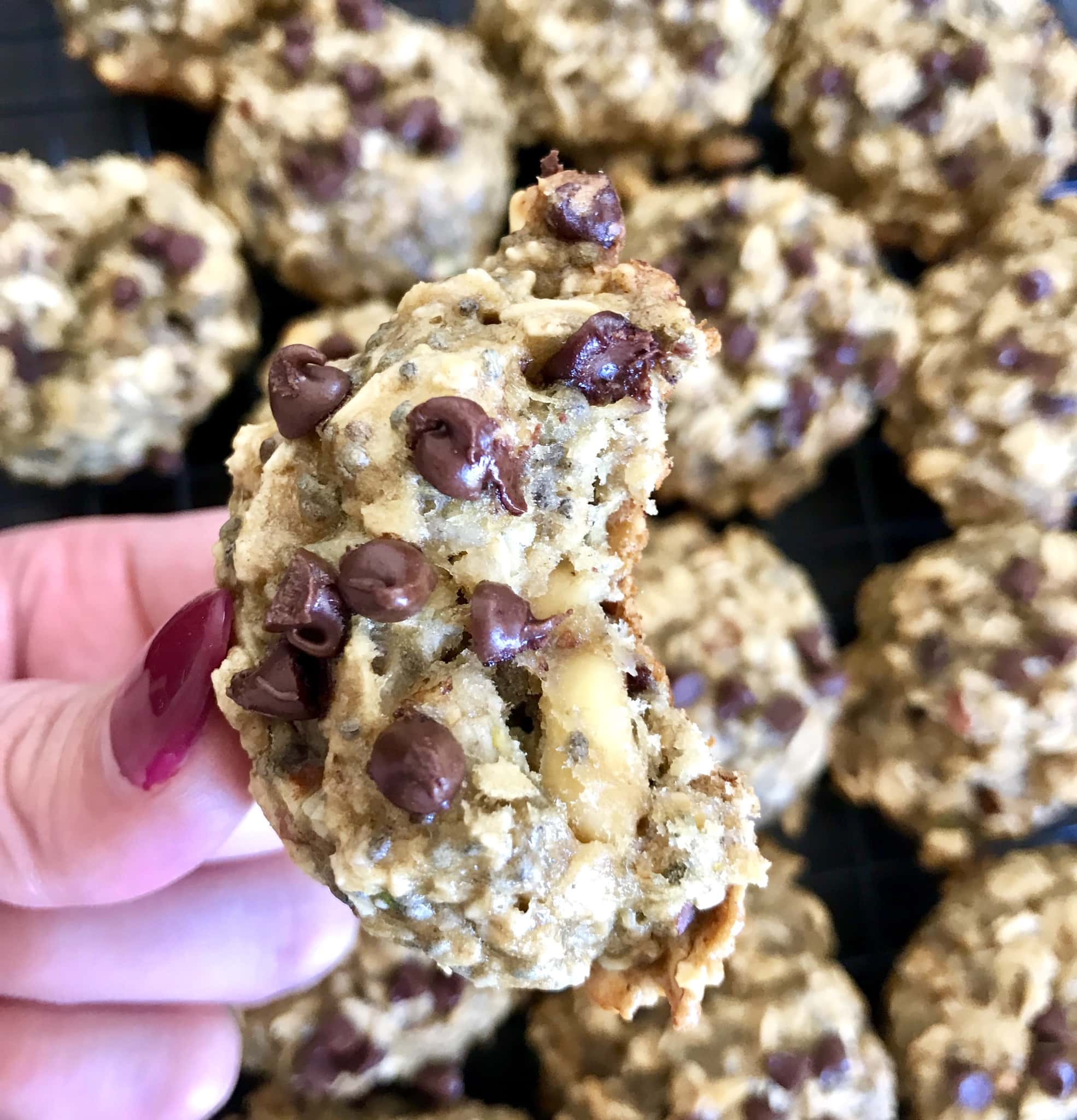 Reader Interactions