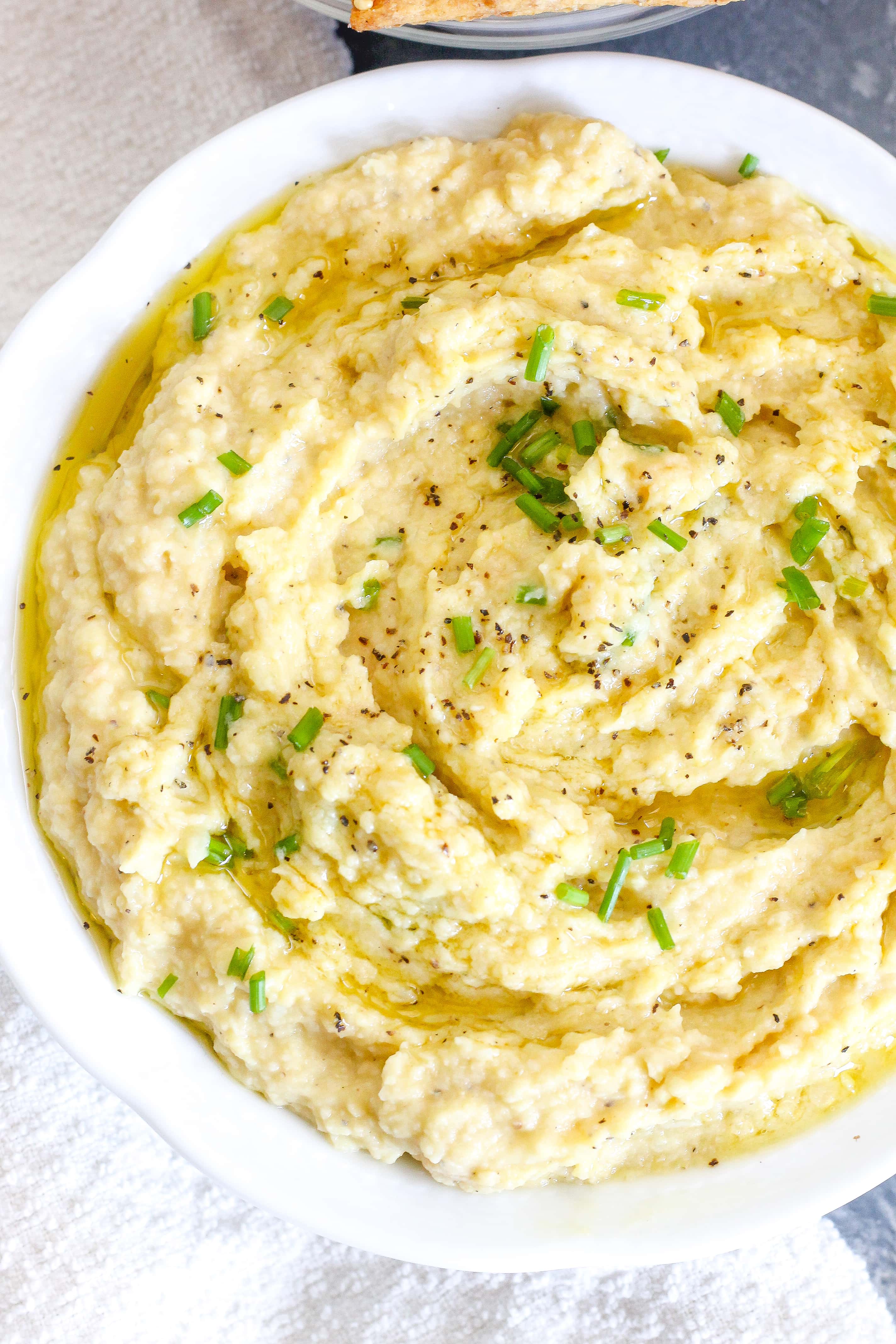 Looking for a simple hummus recipe? This is one of my favorite homemade hummus recipes! This hummus is zesty and loaded with a ton of flavor. If you love artichokes and hummus you will be sure to love this.
I make a ton of hummus at home because it is such an easy and healthy snack to whip up. You can pretty much see hummus in our fridge at all times. You can dip my favorite, pita chips, or my boyfriends favorite, baby carrot sticks..Healthy snacking is made easy with snacks like this! Sometimes I double the recipe and it can last up to a week in the fridge. You can even use it as a spread. Have you ever tried swapping mayo for hummus on your sandwiches? You would be amazed!
This refreshing artichoke hummus is bursting with flavor and makes healthy snackin' so easy!
Ingredients
1 can/14 ounces chickpeas; drained and rinsed
1 can/14 ounces artichoke hearts (drained)
3 tablespoons olive oil
2 Tbsp. lemon juice
Pinch of salt and pepper to taste
1 tsp. chives; chopped
Instructions
In a food processor, combine chickpeas and artichokes. Slowly add olive oil, and lemon juice. Blend to a smooth consistency.
If the hummus is too thick, add 1 tablespoon of water at a time until desired consistency.Drizzle with more olive oil, sprinkle pepper and garnish with chopped chives!
http://kathrynskitchenblog.com/homemade-artichoke-hummus/
Copyright Kathryn's Kitchen Blog

Check out the video on this recipe here:
Check out a few of my best healthy homemade hummus recipes:

Reader Interactions