These Fresh Shrimp Spring Rolls make a perfect refreshing and delicious snack! These rolls are filled with shrimp and thinly sliced fresh vegetables.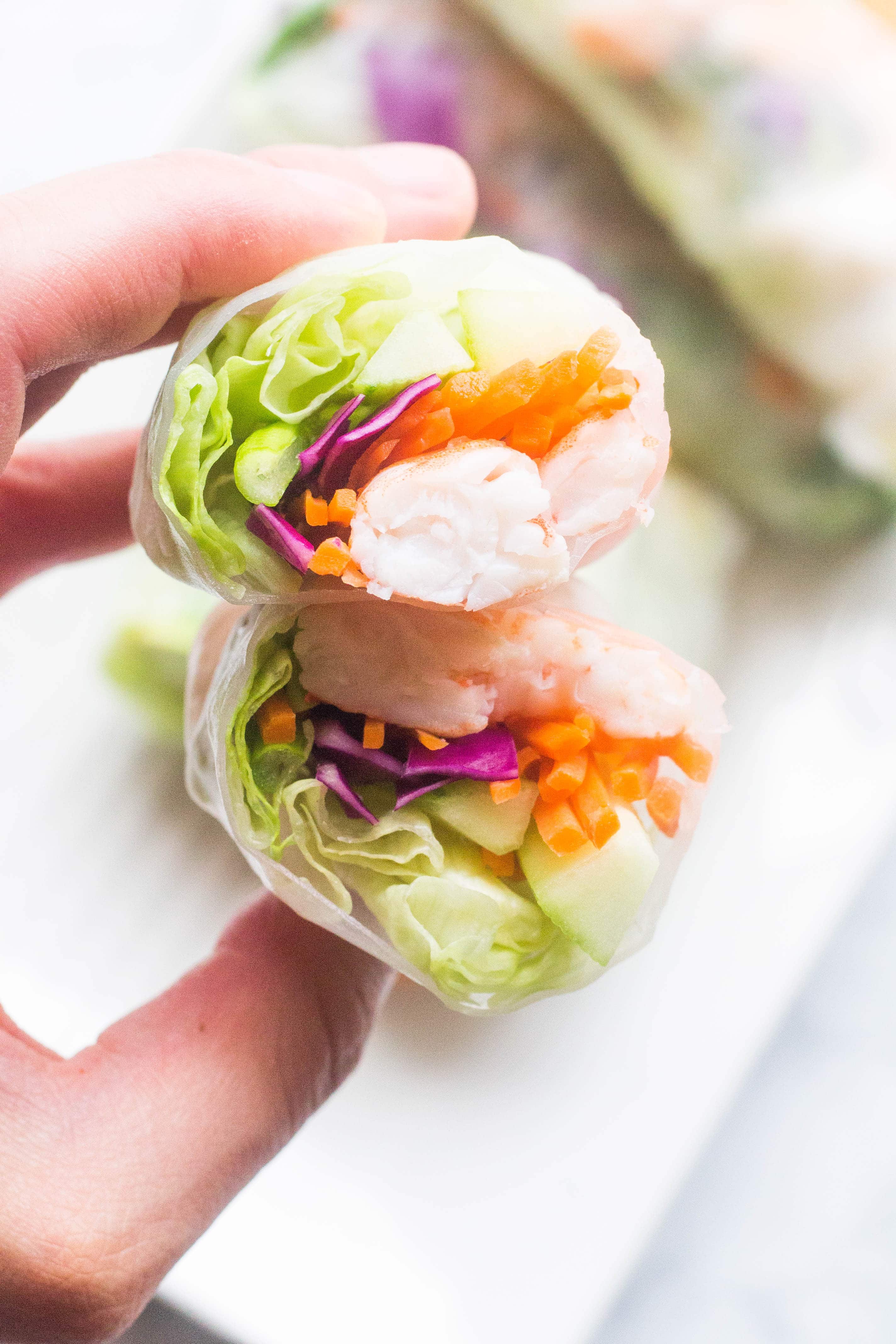 Well what can I say.. making these were an experience for me and it definitely took me more than a few times to make my rolls look decent. So don't feel intimidated by using rice paper like I was at first. It's actually not that difficult, I just didn't realize how fragile they were. Once I got the hang of it, I was on a roll (no pun-intended).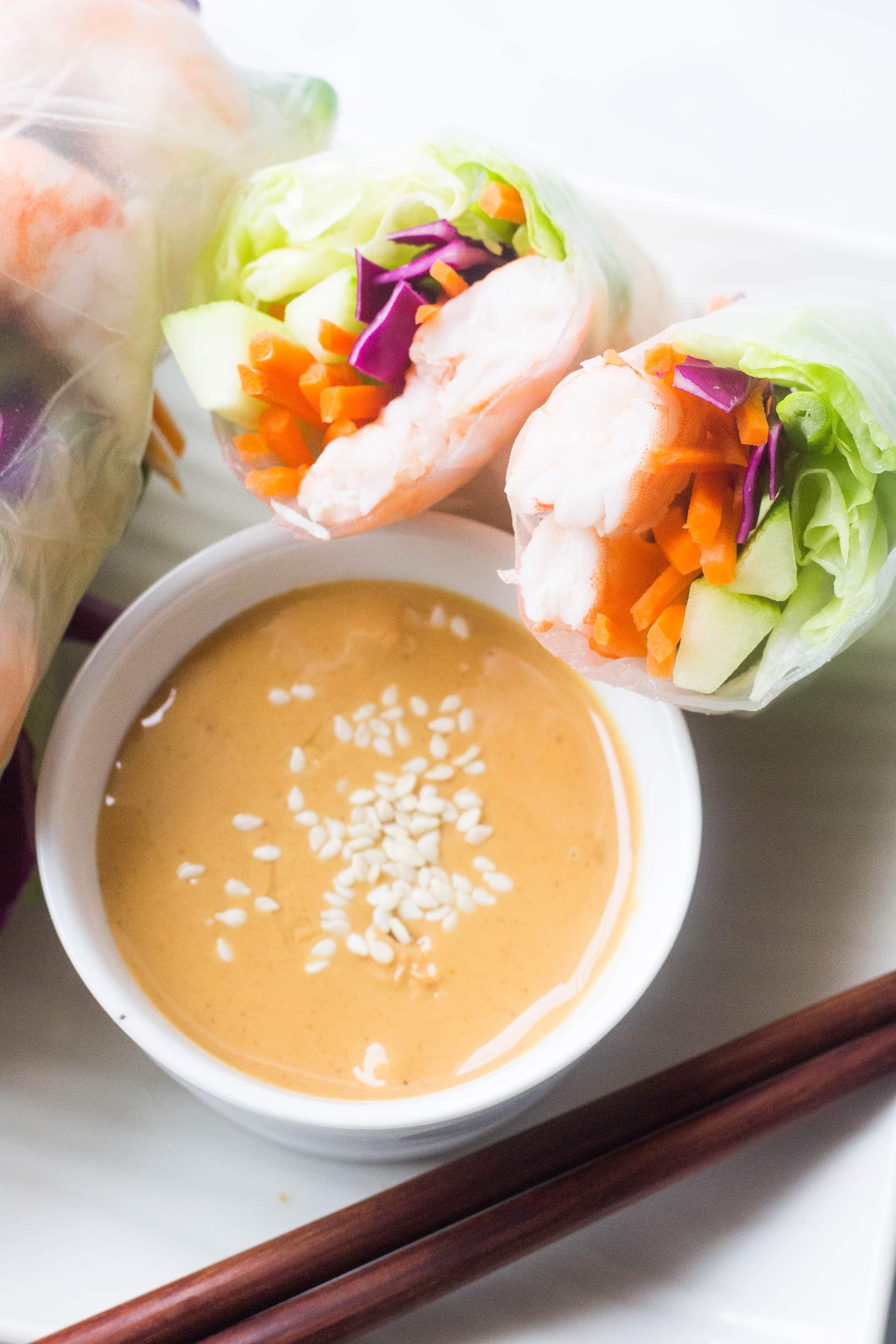 Here are a few tips about working with rice paper I wish I knew before:
The thin 9 inch round sheets are made with dried rice flour dough so it doesn't take much water for them to become soft
Make sure the water you submerge the sheets in isn't too hot- otherwise it will dissolve and then you have a whole other mess.
It only takes about 20-30 seconds for the sheet to feel soft. If a part of the sheet seems hard, it will loosen up once you start working with it.
DO NOT pat the sheet with a paper towel once you take it out of the water. The sheet will be very sticky and moistened once it's out of the water but it will dry quickly.
Lay the sheet on a damp towel once removed from the water ready to be filled.
Reader Interactions