These cheesy beauties are stuffed with a creamy potato mixture and loaded with broccoli pieces. These make the perfect side dish to any meal. This is a great way to add extra veggies to your meals!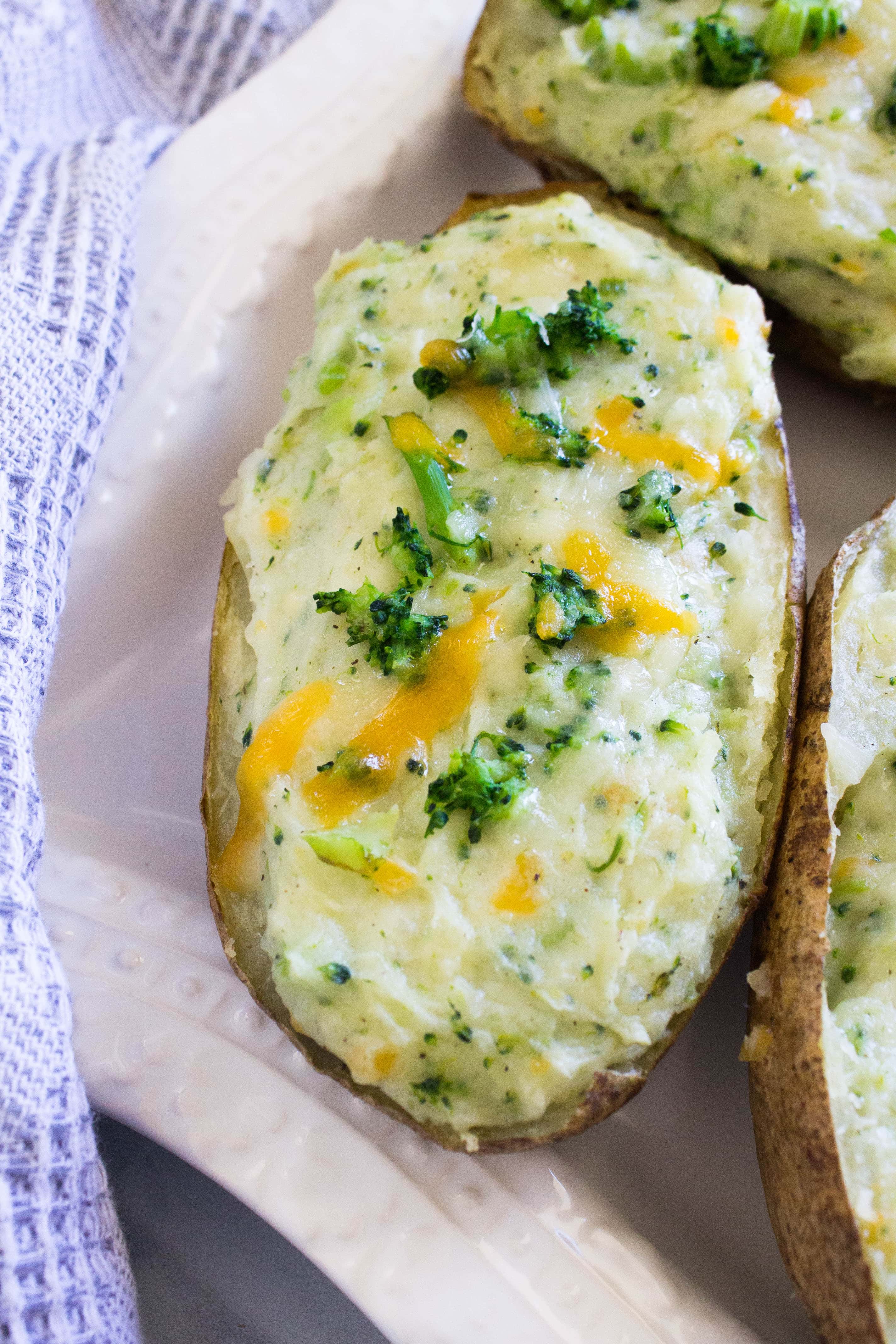 Twice-baked potatoes are one of my favorite side dishes. I really, really love potatoes. I usually just make roasted potatoes with chicken but this time I wanted twice-baked! I'm a meat a potatoes kind of girl and I'm not a picky eater if you couldn't tell already..I am always looking for tasty side-dishes and I'm glad I can incorporate broccoli into my favorite potatoes!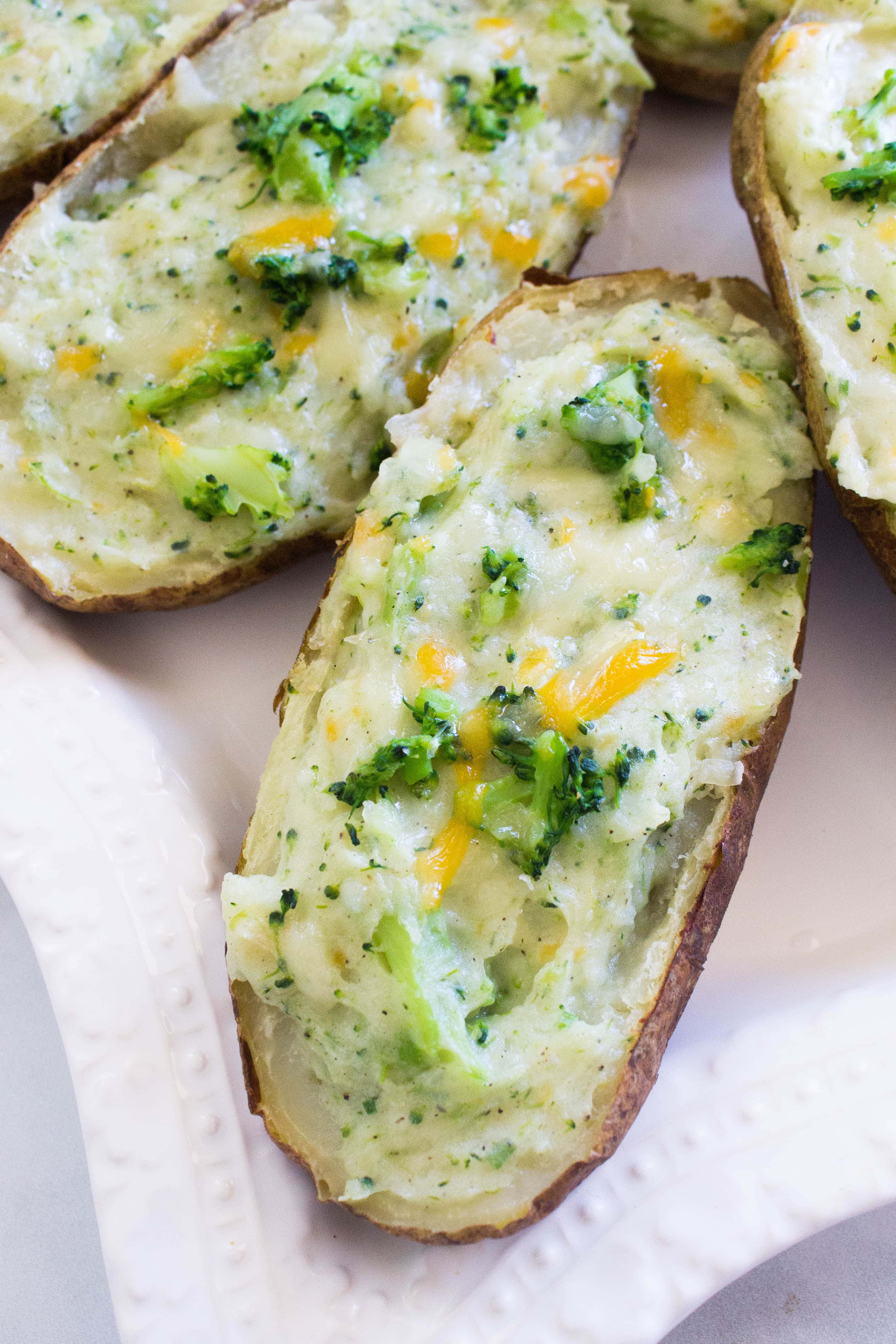 These broccoli cheddar twice-baked potatoes are simple to make and they are also vegetarian. Your whole family will be sure to enjoy these!  The potato mixture is so fluffy, creamy and cheesy. Pretty much the best 3 things that could happen to potatoes. The secret to getting the potato mixture to be so fluffy is using a hand mixer. There will be less lumps and the potatoes will become airy. The cheese in the mixture melts so perfectly and every bite is cheesy. Oh, and the broccoli! I like to chop my broccoli chunks into smaller pieces so it blends in with the mixture. This is a great way to hide your veggies from your kids (hint, hint Moms!).
Reader Interactions