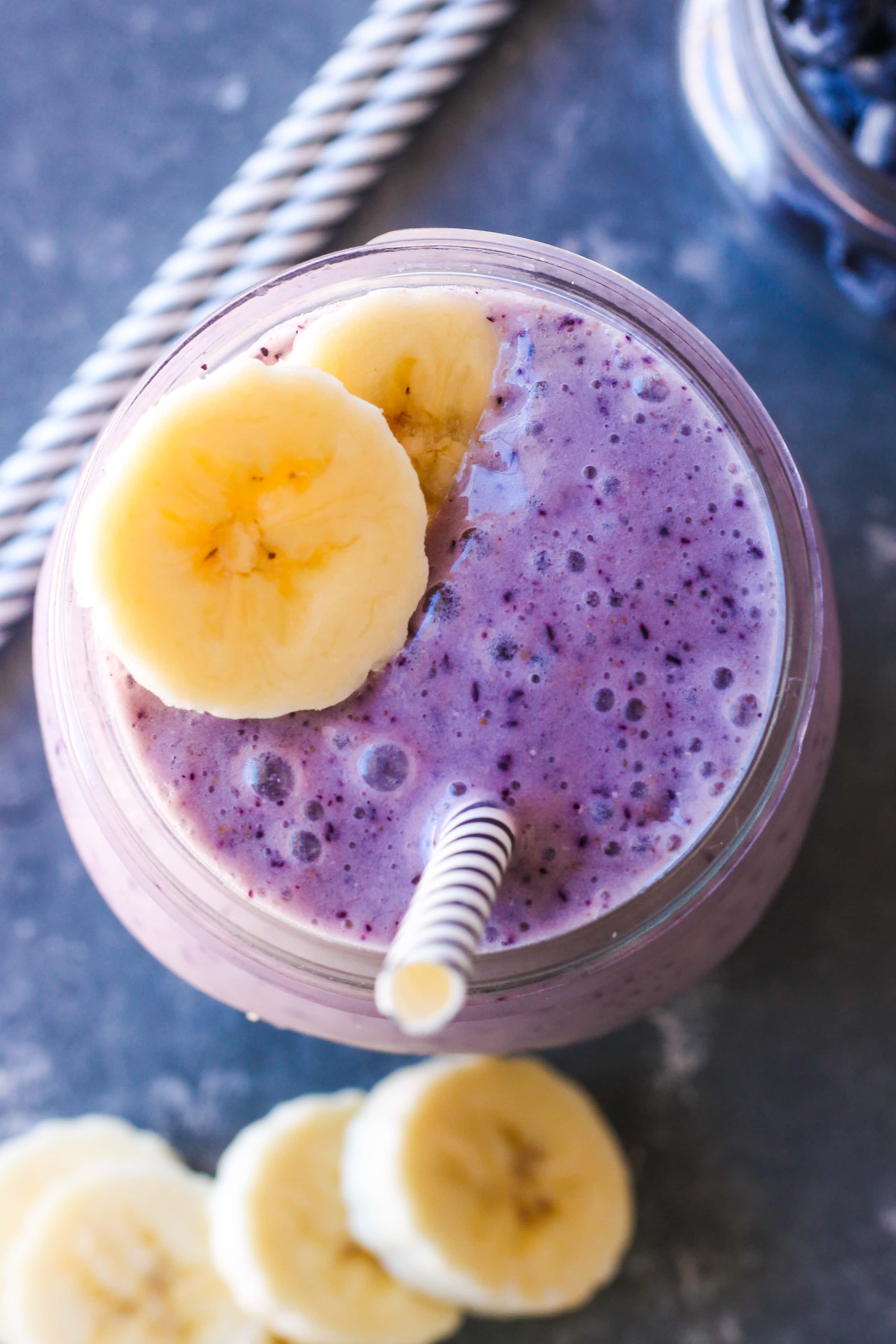 This smoothie will jump start your day! I accidentally bought 1 too many cartons of blueberries at at the grocery store (oops)! But it was OK because I got to make this tasty smoothie. I ditched my Jamba Juice runs when I bought my blender and I haven't been back. I love being able to use fruits that I bought too many of to make into refreshing and good-for-you smoothies. I love the combo of blueberries and bananas because they just balance each other out, ya know?
Blueberry Banana Smoothie
Copyright Kathryn's Kitchen Blog

If you are one of those people who just isn't a fan of almond milk, just use regular milk. Since my Dad farms almonds, I have been prone to using AM instead of regular milk in almost any smoothie related recipe. Almond milk also has a ton of health benefits so even more of a reason to love it.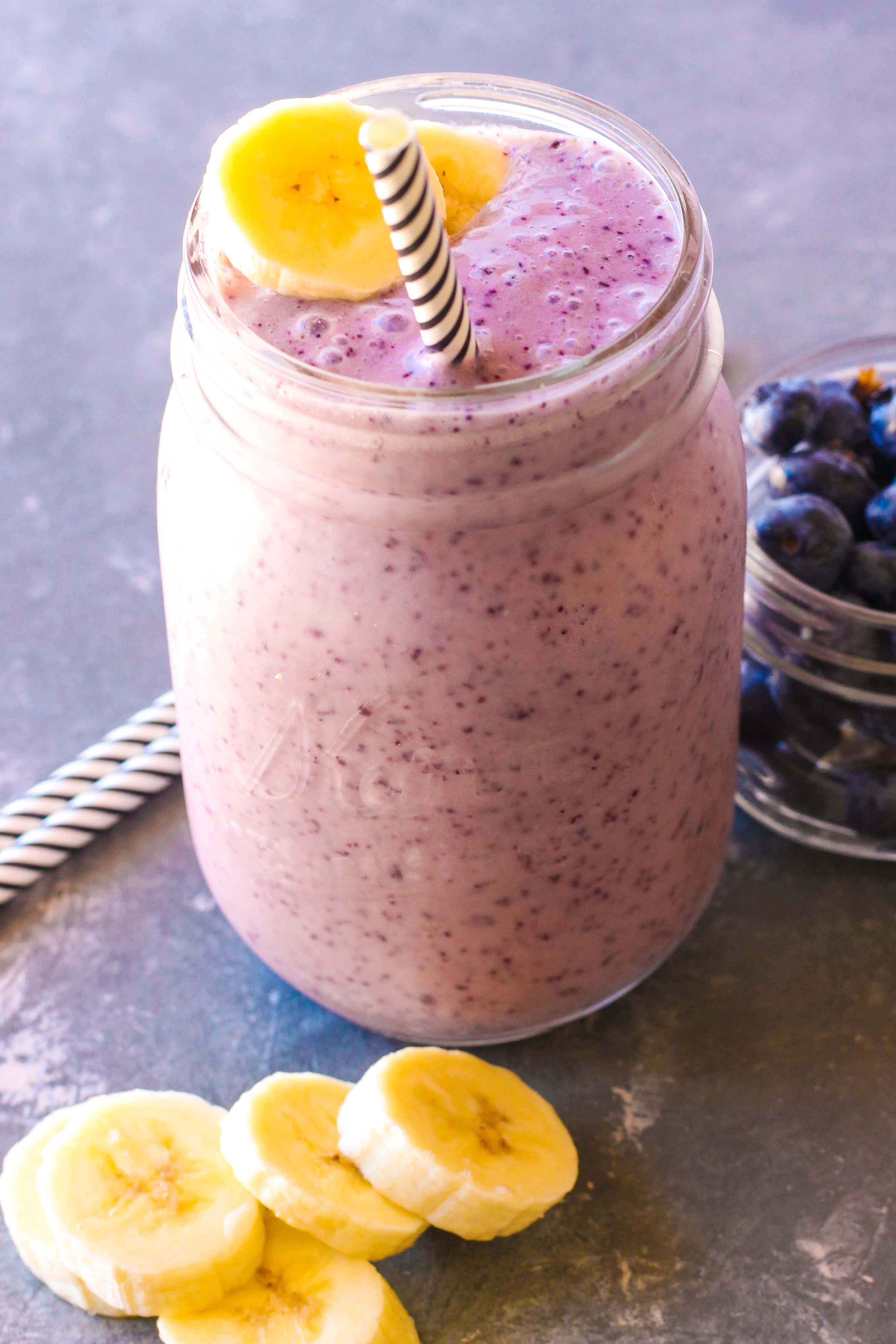 I love eating blueberries primarily because I know how beneficial they are to my body. I also love how small and sweet they are! There are times…many times actually when the blueberries I buy are sour and they are too bitter to even eat. Throwing them in a smoothie is perfect when they are extra sour! You can just sweeten them up with bananas, yogurt and almond milk. You won't even be able to tell they were too sour to eat. This is such an easy way to add some extra vitamins and nutrients to your day!
Looking for other {healthy} smoothie recipes? Check out my other recipes below:
Creamy Pomegranate Power Smoothie 
Chocolate Chia Berry Protein Smoothie 

Reader Interactions