Who said nachos can't be healthy for you? Well you can feel great about eating these highly nutritious nachos for breakfast or even a snack! One of my old favorite college snacks was apples and peanut butter–so I recreated this snack into something a bit more fun..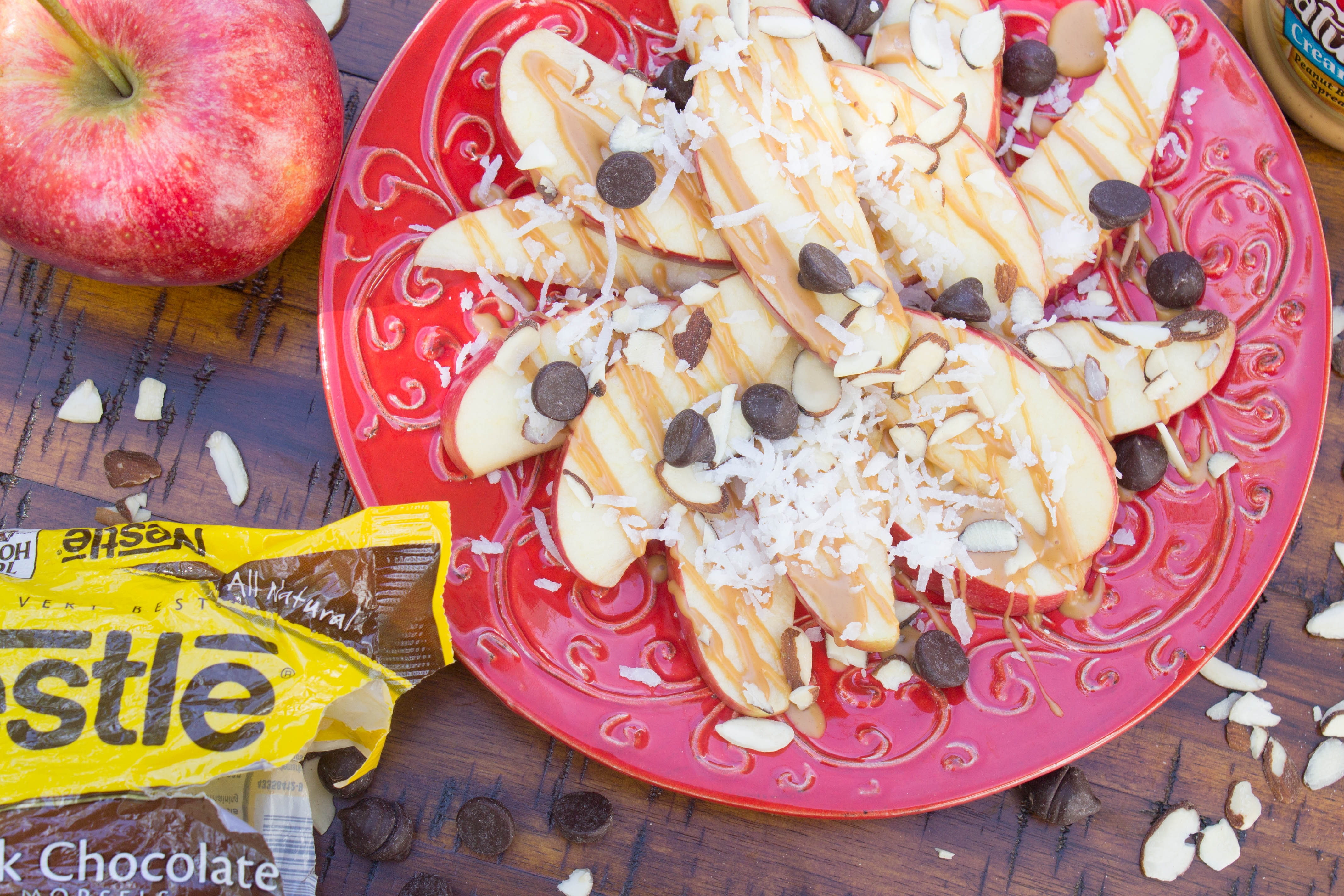 Apple Peanut Butter Nachos
Sweet and crunchy apple slices have a fun new twist with a comination of chocolate, peanut butter, coconut, and almonds!
Ingredients
1 large apple; sliced
1 Tbsp peanut butter; melted
2 Tbsp cup dark chocolate chips
2 Tbsp silvered almonds
1 Tbsp coconut flakes
1 Tbsp honey (optional, if you want them to be extra sweet)
Copyright Kathryn's Kitchen Blog

Reader Interactions