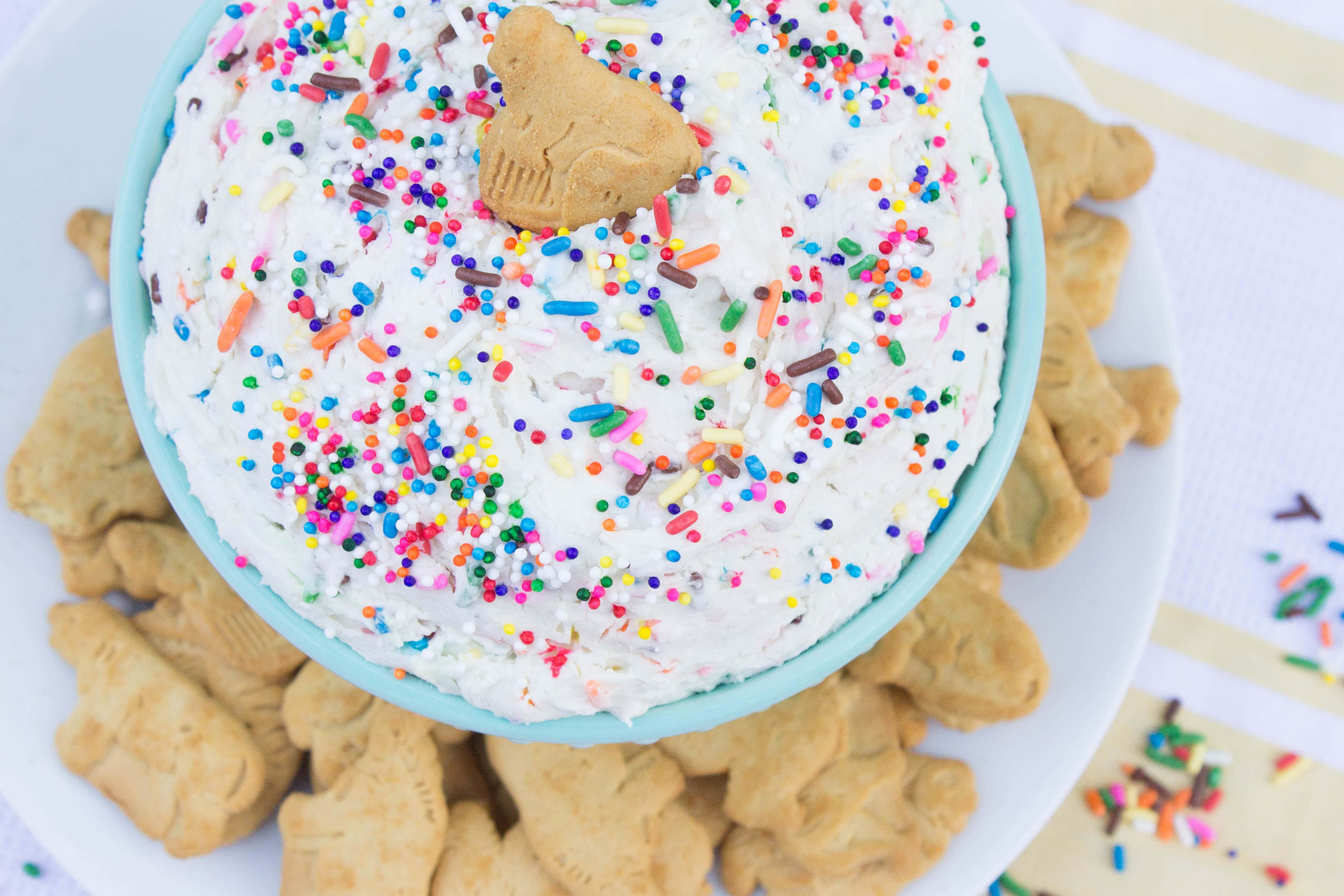 If you grew up in the 90's and early 2000's then you already know that Dunkaroo's were the best snack ever! I remember eating these in my school lunches, after school snacks, and little play dates with friends. We were all obsessed with them–they were the best. They came in a little pack with cinnamon cookies and this deliciously sweet vanilla or chocolate frosting spinkle dip. You would rip the wrapper off and then you would dunk the cookies in the dip for the perfect treat…hence the name "dunkaroos"! You just couldn't go wrong with this old favorite snack.
This light and fluffy dip is simply amaaazzzing. It literally tastes like Dunkaroo dip except–it is lighter and so much better because you can actually enjoy it without the guilt. The best part of this whole dip is…. it's low-fat! Not to mention, it will bring back a TON of memories as a kid, it did for me at least. To make it extra special, I used another old favorite cookie: Barnum's Animals Cookies/Crackers to dunk them in. You can also use cinnamon gram crackers, Nilla Wafers, Teddy Grahams, Sugar Cookies, or anything you would like!
Ingredients
1 box of Funfetti cake mix
1 8 oz tube of fat-free Cool Whip
1 cup plain fat-free yogurt
1/4-1/2 cup of sprinkles
Instructions
1. In a large mixing bowl, combine all ingredients and mix with a whisk or wooden spoon. Be sure to mix until there are no lumps in the mix. Place in a serving bowl and add more sprinkles to the top :). Serve with animal cookies, gram crackers, cookies, or whatever you are in the mood for! You can't go wrong with this dip! Enjoy!
http://kathrynskitchenblog.com/3061/
Copyright Kathryn's Kitchen Blog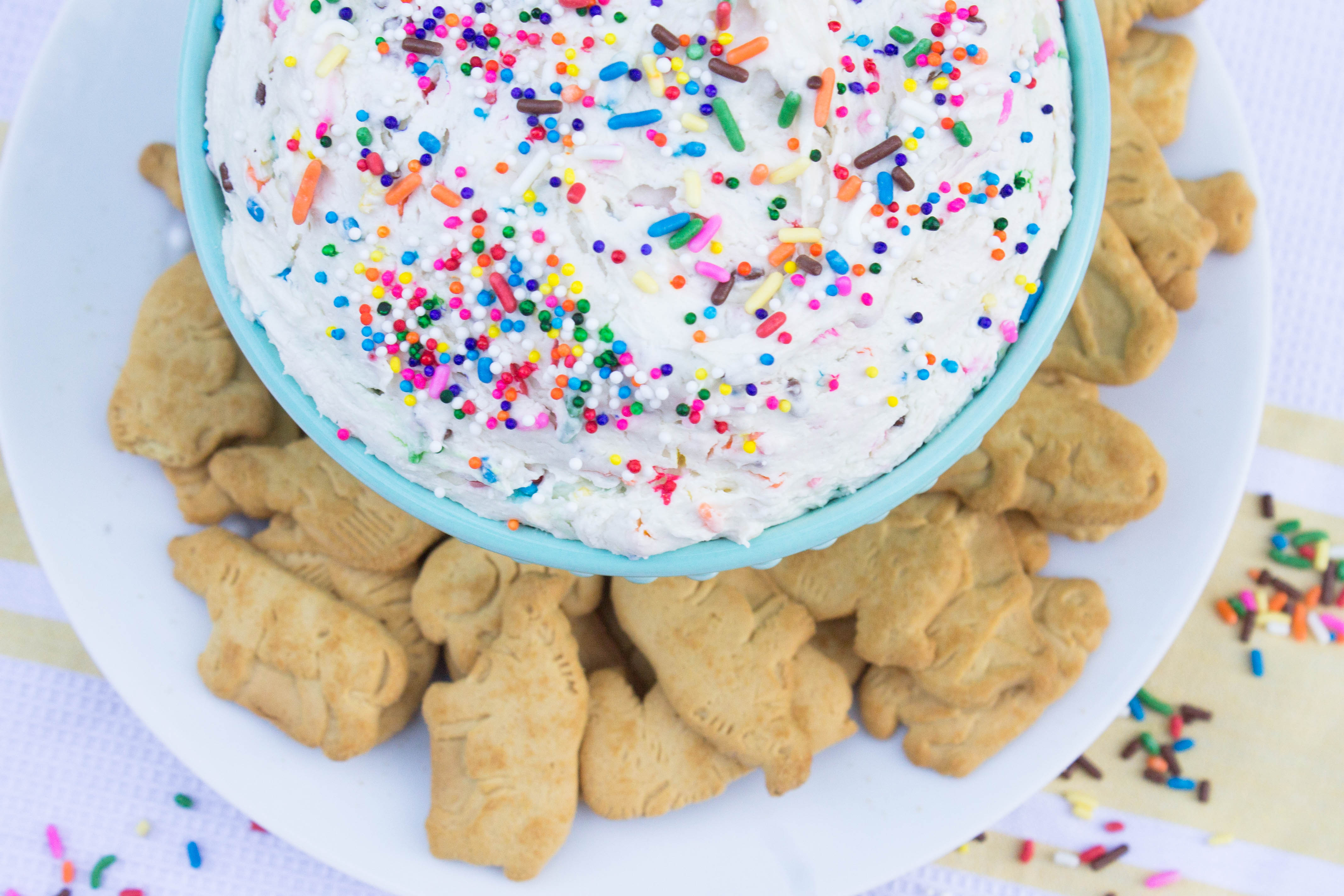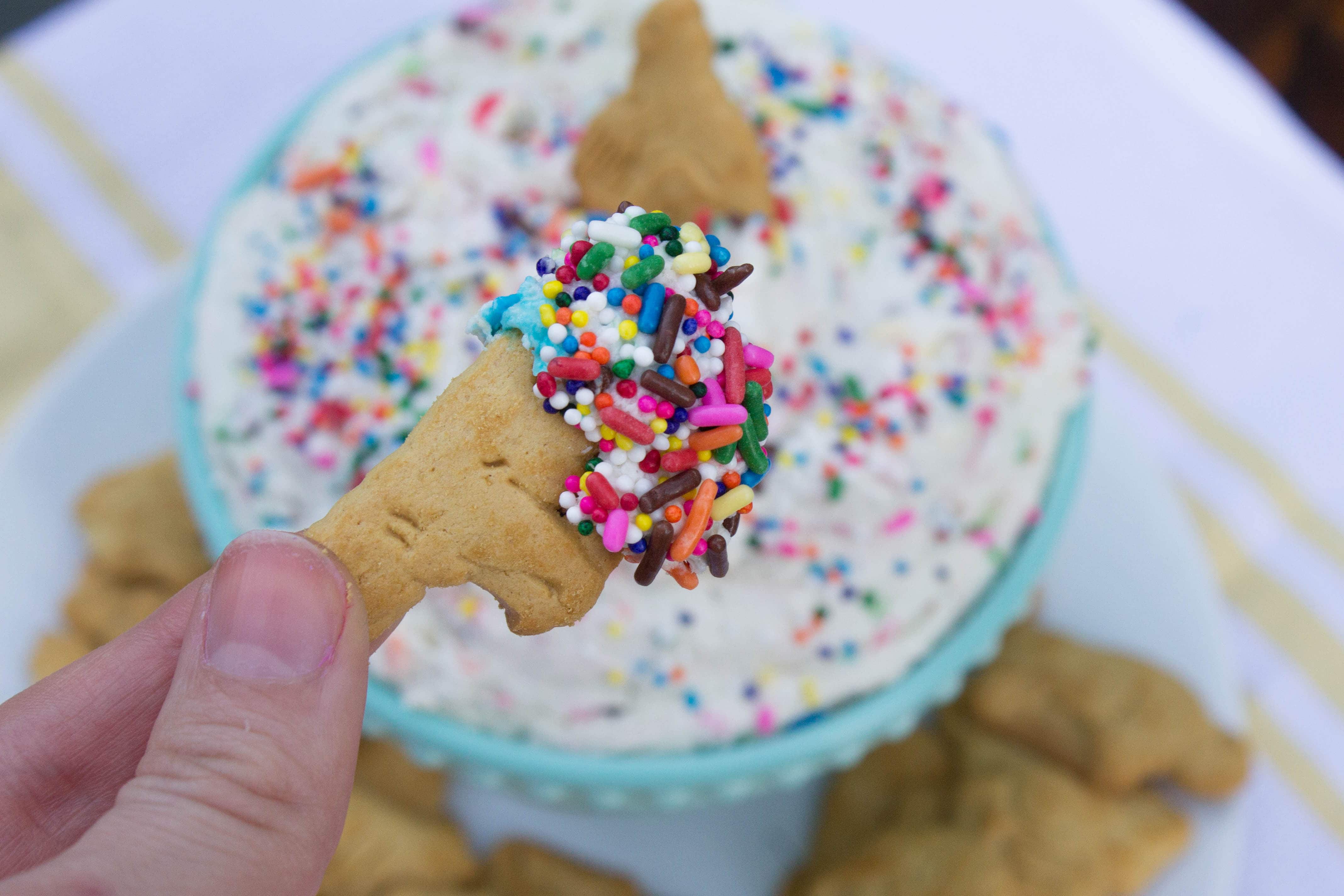 Reader Interactions